Go Topless Day with the Raelians
Last weekend, I was invited by the Raelians to  attend their annual Go Topless Day event on the beach in Venice, California.  In various cities across the globe, Raelian members were dropping their tops to bring equality to men and women…and draw a little attention to Rael.  Well, as a trusted journalist, I couldn't be rude and say no — so off to the beach I went.
The woman who invited me also spent time with the Scientologists, teaching at an Applied Scholastics school.  We discussed the differences between the two UFO groups — and you thought I just went for the boobs.  Shame on you.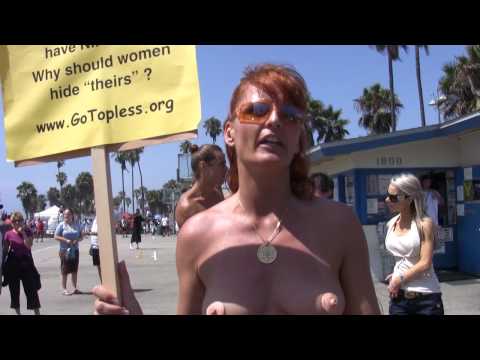 The Raelians pop up in the news from time to time.  They created quite a buzz when they injected themselves into the cloning debate a few years back.