Karen de la Carriere has just launched a new YouTube channel called Surviving Scientology.  She is going to be making short videos covering various aspects of her 35 year journey within the "Church" of Scientology. She promises to cover breaking news and explain things outsiders may not understand.
What is an "O/W write up?" Why do you have to write up your transgressions and crimes before being permitted to go by toothpaste ?
What is a Sec check ?
Why do people leave the "Church" after 20-30 years within ?
What is an OSA threat assessment of your time track ?

(I worked at OSA INT for 5 1/2 years of my time in the Sea Org.)
Please subscribe to my channel so you are kept in the loop.
Lawrence Wright has been on a book tour promoting his new expose of Scientology, Going Clear.  I had a chance to see him interviewed by Kim Masters at a book event in L.A. last week.  It was a great night.  Lawrence had a very receptive audience who were amazed to hear stories about the Sea Org, disconnection, Free Loader debts and the blind eye given to Scientology's abuses by their Hollywood spokespeople.  One of his strongest moments was when he said Cruise and Travolta had a moral responsibility to reform Scientology.
Recordings weren't allowed at the event  but when the book first came out Kim had interviewed Lawrence for public radio.  The full unedited radio interview can be heard here.  Of course Tony Ortega had the most extensive coverage at The Underground Bunker.
After the book event Tory and I had a chance to speak with both Lawrence and Kim Masters.  Tory has been a key source for both of these journalists and was asked to stand up and be acknowledged during the presentation.  I just basked in her glory.
There is no better source for news about Scientology than Tony Ortega's blog, The Underground Bunker.  When Tony Ortega recently announced he was leaving his position as Editor of the Village Voice to write a book about Scientology, it was at once exciting and sad because no one in the media understands Scientology as well as Tony.  His book will likely become the go-to resource for anyone interested in finding out about Scientology but leaving the Voice meant his almost daily breaking of stories big and small about the group might come to an end.  Happily he has opened up shop at a new blog and the torrent of information continues to spill out.
Already he's given his take on The Master, reported on a celebrity Scientologist's bizarre murder/suicide and continued his long running series of Sunday Funnies.  And he's crept out of his bunker long enough to visit Marty Rathbun in Texas and meet with some Scientology PI's who are spilling the beans on their 25 year long investigation of the man Hubbard wanted to take over the Church of Scientology.
David Miscavige likely doesn't know who to slap first.  There are so many fires to put out and so few who are still willing to call themselves Loyal Officers.
Welcome back, Tony, from one Bunker to another.
I was digging through my archives and I found a portion of a Glenn Beck radio show from March 2000.  Beck was merely a local boy in Tampa, Florida and not yet the major loon who would be propelled to fame and fortune by FOX News.  Instead he invited on some loons from Scientology's public relations arm, Al Buttnor and Pat Harney.  Harney was then known as Pat Jones and we would often run into her around Clearwater during the LMT years.  Buttnor had been brought down from Toronto to help out with the dual PR disasters of the Lisa McPherson case and the opening of the Lisa McPherson Trust.  Here's an fine example of the PR work he did for Scientology at the time.  Buttnor reaches out to the husband of a critic of the Church of Scientology:
CHURCH OF SCIENTOLOGY OF TORONTO
DEPARTMENT OF PUBLIC AFFAIRS

Pastor WIlliam Palmer
Hamilton Transfiguration
Evangelical Lutheran Church
232 Fennel Ave.E
Hamilton
L9A 1S7

Dear Pastor Palmer:

I am very sorry to have to write to you. It is a very
difficult matter to broach because perhaps you are not even
aware of the situation.

I am sorry to tell you that your wife has become involved
in a hate campaign against our religion in Toronto both by
her regular postings to the internet on a newsgroup and by
her recent participation in pickets at our Church. We are not
sure why she is doing this.

We have discussed this matter with several of our Lutheran Friends
and they suggested that we write to you in an effort to open a
door communication and hopefully reconciliation. It was even
suggested to us that a mediator from Conrad Grebel College may be
of benefit to resolve the situation if necessary and we agree that
this may be helpful.

Communication can resolve all things. I hope this is a matter we
will be able to discuss.

Please feel free to write me at your earliest convenience.

Yours Sincerely,

Rev. Al Buttnor
Director
You can see why Buttnor's delicate touch was felt needed in the town where Miscavige's biggest headaches were ongoing.  He returned to Canada later in the year when his son was tragically murdered.   You can see a nifty pic of Buttnor on Meetup.com although it can't compete with this candid shot of Buttnor taken by Bob Minton as Buttnor was hiding in a Tampa airport toilet stall while reporting back on Ursula Caberta's near arrival from Germany.
Enough of the pre-show.  Here's the recording of Glenn Beck's chat with them, featuring callers from the Clearwater area.
Buttnor and Harney on Glenn Beck
Incidentally, if you'd like to listen to a show that featured both Pat and myself, click here.  It was a fun show from Texas in 2008 and a rare circumstance where I was able to interact with a Scientologist on air.
I appeared on the Radio Paul show yesterday.  Here's the show in case you missed it.  We talked about my background (which I'm not so sure people really care about), the covert ops Scientology's Guardians Office ran in the 1970′s, the game changing moments that have reshaped the fight against corporate Scientology's fraud and abuse, and some of the recent scandals rocking David Miscavige's non-Wog world.  Hope you enjoy it.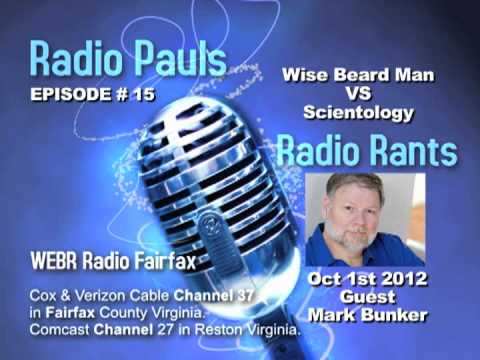 People ask me all the time when someone in the government is going to do something about Scientology's fraud and abuse.  I have pretty much given up hope that politicians or the courts will tackle Scientology head-on but the recent deaths at Narconon facilities in the U.S. have drawn attention to at least one aspect of Scientology's deceptive reach into the mainstream.  Another family has filed a lawsuit against Narconon after their son died of a heroin overdose at a Georgia facility.
Jodie Fleischer of WSB TV covered the death of Patrick Desmond:
Patrick Desmond's mother describes him as kind-hearted and good-natured, but the former Marine died at 28-years-old, losing a battle against alcoholism.

Desmond's death in 2008 came as he took part in a worldwide drug treatment program, Narconon, already under fire for other patient deaths and ties to the Church of Scientology.

Now a Channel 2 investigation is raising questions about the Narconon program and its license in Georgia.

Desmond told Channel 2 investigative reporter Jodie Fleischer they found Narconon of Georgia on the Internet. Colleen Desmond toured the classrooms in Norcross and visited the apartments at One Sovereign Place off Roswell Road.

"We were assured all along the line, this was an inpatient situation," Desmond said. Desmond said she had spoken to Mary Rieser, executive director of Narconon of Georgia.

Patients were supposed to be monitored 24 hours a day while learning communication skills, spending hours detoxing in a sauna, and taking mega doses of the vitamin niacin, Desmond said.

The treatment plan was espoused by Church of Scientology founder L. Ron Hubbard.

Desmond told Fleischer that at the time, she didn't know anything about that plan, or that her son Patrick was drinking and doing drugs with students and staff in those apartments.

Then she got a devastating phone call.

"The doctor said his alcohol content was very high. Patrick experimented that night for the first time with heroin," Desmond said. "I held him in his bed. Then the doctor came in and turned off the machines."

Narconon's executive director said she can't talk about Patrick Desmond's case because his family is suing her program after learning it is only licensed for outpatient treatment.

"There's things that people do to themselves," Rieser explained to Fleischer. "Of course it's sad. I can only try to guide the way for someone."

"I will never knowingly accept somebody here if I know they've been ordered inpatient because we're not," Rieser said.
Watch the full video report on WSB TV's website.  In the report, Scientology continues their long tradition of lying to the press and lying to the people they are trying to con into their program.  Their sister radio station is doing a spectacular series on this story as well.  You can hear their reports here.
Many thanks to Tony Ortega for leading XENU TV to this story.
The news broke a few days ago that two long time PI's for the Church of Scientology are suing the group after the church reneged on their lifetime commitment of employment.  C'mon guys, these former L.A. cops are mere wogs.  Their lifetimes are surely a drop in the bucket compared to the billion year commitment you get from all your Sea Org staff.
Attorneys for Paul Marrick and Greg Arnold said the church owes their clients for unpaid work, including casing the neighborhood of Ingleside on the Bay resident Mark "Marty" Rathbun, a former high-ranking church official.

Karin Pouw, a spokeswoman for the church based in California, said she had no comment because church attorneys had not had a chance to review the most recent lawsuit filing, received by the court clerk Thursday. It was filed in basic form, with few details, in July.

Rathbun defected from the church in 2004 and settled in the small bayside community where he began counseling other defectors, writing a blog criticizing the church, and fostering a movement of Scientologists who adhere to the philosophies of church founder L. Ron Hubbard but reject the practices of the organized church and its leadership.

For Ray Jeffrey, one of the attorneys for Marrick and Arnold, this is not his first brush with the church. He represented Debbie Cook, another former high-ranking church official who sent ripples through Scientology circles in a New Year's Eve email to thousands of Scientologists criticizing aggressive fundraising practices and calling for changes.

The church sued her in San Antonio, where she lives. Jeffrey helped negotiate a settlement in which Cook gave up no money but agreed never to speak out against the church. Yet the settlement came only after a day of embarrassing court testimony from Cook, reported by the Tampa Bay Times, in which she detailed how church workers essentially were imprisoned and beaten.Jeffrey said Marrick, 52, of Colorado, and Arnold, 53, of California, approached him because of his work on the Cook case and the difficulty explaining the complexities of the inner workings of the church.

"If you go try to tell a lawyer about this who has no knowledge of it, it could take them months just to get the lay of the land," Jeffrey said.

He is working with three other attorneys, including Tom Harrison, of Corpus Christi.
Joe Childs and Tom Tobin of the Tampa Bay Times reported on the lawsuit and have now done a lengthy interview with Marrick and Arnold who were hired in 1988 to spy on Pat Broeker, the man L. Ron Hubbard apparently chose as his successor to run Scientology.  Marrick and Arnold spent nearly the next 25 years following Broeker everywhere he went.
Church officials painted Broeker as an errand boy for the late Scientology founder L. Ron Hubbard. They said he had made off with $1.8 million and a cache of critically important Hubbard records.

Follow Broeker, they said. Watch him every minute. Report back frequently.

The private eyes did. Beginning in 1988 and continuing for a quarter of a century, Paul Marrick and Greg Arnold tracked Broeker from a California apartment to a cowboy town in Wyoming and even to the Czech Republic.

They spied on his girlfriends, rifled through his garbage and listened to his phone calls.

After 14 months, high-ranking church leader Marty Rathbun told Marrick and Arnold they had performed so well, the church would have work for them for the rest of their careers.

They were "part of the family," Rathbun told them.

The church started paying them a lump sum: $32,000 a month.

"We thought, 'Well, that sounds like a pretty good deal,' " said Marrick.

And the checks kept coming until this summer, when the church stopped paying.

Now, Marrick and Arnold are suing Scientology, claiming the church and its leader David Miscavige violated their long-ago verbal deal.

In a three-hour interview with the Tampa Bay Times in the office of their Texas lawyer, Ray Jeffrey, the investigators shared details of their top-secret work. They told a rollicking tale of espionage and described the expense to which Scientology went to gather intelligence on real and perceived enemies.

The investigators' lawyer says the church paid them between $10 million and $12 million. In addition to Broeker, they followed several other church targets, including a drug company executive who now is governor of Indiana — Mitch Daniels.
In addition to the print story, segments of Tobin and Childs' video interview have been posted on the Tampa Bay Times website.  In the video, the men explain that code names were used for all the parties involved.  David Miscavige was named the Duke, which seemed to please him mightily.
This looks to be a case that will quickly settle but the cat is now out of the bag.  After 25 years of following Broeker, the PI's concluded he was a nice guy with nothing to hide and a far cry from how the Duke had him portrayed.  25 years of hounding a man because the Duke was worried about his throne.
If only someone could come up with a science of the mind that could help the poor, little Duke.
I took a break from editing in the past couple weeks to head up to L.A. and do a couple more interviews for my new documentary, Knowledge Report.  Tory Christman has been my friend since she left Scientology.  She sat down with me to talk about her experiences both inside the organization and what actions they have taken against her since she publicly departed.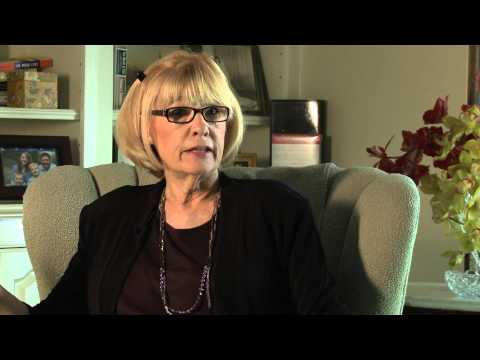 And Jason Beghe made a big splash on the net four years ago when we sat down to do his first interview about Scientology.  We felt it was about time to update his story both for the film and for another revealing long form interview for the net.  Here's a teaser of what's in store: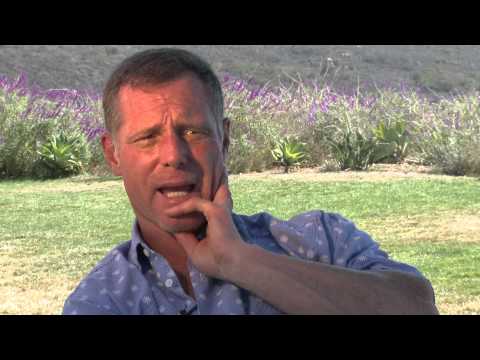 By the way, the latest fundraising campaign for my film ends in a little more than a day.  If you'd like to contribute or just spread the word, click here.
I've been reading Kate Bornstein's new book and I highly recommend it.  It is tremendously entertaining and often laugh out loud funny.   Her transgender journey from Al Borstein to Kate Bornstein is fascinating enough but the trip detours through Scientology and the Sea Org and gives us a unique perspective of what it was like to be on the High Seas with L. Ron Hubbard.  Tony Ortega did a cover story on Kate back in May for the Village Voice.
There have also been quite a few books published recently by former church members.Nancy Many, in My Billion Year Contract (2009), wrote about the mental anguish she experienced after splitting away from the church she had served for decades. In Abuse at the Top (2010), former high-ranking church executive Amy Scobee wrote that she'd been raped as a teenager by a senior executive, but the crime had been covered up. Jefferson Hawkins had one of the most unique careers in Scientology—he marketed church founder L. Ron Hubbard's essential text, Dianetics, as the church experienced its greatest expansion in the 1980s. His account of becoming the man who sold Scientology to the world, Counterfeit Dreams (2010), is a fascinating tale. And perhaps the most dramatic of the bunch, Marc Headley's escape narrative, Blown for Good (2009), turns his years working at Scientology's secretive desert international headquarters in California into a cinematic yarn.

I've read them all, interviewed the authors, and talked to many other former members about their lives in the church as I've covered Scientology closely on the Voice's news blog.

And that's why I can say with some confidence that none of these recent narratives captures and conveys the hardcore Scientology experience quite like Bornstein's book.

Kate describes, perhaps better than anyone has before, what it was like to become a dedicated Sea Org member during Scientology's more freewheeling heyday.

Al Bornstein joined Scientology in 1970, sailed the ship Apollo with L. Ron Hubbard in 1971 and 1972, and was driven out and declared a "suppressive person"—Scientology's version of excommunication—in 1982. By then, his wife, Molly, whom he had met in the church, had left him and taken their daughter, Jessica, with her. Molly, Jessica, and Jessica's son and daughter are all still members of Scientology and are required by the church's policy to have no contact with any "SP," including Bornstein.

And that's why Kate has never met her own grandchildren.

In the early chapters of the book, as Kate describes growing up as Al in Interlaken, New Jersey, and trying to live up to the masculine expectations of her father, Paul Bornstein, she gradually introduces concepts about Scientology and makes Hubbard a sort of parallel figure to Paul who is lurking in the background (both manly, pudgy father figures).

Kate's relationship to both was consuming and complex. Dad, for example, wanted a sports-minded, skirt-chasing son and was alarmed enough about young Al's virginity that he paid a prostitute to do the honors. (Al balked and ended up talking to the girl instead.)

In college, Al fell hard for JoBeth Williams, but he slept around a lot ("I fell in love with every woman I had sex with") and was also cruising guys so that he could feel like a girl. Having discovered tranny porn, Al increasingly nurtured his desire to look feminine and feel pretty.

By the time Al stumbled upon Scientology—at a mission in Denver following a soul-searching mountain-climbing excursion that almost ended in disaster—he'd been questioning his own ideas about men, women, boys, and girls for years.

At the Denver mission, he met a woman named Molly who started to help him understand the basic concepts of the religion: L. Ron Hubbard had discovered that we are immortal beings called thetans and that we have lived countless times before in other bodies—male and female—spanning a past that is trillions of years old. Our minds are cluttered with obscuring material—the result of past traumas—and only through Hubbard's mind-clearing process called "auditing" could the thetan begin to see its true situation.

It was a lot to absorb, but Al was struck hard by one thing in particular about Hubbard's scientific-sounding ideas.

"Thetans have no gender. Can you imagine a more appealing theology for someone like me?" Kate asks.
Read Tony Ortega's full story and then grab yourself a copy of Kate's book.
INSTANT UPDATE:
Almost immediately after posting this, I saw over at Tony Ortega's blog that Kate is battling lung cancer.  She has an update on her condition over at her blog and, as far as cancer news goes, this seems to be something the doctor's think they can handle.  Kate's partner is making a difference in the fight, too.
The wonderful news is that the docs found it by accident, and the tumor (singular) is very very early in it's development. The cancer is deeply embedded in the upper lobe of my right lung. That means that all the doctors have to do is take out the upper lobe of my right lung (Your left lung has two lobes, your right lung has three. Did you know that? I didn't, not before this.) Assuming they're right, I won't be needing any chemo or radiation. They'll just take out the chunk of lung that has the tumor, along with the lymph nodes that are hooked up to my right lung, et voila! Healthy Auntie. And the funnest part of this news? The surgeon is gonna use ROBOTS to do the surgery!! How cool is that?

I've been through batteries of tests over the last couple of weeks. They show that my lungs are super strong, and my heart's in great shape. So, I've got a green light for surgery. The date is set for October 25th—with 3 to 5 days recovery in the hospital afterwards. Given that my immune system is already compromised by my CLL (chronic lymphatic leukemia), it'll most likely be the full five days, and I'll be out in time for Halloween! Then, it'll be another couple of weeks recovering at home, and I'll be up and around and back to pro wrestling. I've always wanted to give pro wrestling a try.
Read her full health report over at her blog.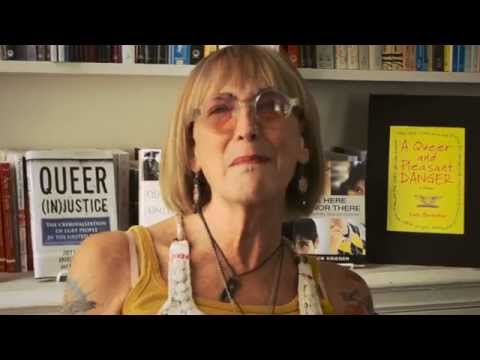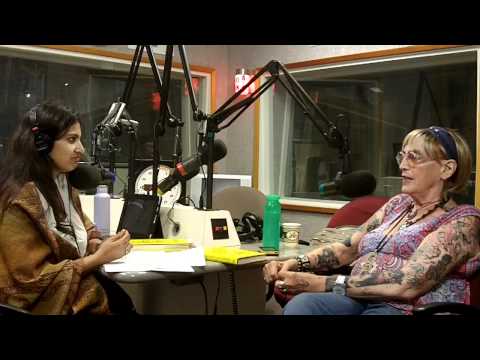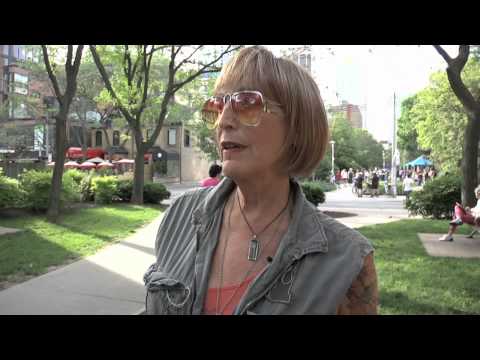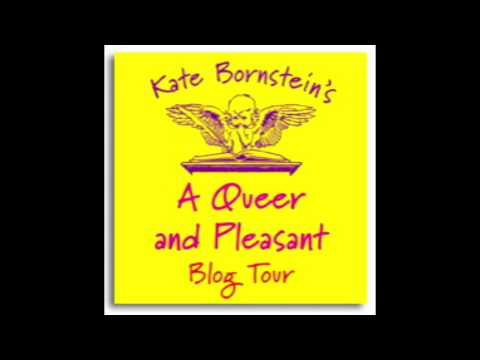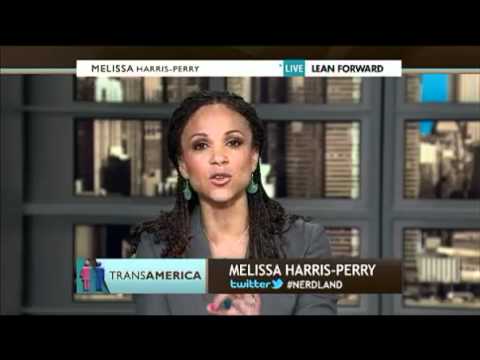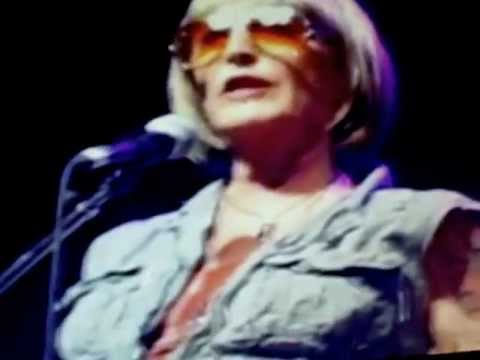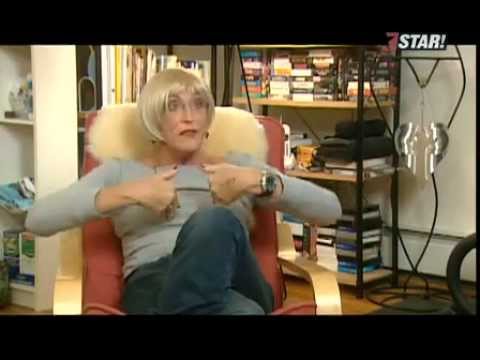 There have been some incredible books released on Scientology in the last few years but this one looks like it has the most potential to reveal new insights into the current leadership of the organization while stirring up massive media interest.  The niece of David Miscavige, Jenna Miscavige Hill, will be sharing her experiences inside Scientology and the Sea Org and drawing great attention to the practice of Disconnection.  The Daily Mail has some details:
Jenna Miscavige Hill, 28, daughter of David's older brother Ron, has been a frequent critic of the Church of Scientology since publicly breaking with it in 2005.

In 'Beyond Belief: My Secret Life inside Scientology and My Harrowing Escape', she will reveal 'strange and disturbing' details about growing up in the church and will provide a firsthand account of Scientology's 'upper ranks', its publishers William Morrow say.

In 2000, when she was 16 years old, Ms Miscavige's parents left Scientology, disillusioned with its practices.

In the five years that followed, she has claimed that – because of the church's policy of 'disconnection' with relatives and friends who do not support the cult – all letters between them were intercepted and she was not allowed to answer the telephone for over a year.

'If you flunked your uniform inspection, sometimes if you were late . . . you would be dumped with a five-gallon bucket of ice water,' she told investigative journalist Philip Recchia in 2008.

'We were also required to write down all transgressions . . . similar to a sin in the Catholic religion.

'After writing them all down, we would receive a meter check on the Electropsychometer to make sure we weren't hiding anything, and you would have to keep writing until you came up clean. This is from the age of 5 until I was 12.'
Read the full Daily Mail article here, and visit the site Jenna put together with Astra Woodcraft and Kendra Wiseman for Ex-Scientology Kids.