Steve and Tory sat down and shot a video conversation which Steve put up on Vimeo.  Tory was in Scientology for 30 years before publicly leaving the group back in 2000. Steve Hassan is the author of two critically acclaimed books – Combatting Cult Mind Control: The #1 Best-selling Guide to Protection, Rescue, and Recovery from Destructive Cults (1988) and Releasing the Bonds: Empowering People to Think for Themselves (2000).  His web site is freedomofmind.com.
Kevin Brady was in Scientology for 7 years, on staff for 2 and left in the mid 90′s.
This is an interview about his experiences both on staff, as a Scientologist and as a ex-Scientologist after he left.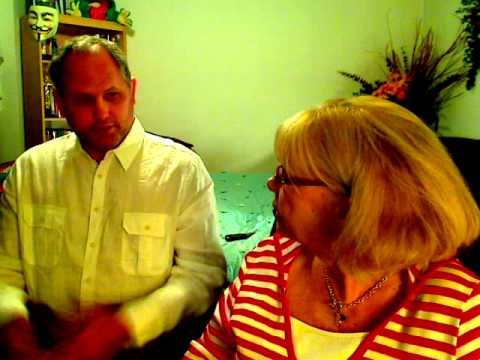 German government official Ursula Caberta made a visit to Clearwater, Florida in July of 2000.  This was her first trip to Scientology's Mecca and she was in for a shock.  From her arrival at the airport to her hasty departure, Scientology made her life difficult.
It started when she landed at the Tampa airport.  I went along with Bob Minton, Stacy Brooks and our attorney John Merritt to greet Ursula and bring her back to her hotel.  When we arrived at the airport, we discovered that Scientology's PR man, Al Buttnor, had assembled a team of Scientologists to be there when Ursula arrived.  They were grouped together, getting briefed by Buttnor when we arrived but scattered when they saw us appear.
We knew there was going to be some action on Scientology's part.  Stacy talked to the airport police to warn them that things might get wacky.  In my video, you can see Buttnor stepping in to assure the police that there would be no problem.  However, when the plane landed, the Scientologists leaped into action and started shouting slurs at Ursula.  The police escorted us out of the airport safely  although some of the Scientologists trailed us all along the way.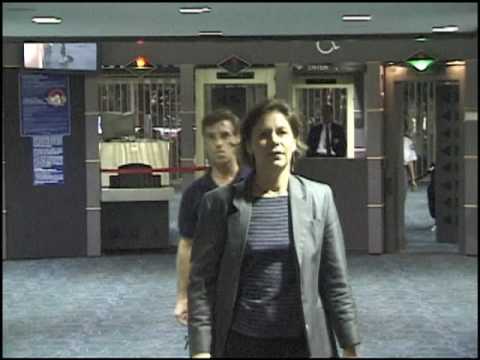 How did Scientology know when Ursula was arriving?  They have Scientologists working at the airlines and can call and find out our every move.  They also knew where Ursula was staying.  I drove Ursula to the hotel that night because Bob and Stacy needed to get back and be with Tory Christman who had just left Scientology days before and had turned to the LMT for help.   So they went back to Tory and I drove Ursula to the hotel on Clearwater Beach.
We arrived at the hotel to discover Scientology had called the hotel and canceled her room.  The place was sold out and there was no other room to be had.   Ursula had just flown in from Germany, it was after midnight and suddenly she had no place to stay.  Needless to say, she understandably wasn't very happy.  I called Bob and Stacy and they found her a room at another hotel in town and we eventually got her settled in for her stay.
But it wasn't over.  Scientology took the opportunity to sue Ursula and drag her into deposition.  She was forced to answer questions about her work overseeing Scientology in Hamburg.   This, along with all the insanity that was going on on the streets of Clearwater cut her stay short.   She did a press conference at the LMT, did some media and then returned home.  The German press covered her trip pretty extensively as you can see below.
A vacation to Florida turns into a horror trip for a Scientology critic
"Nazi go home", shout Scientologists
By Hugo Stamm
August 11, 2000
Ursula Caberta, Director of the Hamburg Agencies' Work Group on Scientology, did not believe her eyes and ears when she arrived at the airport in Tampa, Florida. About 50 Scientologists were shouting "Nazi go home" at her, as proved by video tape recordings. The Hubbard adherents were also holding up signs in the air which said the same thing. "How the Scientologists learned of my arrival in Florida is a mystery to me." Florida is the location of an international Scientology headquarters.
The psycho-terrorism continued at her hotel. "They followed every move I made," said Caberta of the Hamburg SPD administration, who is involved with Scientology as a result of her office. Nevertheless she still met with American Scientology critics. The Scientologists' attorneys took their revenge with an operation of a curious kind. They shoved a court summons under her hotel door. The attorneys had managed to motivate a judge to order an immediate deposition. "It was a five-hour hearing like the Stasi used to have," stated Caberta. A German Scientology attorney had traveled from Munich for the occasion.
Lawsuit for Damages
The operation was rounded out with a lawsuit for damages from a Scientology-affiliated businessman who demanded 75,000 dollars. The businessman claimed Caberta ruined a major contract for him with her information work. "It has become painfully clear to me why the Scientologists are able to operate unhindered in the USA," said Caberta, "They can take care of any critic they want by using these court and legal proceedings."
The German Consul General urged Caberta to depart ahead of schedule because he was concerned about further actions from the Scientologists. Caberta didn't have to think it over long: "Unbelievable what they can do in the USA with tourists," she said. "And of all countries, this is the one which regularly accuses Germany of violating human rights because we dare to talk about Scientologists." She lost her faith in the American legal system.
Juerg Stettler, spokesman from Scientology, defended Scientology's action by saying that Caberta held a press conference and wanted to organize a demonstration in front of the Scientology buildings. He said that Caberta had provoked the reaction, the more so since various Scientologists had taken refuge from her in the USA. Those people, he said, were allergic to Caberta and would consider her now becoming active there as impudence.
---
US – Scientologists with Caberta – Hatred and Insults
One week in Clearwater (Florida) – Ursula Caberta, head of the Scientology Task Force of the Ministry of the Interior, will not forget it soon.
The reason is obvious: Clearwater is one of the headquarters of this controversial Psychosect, and Caberta visited there to support opponents of the organization and to inform about her work in Germany. Resistance was to be expected. But that it would turn out so bad, was not even expected by this trouble-seasoned lady from Hamburg.
Her arrival at the airport of Tampa in Florida was already impressive. Around 50 Scientologists expected Caberta screaming "Go back to Germany" and "Nazi go home." A German-speaking Scientologist shouted "You are a Murderer!" Only under the protection of police escort and through a back door could Caberta leave the airport.
Even the former Scientologist Stacy Brooks and US businessman Bob Minton, who had invited Caberta, declared not to have yet witnessed such outbreak of hatred. Both are used to a variety of threats and pressures from the so-called Scientology Secret Service OSA which has its central headquarters in Clearwater.
Millionaire Minton not only supports the family of the ex-scientologist Lisa McPherson in their investigations on her mysterious death, his Lisa-McPherson-Trust already represents a sort of "institutionalized opposition" which to-date has been unknown in the United States.
Caberta also was unexpectedly confronted with an incredible interrogation by three Scientology-lawyers to which she was called by means of legal documents shoved under her hotel room door. Although she could not contribute anything to the McPherson case, she was interrogated for five hours. While keeping details confidential, she regards this as a "demonstration of power to put her down."
Only the former Mayor of Clearwater, Mr. Gabriel Cazares, had embraced her and symbolically handed her the golden keys of the city of Clearwater with the words: "Most people are glad you are here." Then he apologized for the molestations.
Following the advice of the German Consul, Caberta left Clearwater one day earlier than planned: you might not know what else could happen…
---
Horror Trip to Florida
August 7, 2000
Ursula Caberta, Director of the Work Group on Scientology in the Hamburg Interior Agency, had to leave the USA in a hurry. Caberta had wanted to spend a one-week vacation in Florida during which time she met with Scientology opponents Stacy Brooks and Bob Minton and took part in a press conference on the practices of the psycho-concern. Then she unexpectedly left the country one day earlier than planned.
The journey to the Sunshine State had turned out to be a horror trip: Caberta had no sooner landed at the airport in Tampa than she was received by Scientologists screaming "Nazi go home"; she was subsequently followed at every turn.
Then German software businessman Hubert Heller, who lives in the USA, sued Caberta for 75,000 dollars in damages. Allegedly a major contract from German company POS Partner Gmbh had slipped through his fingers after the company had presented him with a so-called "sect filter" – a "security statement" (Caberta) in which the signer asserts that he does not operate according to the "technology" of Scientology founder L. Ron Hubbard.
The German consul general in Florida urged that she leave: Caberta had had a summons to a deposition by Scientology attorneys shoved under her hotel room door. It said she would have to sit through a five-hour hearing in the business's center in Clearwater.
It had to do with the case of Lisa McPherson, who died under unexplained circumstances in the USA, to which Caberta said she could not make a statement. She left the country in secret "before anything worse happened." Caberta lost her belief in the American legal system. She had never experienced anything like that before. "One hears about that only in dictatorships."
Often people ask me about any successes I had while "in" Scientology so this video tells about one of my key successes having to do with one of their Assists, given to Karen Black years ago, and seeing Karen Black in the movie STUCK last night.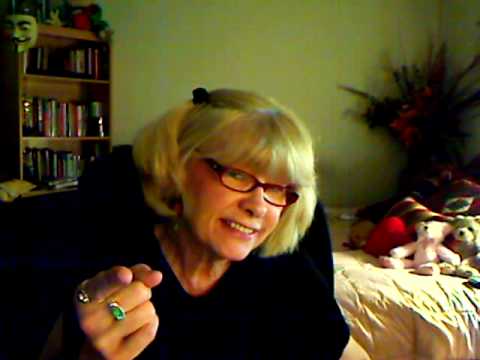 On January 20th Robert Minton passed away due to a heart attack. He was one of the first people to help me when I left, and this is a video in honor of him, and wishing each person who knew him will light a candle to help him on his way. To Scientology who will cheer about this, realize that is one more thing proving how non-religious you are. No matter friend or foe, one should not cheer about a person's death, imnsho. To those who had upsets with Bob, I hope you can let it go, and celebrate the love you once had for this amazing man. To all of his family and friends, my love to you all. PEACE.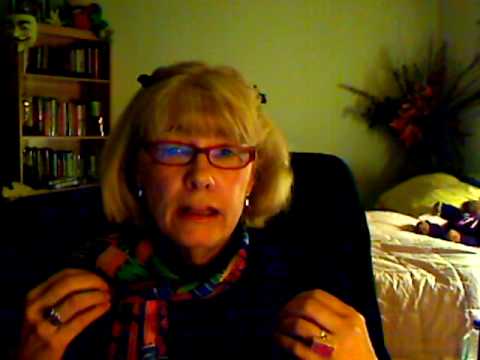 2 weeks out, me with Stacy and Bob in Boston, after I'd told her "I am NOT going to picket, or make any videos" 2 weeks before.
Recently I found out ToryMagoo44 on TWITTER has been taken over by someone, my guess is it's C of $/OSA as the web site they have linked is anti-Anonymous, which I am not against, and they very much are against. Whomever is doing it has copied some of what I have posted on Magoo44 or TweetDeck, and some is by someone who is NOT me. I've reported this account (ToryMagoo44 on Twitter) to Twitter. My Twitter account that is working now is Magoo44. My thanks to all who have helped expose the abuses of C of $—especially Anonymous who is working on this.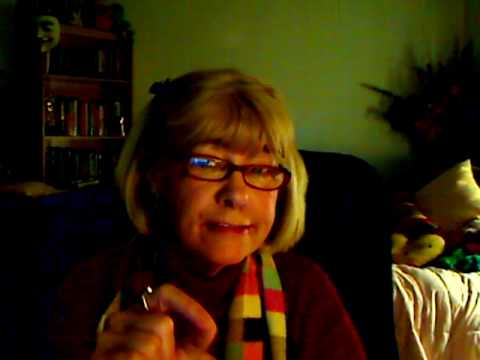 This is about celebrities and how Scientology treats them IF they decide to leave. Larry Anderson is an actor, hired to be in their "Orientation" film. Jason Beghe is an actor who also was in their films and has left, and spoken out about Scientology, "Clear", etc. I'll put links to Larry's most recent talk with Scientology's PR, the infamous Tommy Davis, and Jason's videos, also. IF you're a celebrity, be very careful of being hired by this nasty, phony "church"-a "mafia- like organization" one Judge Called it.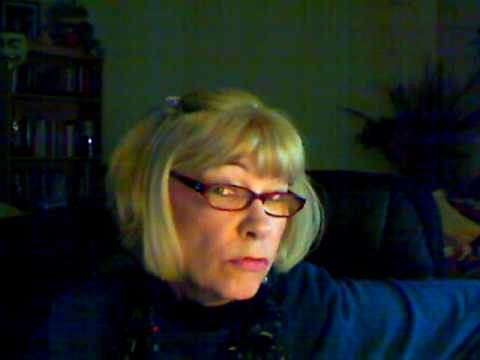 Casper and I drove by the Complex and saw Scientology's LA Org was gutted (emptied out). We stopped to find out what happened. Due to their security refusing to talk to us, we continued on our stroll. Finally an old friend called out "Tory", so I stopped to talk. The security *tried* (and failed) to insist we were "Harassing members". You can see it for what it was: We were *not* harassing anyone.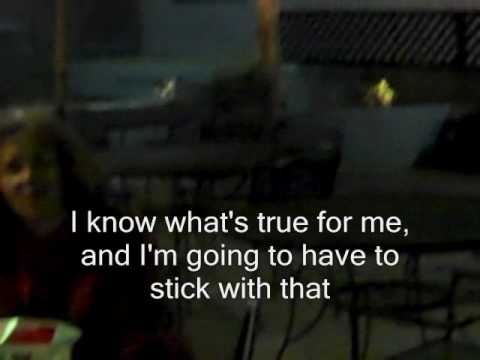 The "Church" of Scientology has a hate page called "Religious Freedom Watch" where they slime what they consider their major critics. Let me first say I know the vast majority of people KNOW they are FOS re all of this. However, sometimes I feel like stating the truth, and obviously they won't let me do so there. This is a short video going over some of their major lies about myself, in what is now called "The Forum" where people can discuss their lies, and add to them. Of course they won't let myself or any other critics in, so I've made this video, saying *my* side of it. Hope to see you at the Global Picket today! If you know of lies they've told, please add them and correct them here, if you'd like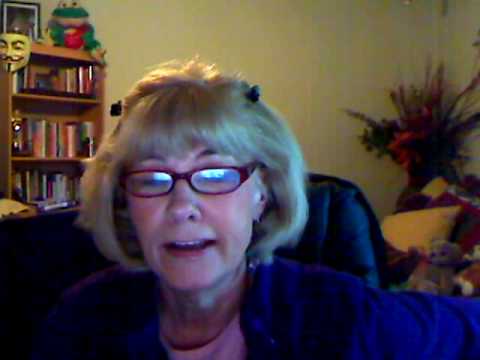 Tory's SP Declare: PART 1 PART 2
My greatest sympathy to the families and friends of Haiti and my wishes that your families and friends are alive and well. Also, my thanks to all who have helped. (If you want to, you can text HAITI 90999 and CNN said that will charge $10 to your phone bill, which will greatly help). Also, my love to all the families who have lost loved ones to C of $. Please come to the Global Picket this week-end, and hopefully help free a few more! Lastly, if you don't know where the nearest picket is, go to WHYWEPROTEST.NET. See ya there