Senator Xenophon's Charities Commission has been passed which means groups like Scientology will have to prove they are providing a public benefit in order to maintain their tax exempt status.  Today/Tonight takes a victory lap for their coverage of Scientology over the past many years, which the Senator describes as a crucial component in getting the commission approved.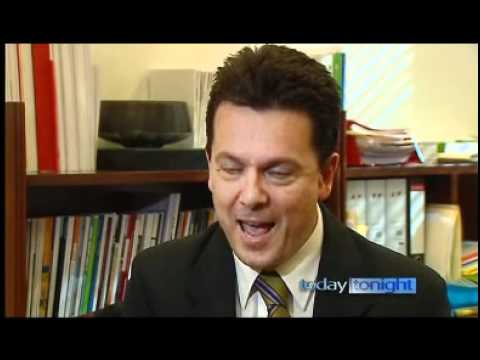 Nan put together a video about Scientology to send to Senator Xenophon.   Transcripts are available below the video. Read more
UPDATE:  September 7, 2010
Senator Xenophon's year-long quest for justice for the victim's of corporate Scientology is paying off.  The Australian Senate gave bipartisan support to the creation of a Charities Commission which would determine if a group such as Scientology does more harm than good.  Are they truly charitable?  Do they benefit society?  Are they worthy of getting a tax break from the Australian government?
The commission would ensure charitable and religious organisations were open and transparent.

They would also need to be able to prove they deserved a charitable status.

Independent Senator Nick Xenophon has welcomed bipartisan support for the commission, saying organisations such as the Church of Scientology are on notice.

"I believe reform is now inevitable. We can't continue to have business as usual when it comes to organisations that have been beyond any reasonable level of accountability," Mr Xenophon said.

He believes reform in the sector is inevitable.

"This inquiry came about because of legislation I introduced for a public benefit test for religions and charities, and it was as a direct result of being approached by many victims of the Church of Scientology," he said.

"Their evidence, their complaints played a key role in triggering this inquiry."
Wikinews has a fine article on the commission.  And Bryan Seymour takes a look back at the battle in this report from Today Tonight.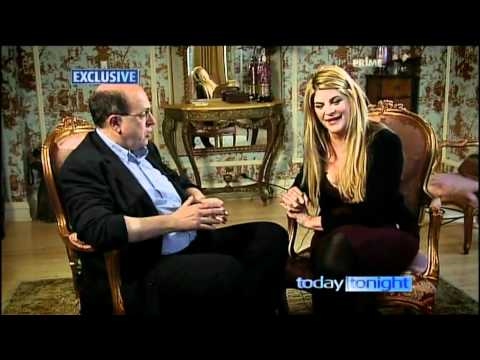 Earlier, Xenophon managed to get a hearing called on the topic.  You can watch the entire proceedings below.
DAY ONE – June 28th, 2010:
Dr. Stephen Mutch presents his views on cults and the public trust and is questioned by members of the Australia Senate committee.
Testimony from Janette Vonthenthoff, Carmel Underwood, Paul Schofield, Kevin Mackey and James Anderson.
Members of Cult Information and Family Support (CIFS) testify.
Trevor Garret from the Charity Commission of New Zealand talks about how they grappled with the issue.
Andrew Lind of  Corney and Lind Lawyers states his concerns about the state making these changes.
Scientology defends itself with witnesses Virginia Stewart, Mike Ferriss, Michael Gordon, Louise McBride.
David Nicholls from the Atheist Foundation of Australia testifies.
David Locke and Joanne Edwardes of the UK Charities Commission testify.
Day Two – June 29th, 2010:
Testimony from Australian Christian Lobby (4 parts) Lyle Shelton, Chief of Staff Ben Williams, Research Officer Dr. Matthew Turnour and Prof. Myles McGregor Lowndes (6 parts) Australian Catholic Bishops Conference (6 parts) Father Brian Lucas, General Secretary Melbourne Law School, Not-for-Profit Project (3 parts) Dr Matthew Harding, Senior Lecturer Dr Joyce Chia, Research Fellow Treasury and Australian Taxation Office (10 parts) Treasury Michael Wilcock, General Manager, Personal and Retirement Income Division Sandra Roussell, Manager, Philanthropy and Exemptions Unit Australian Taxation Office Greg Williams, Acting Deputy Commissioner of Small and Medium Enterprises Michael Hardy, Assistant Commissioner Policy & Government Liaison and Government & Not for Profit Sector
Many thanks to YouTuber mnql2 for the gargantuan task of getting all this video online.
NEWSCASTS: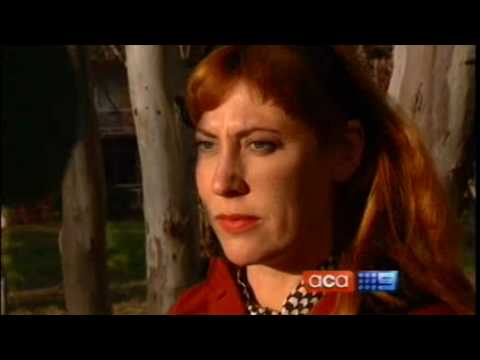 Australia's Today Tonight covers Scientology conviction in France, Tommy Davis' storming off the Nightline set and Paul Haggis leaving Scientology.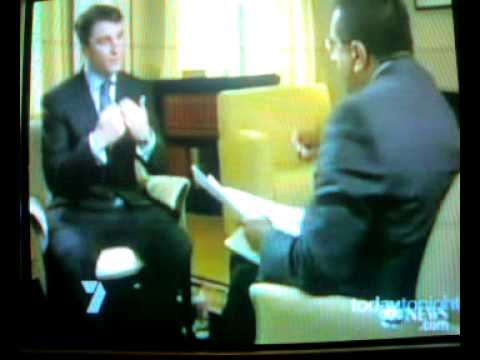 After a lengthy trial, Scientology has been convicted of fraud in France.  Unfortunately, they can't be banned because of a last minute change in the law quietly put into effect right before the beginning of the trial.   At the very least, there should be some sort of Surgeon General's warning slapped on all the buildings.
Tony Ortega has a nice entry on the case over at The Village Voice.   It's great that France has made this ruling but little changes.  They still are allowed to commit further acts of fraud.  The ruling, however, helps to further warn newbies.
The Guardian newspaper in the UK has a terrific, lengthy article about the troubles Scientology is facing right now in France.  It opens with the aftermath of a suicide and the devastating effects Scientology had on one family.
In a small Normandy village, surrounded by wheat fields, Gwen Le Berre keeps a Scientology "electrometer" machine in his bedroom. He opens the large green briefcase and peers at the machine inside. It looks like a lie-detector from an old TV cop show and Le Berre doesn't really understand how it works – he just knows it's a key piece of kit for the Church of Scientology.

Le Berre, 21, keeps the machine as a memento of his mother's life. Four days before Christmas 2006, Gloria Lopez, a 47-year-old secretary, tidied her kitchen, hung out her washing, left her dull, suburban apartment overlooking the railway in Colombes, west of Paris, and walked the 30 metres out on to the tracks. She stood with her arms outstretched, smiling at the driver of the oncoming commuter train. He couldn't stop in time.

Lopez had left Spain in the 80s to marry Pascal Le Berre, a French secondary school teacher. The couple had two children together in Normandy, but divorced soon afterwards. It was just after the split that Lopez – who had always been interested in alternative medicine and esoteric ideas – met some Scientologists and signed up. The church was to become her life. Eventually, she moved to Paris, leaving her two children behind, to be nearer the Scientology Centre.

"When she found herself alone after the divorce, her need for a spiritual search was reawakened," Pascal Le Berre says. "At the start, Scientology gave her confidence, it gave her the illusion she could be stronger than she thought. She saw it as helping the world work better – even a way of saving the world."

Gwen Le Berre had been due to visit his mother to give her her Christmas present two days after she killed herself. His elder sister, Mathilde, had seen her a few weeks before and, although Lopez had lost weight in recent months, she had seemed in good form. They were convinced she would have left a suicide note, and went to her apartment, where the shelves were stacked with Scientology books and DVDs, to search for one. Instead, they found a box of documents in which she had handwritten a series of punishing self-appraisals as part of her membership of the Church of Scientology. She wrote of how she owed money to the organisation for courses, was struggling to advance up the path to spiritual enlightenment, really wanted to succeed as a Scientologist, and regretted every mistake in her life. "She even wrote that she had surfed the internet for two minutes beyond her allocated lunch break at work," Gwen says.

Pascal agrees: "It was as if everything she tried to do was a failure – not advancing up the chain of Scientology courses, but also being distant from her children. She felt a lot of pain over that."

Surprised at the lack of bills and other normal financial documents at the flat – where Lopez often housed Scientologist lodgers, and which other church members regularly visited – the family wondered if other documents had gone missing or been removed.

But after reading her tormented writings, Lopez's children and her ex-husband decided to file a legal complaint against the Church of Scientology for what they claim is its role in her death. They estimate that in around 10 years as a Scientologist, Lopez spent between €200,000 and €250,000 on courses and books – despite her secretary's salary, which was €2,000 a month at the time of her death. Her family also claim that she was counselled by Scientology financial advisers and decided to sell a property she had inherited in Spain, freeing up capital for more courses. "They stole my mother," Gwen says. "I don't feel I knew my mother apart from in her role as a Scientologist."
The article goes on to detail a number of trials Scientology is facing in France, including one which could dissolve the two main Orgs in France and lead to a ban on Scientology throughout the country.
The Church of Scientology argues that secular France is persecuting it for its beliefs as a "new religion". Fenech disagrees. "For France, Scientology is a vast commercial enterprise hiding behind a religious mask," he says. "This is not something against the Ron Hubbardian doctrine, or beliefs about intergalactic happenings thousands of years ago. What we're interested in is that people are dragged into this movement, lose their liberty, autonomy and sometimes their life." He says France protects freedom of religion, "but if a law is being broken, the state will go there. Religion isn't a protection against the law."

Back in Normandy, Gwen Le Berre says he has no interest in any kind of campaign against Scientology – he just wants justice and the truth about his mother. Unable to close the chapter on their grief, the family still pore over what they know of Lopez's life as a Scientologist: how she joined every possible Scientology group in Paris, how she took her eight-year-old daughter to a children's Scientology course and her young son to Scientology summer revision sessions, before her ex-husband insisted she stopped talking to the children about the movement until they were 18. "When she died, I didn't know much about Scientology. It was the last thing that came to mind," her son says. "If, by bringing a case, we can open people's eyes, it will have been worth it."
Norway is considering prosecuting some Scientology practices. The Ministry of Health and Care Services said that the use of the "OCA" personality test in sales may constitute fraud as well as being part of a pattern of medical malpractice. State Secretary Rigmor Aasrud said that it might be easier to prosecute the medical malpractice than to bring a general fraud prosecution against the organization. Aasrud did not allude to any new legislation, but referred to existing laws which the local Scientology foundation may be breaking in their current practice.
Read more about the proposed ban.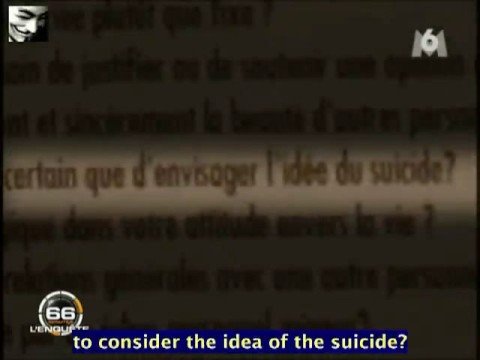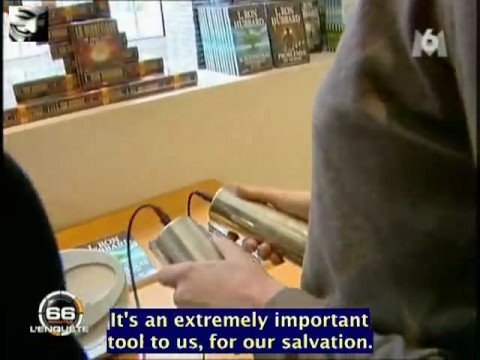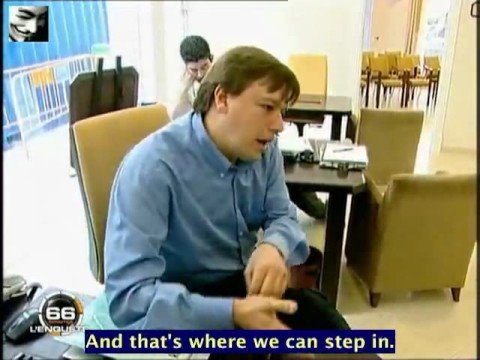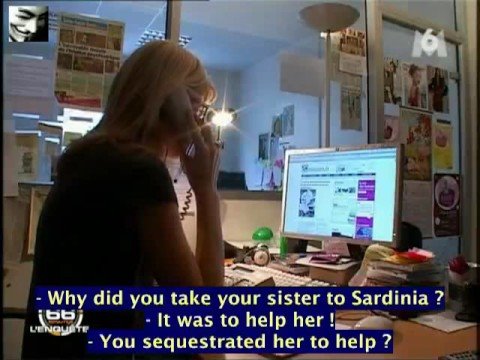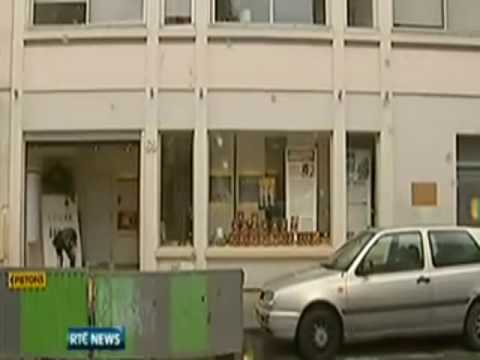 From the Independent:
The Church of Scientology in France went on trial today on charges of organised fraud.
Registered as a religion in the United States, with celebrity members such as actors Tom Cruise and John Travolta, Scientology enjoys no such legal protection in France and has faced repeated accusations of being a money-making cult.
The group's Paris headquarters and bookshop are defendants in the case. If found guilty, they could be fined €5 million ($7 million) and ordered to halt their activities in France.
Seven leading French Scientology members are also in the dock. Some are charged with illegally practising as pharmacists and face up to 10 years in prison and hefty fines.
The case centres on a complaint made in 1998 by a woman who said she was enrolled into Scientology after members approached her in the street and persuaded her to do a personality test.
In the following months, she paid more than €21,000 for books, "purification packs" of vitamins, sauna sessions and an "e-meter" to measure her spiritual progress, she said.
Other complaints then surfaced. The five original plaintiffs – three of whom withdrew after reaching a financial settlement with the Church of Scientology – said they spent up to hundreds of thousands of euros on similar tests and cures.
They told investigators that Scientology members harassed them with phone calls and nightly visits to cajole them into paying their bills or taking out bank loans. The plaintiffs were described as "vulnerable" by psychological experts in the case.
Scientology, founded in 1954 by science fiction writer L Ron Hubbard, describes the "e-meter" as a religious artefact that helps the user and supervisor locate spiritual distress.
Investigators have described the machine as useless and said vitamin cures handed out by Church members were medication that should not have been freely sold.
Judge Jean-Christophe Hullin ruled last year that the offices and members, including the group's 60-year-old French head, Alain Rosenberg, should be tried. The public prosecutor had recommended the case be shelved.
In a trial that has revived a debate about religious freedom in secular France, the defence is expected to argue the court should not intervene in religious affairs.
Scientology has faced numerous setbacks in France, with members convicted of fraud in Lyon in 1997 and Marseille in 1999. In 2002, a court fined it for violating privacy laws and said it could be dissolved if involved in similar cases.
The headquarters and bookshop account for most of the group's activities in France and a guilty verdict would in practice mean its dissolution, although it is unclear whether it could still open other branches in the future.