Paulien Lombard made a return appearance before the Riverside County Board of Supervisors to expose more of the dirty tricks she was asked to do by Scientology's Office of Special Affairs and to confront Supervisor Jeff Stone who has forwarded Scientology's attacks on Anonymous.  Stone has been Scientology's go-to guy for local political needs.  Scientology's desert compound is in Stone's district.  The people abused at Scientology's headquarters need his help but they won't get it.  Stone turns a blind eye to the abuses chronicled worldwide in newspapers, magazines, newscasts and books.  He has no shame.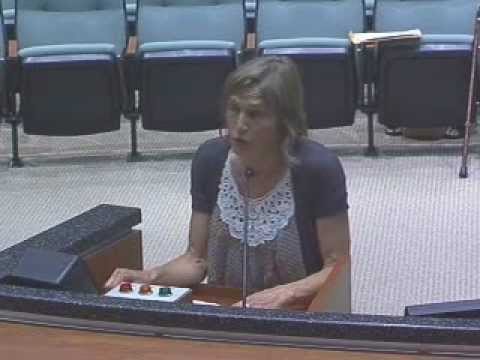 Paulien Lombard talked to the Riverside County Board of Supervisors earlier today and explained how she was approached by OSA to find out info on AnonOrange, harass him at his home and deny any involvement by Scientology.  She makes a pointed reference to Supervisor Stone's Scientology friends who once were her friends before she was declared an SP.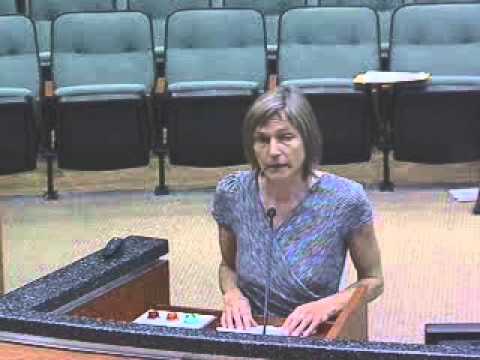 Paulien was well known as Orange County's top Dianetics book seller and Volunteer Minister before being declared.
Supervisor Jeff Stone offered some changes to the protest ban he put into place at the behest of Scientology.  If you didn't follow this story, a good way to get up to speed on the subject is to watch "Jeff Stone's Changing Story."  With the New Yorker article still fresh, I decided it would be a good time to bring up the human trafficking charges to the county supervisors.  I got a chance to speak twice.  The first time I almost found myself under arrest when I was told I was off-topic.  It rattled me a bit but I got through most of my comments.  I came back at the end of the session when people were allowed to speak on any subject.  Things went a bit smoother there.   Here's the whole event: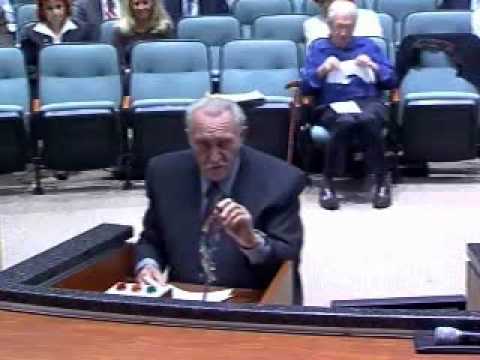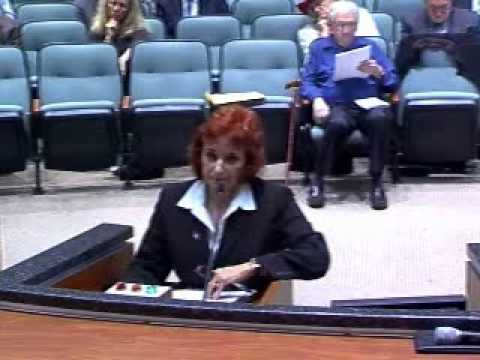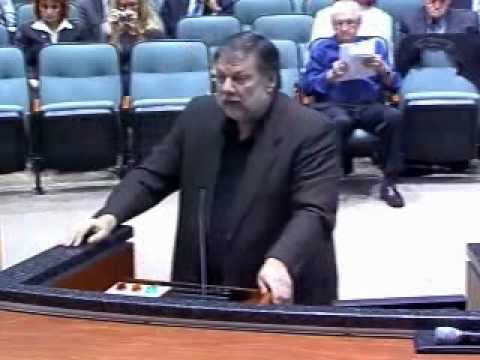 Here's the video from inside the meeting room when they tried to shut me down from speaking: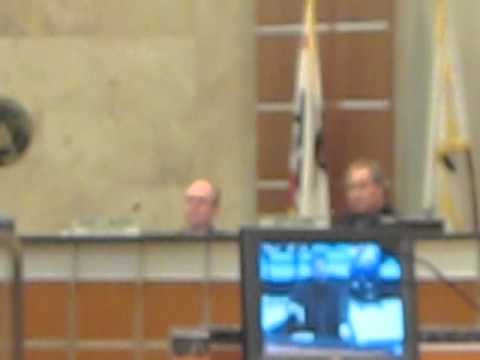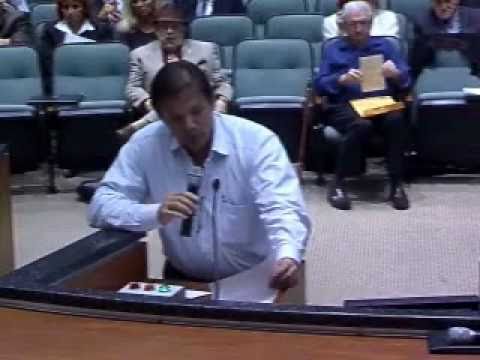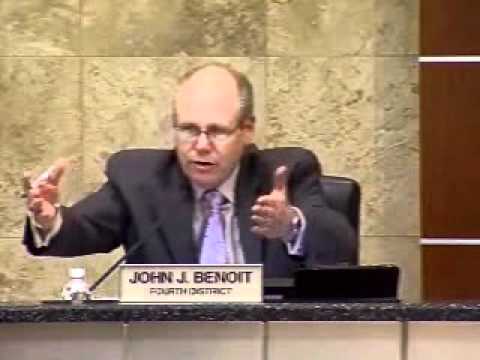 Here's the public comments section of the meeting: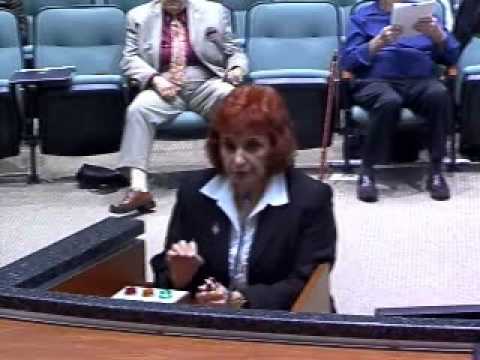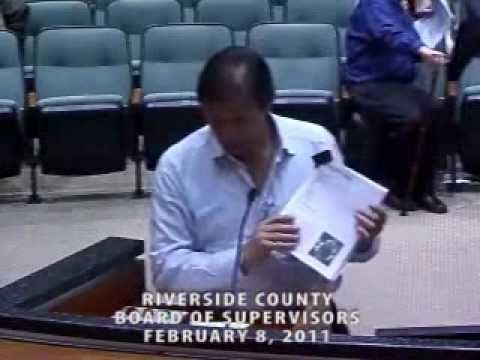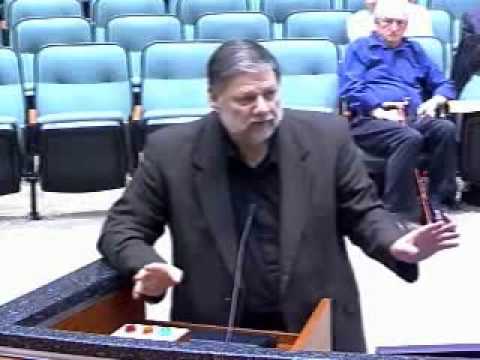 UPDATE – June 9, 2010
I'm happy to report that crooked politician Jeff Stone is made of fail.
State Assemblyman Joel Anderson, of Alpine, topped a field of four candidates for the Republican nomination in the 36th State Senate District.

The seat includes southwest Riverside County and among the challengers was Riverside County Supervisor Jeff Stone.

With all 617 precincts reporting, according to the Secretary of State's website, Anderson received 28,453 votes, or 40 percent of the total votes cast. Stone was second with 21,243 votes, or 30 percent, followed by Kenneth C. Dickson with 14,132 and Greg Stephens with 6,678 votes.
Anonymous celebrates at Why We Protest.
UPDATE – June 1, 2010
A taxpayer advocacy group has filed two complaints against Jeff Stone for violations of campaign finance and conflict of interest laws.
Taxpayers Advocate President Scott Barnett stated, "there appears to be a pattern of ethical violations when it comes to Jeff Stone and he seems to think that the rules do not apply to him, just everyone else."
Read the press release about Jeff Stone's campaign violations
ORIGINAL POST:
Riverside County Supervisor Jeff Stone is running to be the next State Senator in California in the 36th district.  Unfortunately, I live a couple miles outside of the area, in the 39th district.  Otherwise I'd running against him and warning the voters of the state about what a corrupt politician Jeff Stone has proven to be.
In this video, Julie Waltz talks about a blatant lie on Stone's campaign website.  He claims he brought a protest ordinance into being because of concerns over possible protests at a Mormon church over their attack on gay marriage.  The only problem is that Mr. Stone very publicly went out of his way when he introduced the protest ban to say it was needed because Anonymous was attacking Scientology.  Here's Julie calling out Stone on that lie.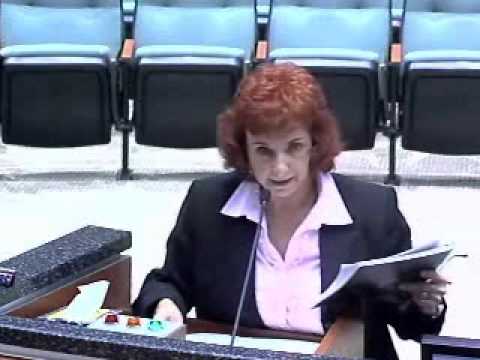 And as a reminder, here's a great video showing how Stone changed his story over time as more and more people called him out for being Scientology's stooge.
Supervisor Stone got his wish.  The ban against protests he pushed on behalf of Scientology has been made permanent.   As Susan Elliot pointed out before the County Supervisors earlier today, no one has come forth to speak in favor of this ban other than Scientology's attorney (who helped draft it) and Scientology's PR person who got so upset that the ban wasn't stopping people from protesting at Gold that she made a citizen's arrest of me and Mark Lowell, charges which were later dropped as groundless.
In this first segment, J. Cuevas, Susan Elliot and AnonOrgange speak.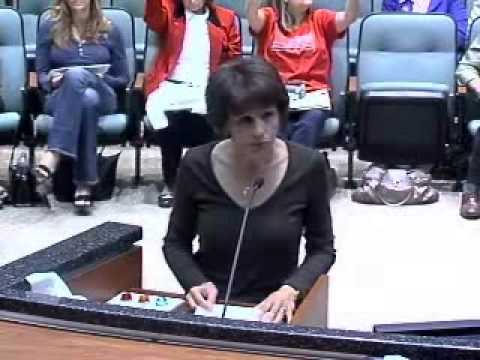 In part two, local citizen Lirra Bishop who is not connected to Anonymous defends the group.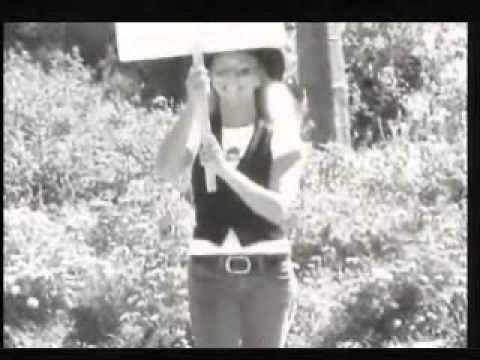 In part three,  local citizen  Julie Waltz shows video about Tommy Davis and Supervisor Stone.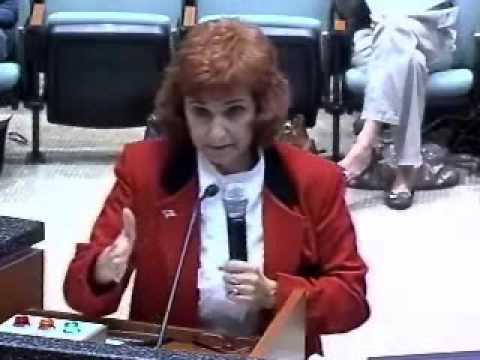 In part four, Supervisor Bob Buster is the lone voice on the County Board who speaks out against the ordinance.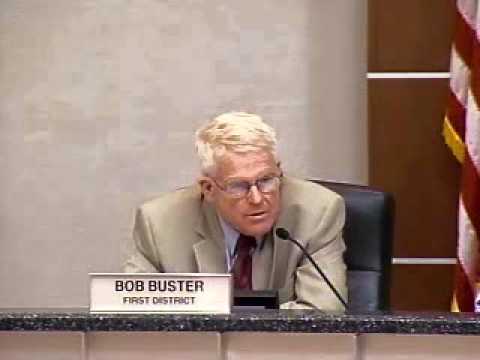 In part five, Supervisor Jeff Stone urges the passes of the ordinance.  The board then votes.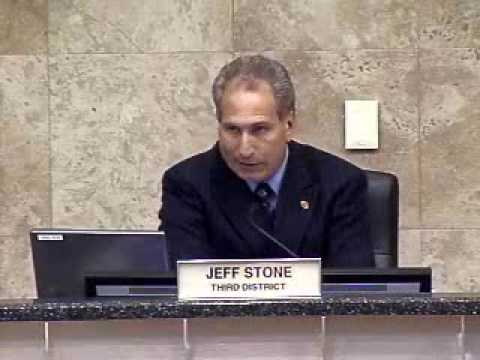 In part 5, AnonOrange returns after the passage to read newspaper accounts of the abuses Scientology executives are facing at Gold Base at the hands of David Miscavige.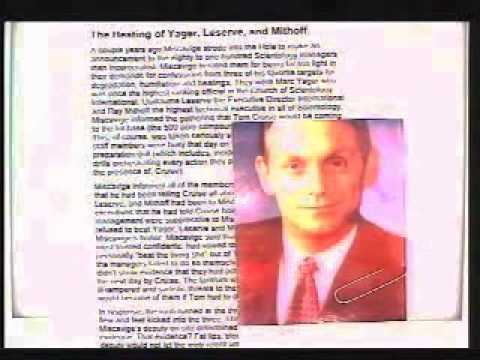 The Riverside Press-Enterprise reported on the hearing in today's paper.
Supervisors left untouched Tuesday an ordinance that places restrictions on protests that target residences in unincorporated Riverside County.

The board approved the ordinance in March after months of debate and revisited it Tuesday to examine its impact. Former Supervisor Roy Wilson, who died last month, had requested the review.

The board accepted a report Tuesday from the Sheriff's Department, saying deputies had no instances where they needed to utilize the ordinance. In situations where the ordinance might apply, deputies found the existing penal code more appropriate, the report said.

The new rules forbid protesters from coming within 30 feet of the property line of a residence they are targeting.

Supervisor Jeff Stone and the Church of Scientology, which owns a 700-acre compound near Hemet, had pushed for the ordinance. In January, Stone sought to fast-track the ordinance, saying it was urgently needed to prevent someone from being harmed.

Small groups of protesters have picketed many times outside the church's Golden Era Productions campus, which includes staff dormitories, film studios, offices and recreational amenities.

Protesters say church officials have abused staffers who live on the compound, charges church representatives say are untrue.

Only Stone and Supervisor Bob Buster spoke about the ordinance Tuesday.

Stone said the ordinance has likely acted as a deterrent, and that is why deputies have not had to use it. He said it will prevent violence and injury.

Buster said the ordinance does not appear to be needed and could intimidate residents from exercising their constitutional right to free speech.

Several people who have protested outside the church compound spoke Tuesday, echoing those concerns. They also criticized Stone, saying he used smear tactics to get the ordinance passed.

Stone responded by reiterating accusations he has made against the protesters, which he based on a booklet created by the Scientologists.

"As far as I'm concerned, they are anti-Semitic, they are anti-African-American and they support teenage suicide," Stone said of the protesters, who identify as members of a movement called "Anonymous."

Protesters and several unaffiliated residents said those statements are false. They said the ordinance will make it difficult and even impossible for residents to protest sex offenders in their neighborhoods.
In the aftermath of the damning St. Petersburg Times expose of the abuses taking place in Riverside County,  an attempt was made once again to get through to County Supervisor Jeff Stone whose district encompasses Gold Land Base.  Of course, he is unmoved.
First up was AnonOrange who thankfully allowed a video to speak for him.  He showed a segment from the St. Pete Times website. 
The second fellow to speak didn't talk about Scientology at all but for three minutes did berate Stone, so there is some entertainment value.   
He is followed by a lovely Anon from Australia who speaks as an attorney about the human rights abuses being conducted under Jeff Stone's nose.
Next up is Daniel Ackerman from Stockholm, Sweden.  He created the video, "Jeff Stone's Changing Story." 
In the final segment, Lirra Bishop comes up to show some damning video of a man who professes to work for Jeff Stone's state senatoral campaign.  He was videotaping and taking pictures of Lirra Bishop's license plate at a protest.  She wants to verify that Stone knows the man and he really works for his campaign. 
Drew Margolis is the next speaker.   He says if you're not going to do anything about the abuses, don't stop us from trying.
Julie Waltz brings this to a close with her request that 884 be brought back to the floor.
A great big thanks to everyone who spoke.
Lirra Bishop and Julie Waltz continue to turn the screws on Jeff Stone over his changing story on why he brought the protest ban to the floor.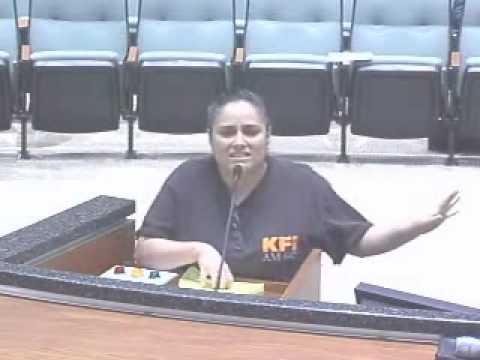 The international headquarters of the Church of Scientology are located at a compound called "Golden Era Productions", aka "Gold Base", in Gilman Hot Springs near Hemet, in Supervisor Jeff Stone's district.
Lirra Bishop asked a very simple question of Riverside County Supervisor Jeff Stone at yesterday's Board of Supervisors meeting.   Stone sat with his usual smug smile, not answering as usual.  I have a feeling when this is all over, he won't be quite so smug and the smile will be long gone.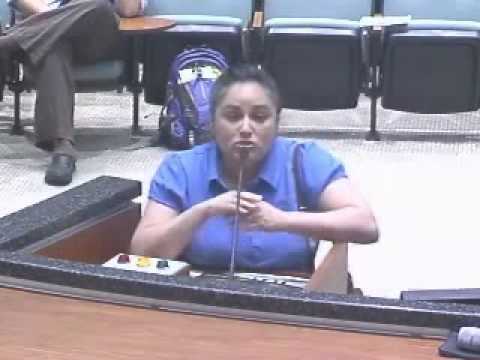 Julie Waltz and Lirra Bishop ask who gave Supervisor Jeff Stone the Anonymous DA packet he used as the reason why a nab was needed.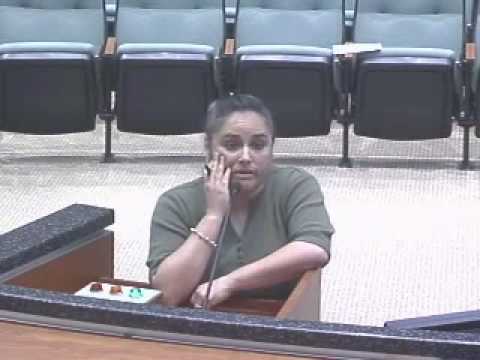 All of Riverside County should thank these two women for standing up for everyone's rights and daring to take on Stone who is turning into one of the worst examples of a public servant that I can think of.
This is why we need newspapers.  Reporters like Julia Glick from the Riverside Press-Enterprise do us all a favor when they bring to light the unethical behavior of local politicians like Riverside County Supervisor Jeff Stone who touts his sister as a volunteer for the county, yet last year he paid her $40,000 more out of campaign funds than he made as a County Supervisor.
Supervisor Jeff Stone frequently praises his sister as Riverside County's best bargain because she works full-time as an unpaid volunteer in his office.

But records show he paid Lori Stone more than $180,000 in campaign money last year for political consulting and professional services and he assigned her the free use of a county car with taxpayer-funded gasoline included.

Over the past three years, Stone's campaign payments to his sister totaled about $330,000.

In reporting this story, The Press-Enterprise tried to interview Lori Stone and another staff member. Jeff Stone directed them not to comment and asked that requests be referred to him.
Jeff Stone has been shilling for Scientology but his days may be numbered.  In this time of outrage over AIG bonuses, do we really want to hear that a politician's sister gets paid $181,000 for "volunteering" and is given a free vehicle and gas courtesy of the taxpayers?
That's not volunteering, Mr. Stone.   And you're no representative of the people.