Lawrence Wright has been on a book tour promoting his new expose of Scientology, Going Clear.  I had a chance to see him interviewed by Kim Masters at a book event in L.A. last week.  It was a great night.  Lawrence had a very receptive audience who were amazed to hear stories about the Sea Org, disconnection, Free Loader debts and the blind eye given to Scientology's abuses by their Hollywood spokespeople.  One of his strongest moments was when he said Cruise and Travolta had a moral responsibility to reform Scientology.
Recordings weren't allowed at the event  but when the book first came out Kim had interviewed Lawrence for public radio.  The full unedited radio interview can be heard here.  Of course Tony Ortega had the most extensive coverage at The Underground Bunker.
After the book event Tory and I had a chance to speak with both Lawrence and Kim Masters.  Tory has been a key source for both of these journalists and was asked to stand up and be acknowledged during the presentation.  I just basked in her glory.
I took a break from editing in the past couple weeks to head up to L.A. and do a couple more interviews for my new documentary, Knowledge Report.  Tory Christman has been my friend since she left Scientology.  She sat down with me to talk about her experiences both inside the organization and what actions they have taken against her since she publicly departed.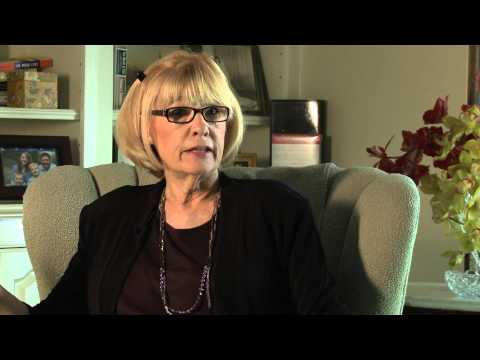 And Jason Beghe made a big splash on the net four years ago when we sat down to do his first interview about Scientology.  We felt it was about time to update his story both for the film and for another revealing long form interview for the net.  Here's a teaser of what's in store: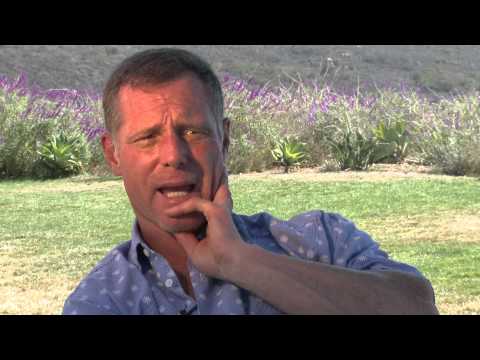 By the way, the latest fundraising campaign for my film ends in a little more than a day.  If you'd like to contribute or just spread the word, click here.
I've been reading Kate Bornstein's new book and I highly recommend it.  It is tremendously entertaining and often laugh out loud funny.   Her transgender journey from Al Borstein to Kate Bornstein is fascinating enough but the trip detours through Scientology and the Sea Org and gives us a unique perspective of what it was like to be on the High Seas with L. Ron Hubbard.  Tony Ortega did a cover story on Kate back in May for the Village Voice.
There have also been quite a few books published recently by former church members.Nancy Many, in My Billion Year Contract (2009), wrote about the mental anguish she experienced after splitting away from the church she had served for decades. In Abuse at the Top (2010), former high-ranking church executive Amy Scobee wrote that she'd been raped as a teenager by a senior executive, but the crime had been covered up. Jefferson Hawkins had one of the most unique careers in Scientology—he marketed church founder L. Ron Hubbard's essential text, Dianetics, as the church experienced its greatest expansion in the 1980s. His account of becoming the man who sold Scientology to the world, Counterfeit Dreams (2010), is a fascinating tale. And perhaps the most dramatic of the bunch, Marc Headley's escape narrative, Blown for Good (2009), turns his years working at Scientology's secretive desert international headquarters in California into a cinematic yarn.

I've read them all, interviewed the authors, and talked to many other former members about their lives in the church as I've covered Scientology closely on the Voice's news blog.

And that's why I can say with some confidence that none of these recent narratives captures and conveys the hardcore Scientology experience quite like Bornstein's book.

Kate describes, perhaps better than anyone has before, what it was like to become a dedicated Sea Org member during Scientology's more freewheeling heyday.

Al Bornstein joined Scientology in 1970, sailed the ship Apollo with L. Ron Hubbard in 1971 and 1972, and was driven out and declared a "suppressive person"—Scientology's version of excommunication—in 1982. By then, his wife, Molly, whom he had met in the church, had left him and taken their daughter, Jessica, with her. Molly, Jessica, and Jessica's son and daughter are all still members of Scientology and are required by the church's policy to have no contact with any "SP," including Bornstein.

And that's why Kate has never met her own grandchildren.

In the early chapters of the book, as Kate describes growing up as Al in Interlaken, New Jersey, and trying to live up to the masculine expectations of her father, Paul Bornstein, she gradually introduces concepts about Scientology and makes Hubbard a sort of parallel figure to Paul who is lurking in the background (both manly, pudgy father figures).

Kate's relationship to both was consuming and complex. Dad, for example, wanted a sports-minded, skirt-chasing son and was alarmed enough about young Al's virginity that he paid a prostitute to do the honors. (Al balked and ended up talking to the girl instead.)

In college, Al fell hard for JoBeth Williams, but he slept around a lot ("I fell in love with every woman I had sex with") and was also cruising guys so that he could feel like a girl. Having discovered tranny porn, Al increasingly nurtured his desire to look feminine and feel pretty.

By the time Al stumbled upon Scientology—at a mission in Denver following a soul-searching mountain-climbing excursion that almost ended in disaster—he'd been questioning his own ideas about men, women, boys, and girls for years.

At the Denver mission, he met a woman named Molly who started to help him understand the basic concepts of the religion: L. Ron Hubbard had discovered that we are immortal beings called thetans and that we have lived countless times before in other bodies—male and female—spanning a past that is trillions of years old. Our minds are cluttered with obscuring material—the result of past traumas—and only through Hubbard's mind-clearing process called "auditing" could the thetan begin to see its true situation.

It was a lot to absorb, but Al was struck hard by one thing in particular about Hubbard's scientific-sounding ideas.

"Thetans have no gender. Can you imagine a more appealing theology for someone like me?" Kate asks.
Read Tony Ortega's full story and then grab yourself a copy of Kate's book.
INSTANT UPDATE:
Almost immediately after posting this, I saw over at Tony Ortega's blog that Kate is battling lung cancer.  She has an update on her condition over at her blog and, as far as cancer news goes, this seems to be something the doctor's think they can handle.  Kate's partner is making a difference in the fight, too.
The wonderful news is that the docs found it by accident, and the tumor (singular) is very very early in it's development. The cancer is deeply embedded in the upper lobe of my right lung. That means that all the doctors have to do is take out the upper lobe of my right lung (Your left lung has two lobes, your right lung has three. Did you know that? I didn't, not before this.) Assuming they're right, I won't be needing any chemo or radiation. They'll just take out the chunk of lung that has the tumor, along with the lymph nodes that are hooked up to my right lung, et voila! Healthy Auntie. And the funnest part of this news? The surgeon is gonna use ROBOTS to do the surgery!! How cool is that?

I've been through batteries of tests over the last couple of weeks. They show that my lungs are super strong, and my heart's in great shape. So, I've got a green light for surgery. The date is set for October 25th—with 3 to 5 days recovery in the hospital afterwards. Given that my immune system is already compromised by my CLL (chronic lymphatic leukemia), it'll most likely be the full five days, and I'll be out in time for Halloween! Then, it'll be another couple of weeks recovering at home, and I'll be up and around and back to pro wrestling. I've always wanted to give pro wrestling a try.
Read her full health report over at her blog.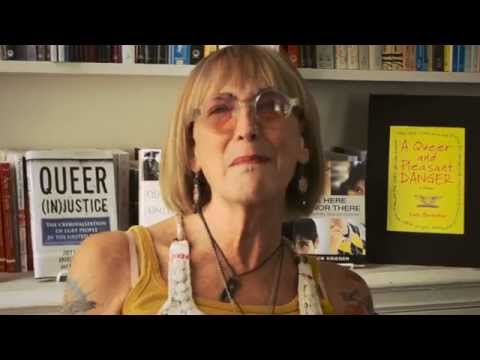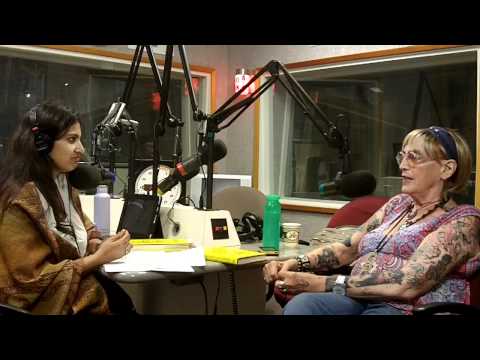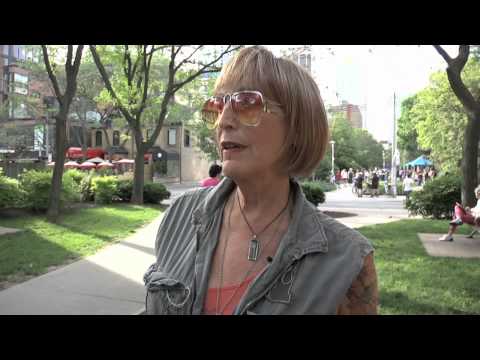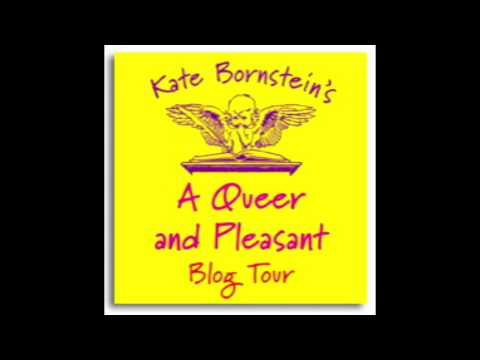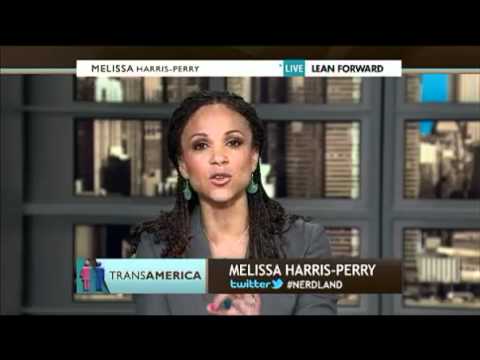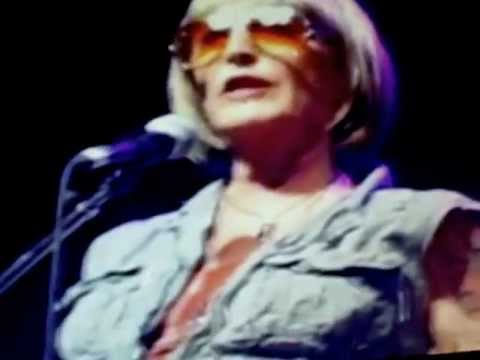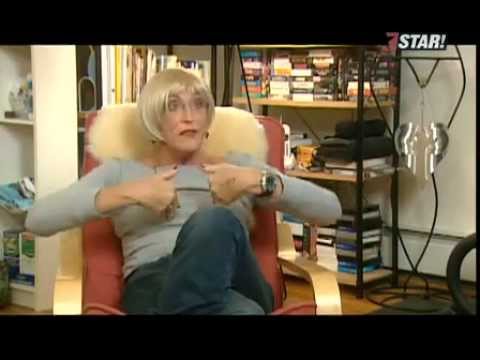 There have been some incredible books released on Scientology in the last few years but this one looks like it has the most potential to reveal new insights into the current leadership of the organization while stirring up massive media interest.  The niece of David Miscavige, Jenna Miscavige Hill, will be sharing her experiences inside Scientology and the Sea Org and drawing great attention to the practice of Disconnection.  The Daily Mail has some details:
Jenna Miscavige Hill, 28, daughter of David's older brother Ron, has been a frequent critic of the Church of Scientology since publicly breaking with it in 2005.

In 'Beyond Belief: My Secret Life inside Scientology and My Harrowing Escape', she will reveal 'strange and disturbing' details about growing up in the church and will provide a firsthand account of Scientology's 'upper ranks', its publishers William Morrow say.

In 2000, when she was 16 years old, Ms Miscavige's parents left Scientology, disillusioned with its practices.

In the five years that followed, she has claimed that – because of the church's policy of 'disconnection' with relatives and friends who do not support the cult – all letters between them were intercepted and she was not allowed to answer the telephone for over a year.

'If you flunked your uniform inspection, sometimes if you were late . . . you would be dumped with a five-gallon bucket of ice water,' she told investigative journalist Philip Recchia in 2008.

'We were also required to write down all transgressions . . . similar to a sin in the Catholic religion.

'After writing them all down, we would receive a meter check on the Electropsychometer to make sure we weren't hiding anything, and you would have to keep writing until you came up clean. This is from the age of 5 until I was 12.'
Read the full Daily Mail article here, and visit the site Jenna put together with Astra Woodcraft and Kendra Wiseman for Ex-Scientology Kids.
Harvey Weinstein just showed a few minutes of footage in Cannes from the upcoming film starring Phillip Seymour Hoffman as a thinly disguised L. Ron Hubbard.  The Cannes audience got to see footage of Hoffman who doesn't appear in this teaser for the film.  It appears that Joaquin Phoenix's character is having some Black Dianetics run on him during a False Purpose Rundown, while we see shots of Sea Org members blowing off some steam away from the Old Man.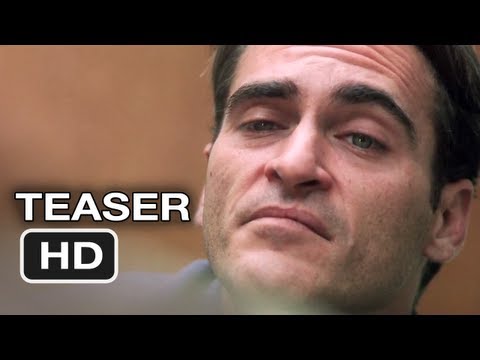 Over at Ain't it Cool News, Quint saw the expanded footage and describes it in detail.  Quint doesn't know anything about Scientology but from his description it would appear that Amy Adams (as Mary Sue Hubbard) is being all Tone 40 about attacking the Suppressives in their midst.
It seems this unstable seaman has "episodes" and the interviewer wants to know if he remembers the last one. Phoenix clearly doesn't. "Was there a fight? What happened? Sir?" "Well, let's just see if we can't help you remember what happened."

Enter Philip Seymour Hoffman's Lancaster Dodd, a mustachioed self-described writer, doctor, nuclear physicist and theoretical philosopher ("and, above all, I am a man") and then you get why people have dubbed this the "Scientology Movie." While Dodd is not L. Ron Hubbard, he sure as hell feels a lot like the man.

Primarily he seems to fit into this story to help Phoenix's character, much to his wife's displeasure, it seems. Amy Adams plays Hoffman's wife and she's looking a lot like Sissy Spacek in her prime in this film, I gotta say.

She seems to be the extreme one of the two, actually. She goes on a wide-eyed tirade at one point in the footage that was pretty off-putting. The speech goes like this:

"And this is where we are at; at the lowest level… to have to explain ourselves. For what we do we have to grovel! The only way to defend ourselves is to attack. If we don't do that we will lose every battle that we are engaged in. We will never dominate our environment the way we should unless we attack!"

I like adorable, bubbly Amy Adams! This crazy lady scares me! Make the bad woman go away! I liked the nice one!

Adams distrusts Phoenix's character, maybe sees that he's beyond care… or maybe there's more than meets the eye here. I don't know. But one of the meatier dramatic moments in the footage comes from Adams trying to get Hoffman's character to stop Phoenix's care, paranoia rising in her voice as she states that this man will be their undoing.

Hoffman's response: "If we are not helping him, then it is we who have failed him."

That hint of drama makes me more curious to see the movie than anything else in the footage. Hoffman's just so damn good, his desperate passion showing through in just a few words… and Adams comes across as his biggest fan and supporter in this footage, to see them at odds over this patient is a very interesting dynamic.

I also have to mention a shot of Phoenix opening a suitcase and fire erupting out of it. It was just a quick shot in amongst a bunch of other scenes, like a guy jacking it on a beach and a shot of an insane man rapidly punching a plate glass window like it was a boxer's speed bag, so I have no idea the context, but Phoenix doesn't seemed to be all that shocked at fire coming out of his trunk-like suitcase.

The whole vibe of the footage made a bit anxious. Between Jonny Greenwood's ticking-clock score, the shot compositions (lots of close ups), the length of the camera moves, the slightly disconnected look in Phoenix's eye and the juxtaposition of image the footage both impressed me and put me on edge, which I'm sure is exactly what Anderson hoped to do.

In other words, very impressive… and again… very Kubrickian. Maybe it was the period and armed forces setting or the long dolly shots, but it really did feel a bit like Full Metal Jacket in terms of the filmmaking angle. Not that it's any surprise, but I can't wait to see the full film this October.
A second teaser was released a couple weeks after the first and gives us our first look at Hoffman as the Hubbard figure.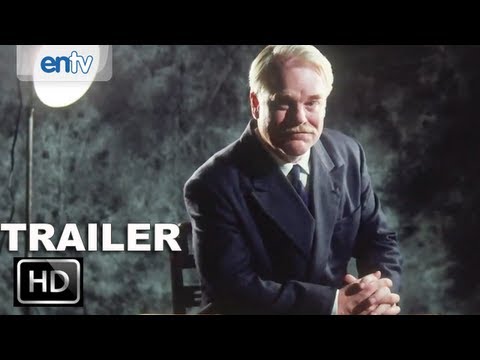 Looks like an intriguing film which is supposed to hit theaters October 12th.
A big thanks to everyone who who helped us reach our $7000 goal for this campaign.   Your contributions and your support are making this film possible.   I'll be flying off shortly for some major interviews for the film and you'll be seeing some new clips very soon.
Recently, I spent time in L.A. and Hemet shooting some footage for the film.  While at Gold I hand delivered a letter for David Miscavige, inviting him once again to do an interview for the film.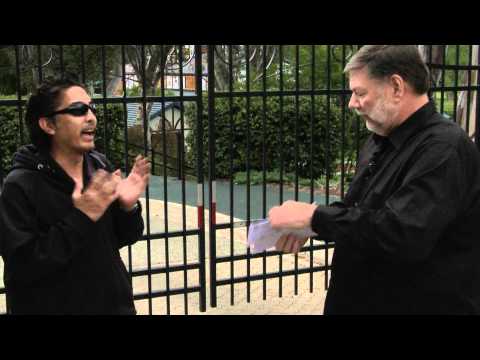 Here's a copy of the letter:
I spoke with Tory about my adventures a few hours after the visit to Gold.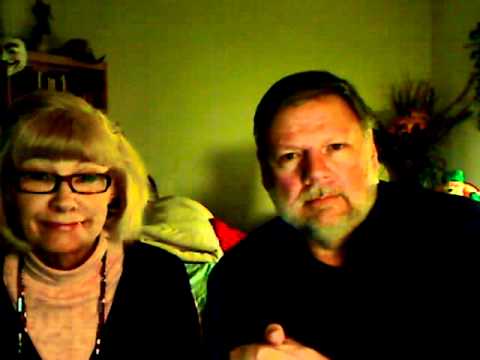 UPDATE:
The Anti-Marty team has posted a lengthier attack on me which you are welcome to peruse at your leisure.  That's one of the key differences between us.  I will actually link to their attacks on me and let you look at both sides.  No where on their attack page will you you find a link back to me or my movie, Knowledge Report.   This is one of my favorite sections:
Like most suppressives and bullies, Bunker can dish it out but can't take it. If people attempt to exercise their free speech rights by speaking out against Bunker, he quickly acts the innocent victim, whining "look what they are doing to me." But of course he never bothered to look at the hatred he has been spreading against Scientologists. Like most bullies, he wants his victims' hands tied behind their backs while he punches them.
I find it amusing that an organization led by David Miscavige is accusing someone else of being a slap-happy bully.
ORIGINAL POST:
Hooray!  It has been years since I last had a Dead Agent page about me on Religious Freedom Watch but tonight I discovered that an Anti-Marty blog has a very amusing write up about me.  I've stopped the chuckling long enough to share the page with you.
Mark Bunker has spent decades trying to make a living out of the destroy-Scientology business. Unable to make a living otherwise, he has taken money from anyone who would patronize his camera and slander for the purposes of mocking LRH and Scientology. Bunker is, and always has been, for sale — literally – he's been paid for years to attack the Church. He has specialized in attacking LRH and ridiculing the Scientology scriptures, going so far as to publish any copies of upper level materials he could get on the Internet. His personal attacks on LRH and attempts to degrade him in any way possible have been his trademark.

When Anonymous began committing criminal acts against Scientology and Scientologists (Bunker and his cohorts were involved in a theft of Scientology property which, was posted on the Internet to solicit Anonymous attacks against Scientology), Bunker immediately befriended those he could locate and persuaded many of them to donate money to him to help him in his quest to destroy Scientology.

A few months ago Bunker started asking Marty Rathbun's cult following to donate money to him so that he could help "save" Scientology. Why the about-face? Suddenly, because it seemed to make financial sense, he had "no disagreements with Scientology scriptures at all," and only wanted to see them "properly" applied. Bunker has negotiable morality, and guarantees to service the highest bidder. The clue to this man is in his name – Bunk. Scratch his back and he'll scratch yours, but for money.
I'm especially amused that they used a picture I took of myself looking extra goofy.  I have tons of those, boys.   You've inspired me to put together a fake teaser poster for Knowledge Report.
I just returned from a West Coast trip in which I interviewed a number of people for my film Knowledge Report.  Lori Hodgson was one of those who spoke to me on camera about the pain of losing her two children to Scientology's policy of Disconnection.  This morning the Village Voice has a story about how Lori's son was injured in a motorcycle crash and she was barred from seeing him in the hospital where he had been rushed to the ER.
While Hodgson was driving to the hospital, her phone received a voice mail, which she played back for the Voice. It was a frantic-sounding Jenn Maynard:

"Lori, please don't go to the hospital. They are freaking out on me right now. I told them, I did not contact you, but they are freaking out. They said they know that you're on the way, I guess? I don't know why you're not answering right now."

Hodgson says that Maynard told her that Jessica later texted her that her father, Jim Leake, was "furious" that Maynard had made the Facebook post so that Lori was able to find out that her son had sustained life-threatening injuries.

Maynard declined to speak with the Voice.

When Hodgson arrived at the hospital, she was told that she would not be able to see her son, and would not even be able to get any information on his condition.

When she asked if a nurse would ask Jeremy personally if he would see her, she was told "Your son does not want to see you."

"Can you at least give me his status?" Hodgson says she asked. "I was told, 'No, your son is 18, and by the privacy laws we're not allowed to give out any information.'
Be sure to read Tony Ortega's full story.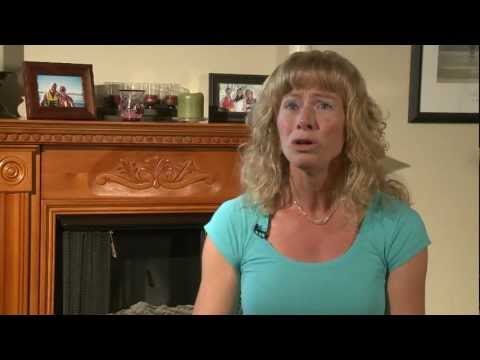 We're halfway to the finish of this latest fundraising campaign for Knowledge Report.  One month to go to raise another $5000 to put toward travel expenses to capture more stories like Lori's.  Please donate what you can and spread the word.
I had the great pleasure of interviewing actor Michael Fairman and his wife Joy last weekend.  Michael has a lengthy career in front of the camera and is one of those actors you recognize immediately from countless productions.  He also appeared in a number of training and promotional films for Scientology.  When Paul Haggis announced he was leaving Scientology a while back, it spurred Michael into looking for more info on the web about the group he had been in for decades.  Already fed up with the constant regging and other outpoints he had seen first hand, suddenly he discovered the wide range of abuses former members had been reporting.  He publicly departed Scientology earlier this year in a letter published on Marty Rathbun's blog.
In this brief excerpt from our interview, Michael talks about the attacks Scientology has made against Independent Scientologists and other whistleblowers.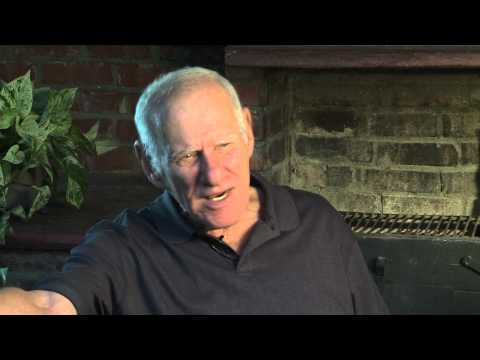 In this clip, you can see a fair use excerpt of one of the ads he made for Scientology.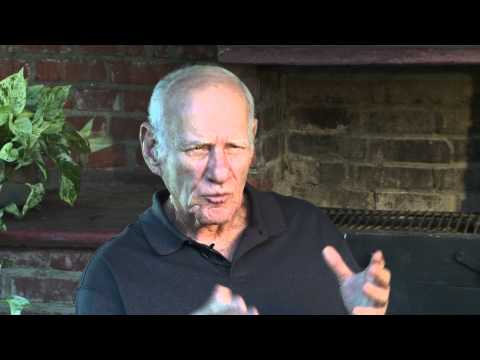 Michael has also been interviewed by Tony Ortega for the Village Voice.
Karen Pressley was an executive for Scientology's Celebrity Center.  She sat down with me recently to do an interview for my feature film, Knowledge Report.  In this short clip from our chat, she tells us how Scientology management would target celebrities for recruitment and threaten the CC execs if they did not bring in a certain star by the end of the day.    Read more