Lawrence Wright has been on a book tour promoting his new expose of Scientology, Going Clear.  I had a chance to see him interviewed by Kim Masters at a book event in L.A. last week.  It was a great night.  Lawrence had a very receptive audience who were amazed to hear stories about the Sea Org, disconnection, Free Loader debts and the blind eye given to Scientology's abuses by their Hollywood spokespeople.  One of his strongest moments was when he said Cruise and Travolta had a moral responsibility to reform Scientology.
Recordings weren't allowed at the event  but when the book first came out Kim had interviewed Lawrence for public radio.  The full unedited radio interview can be heard here.  Of course Tony Ortega had the most extensive coverage at The Underground Bunker.
After the book event Tory and I had a chance to speak with both Lawrence and Kim Masters.  Tory has been a key source for both of these journalists and was asked to stand up and be acknowledged during the presentation.  I just basked in her glory.
I've been reading Kate Bornstein's new book and I highly recommend it.  It is tremendously entertaining and often laugh out loud funny.   Her transgender journey from Al Borstein to Kate Bornstein is fascinating enough but the trip detours through Scientology and the Sea Org and gives us a unique perspective of what it was like to be on the High Seas with L. Ron Hubbard.  Tony Ortega did a cover story on Kate back in May for the Village Voice.
There have also been quite a few books published recently by former church members.Nancy Many, in My Billion Year Contract (2009), wrote about the mental anguish she experienced after splitting away from the church she had served for decades. In Abuse at the Top (2010), former high-ranking church executive Amy Scobee wrote that she'd been raped as a teenager by a senior executive, but the crime had been covered up. Jefferson Hawkins had one of the most unique careers in Scientology—he marketed church founder L. Ron Hubbard's essential text, Dianetics, as the church experienced its greatest expansion in the 1980s. His account of becoming the man who sold Scientology to the world, Counterfeit Dreams (2010), is a fascinating tale. And perhaps the most dramatic of the bunch, Marc Headley's escape narrative, Blown for Good (2009), turns his years working at Scientology's secretive desert international headquarters in California into a cinematic yarn.

I've read them all, interviewed the authors, and talked to many other former members about their lives in the church as I've covered Scientology closely on the Voice's news blog.

And that's why I can say with some confidence that none of these recent narratives captures and conveys the hardcore Scientology experience quite like Bornstein's book.

Kate describes, perhaps better than anyone has before, what it was like to become a dedicated Sea Org member during Scientology's more freewheeling heyday.

Al Bornstein joined Scientology in 1970, sailed the ship Apollo with L. Ron Hubbard in 1971 and 1972, and was driven out and declared a "suppressive person"—Scientology's version of excommunication—in 1982. By then, his wife, Molly, whom he had met in the church, had left him and taken their daughter, Jessica, with her. Molly, Jessica, and Jessica's son and daughter are all still members of Scientology and are required by the church's policy to have no contact with any "SP," including Bornstein.

And that's why Kate has never met her own grandchildren.

In the early chapters of the book, as Kate describes growing up as Al in Interlaken, New Jersey, and trying to live up to the masculine expectations of her father, Paul Bornstein, she gradually introduces concepts about Scientology and makes Hubbard a sort of parallel figure to Paul who is lurking in the background (both manly, pudgy father figures).

Kate's relationship to both was consuming and complex. Dad, for example, wanted a sports-minded, skirt-chasing son and was alarmed enough about young Al's virginity that he paid a prostitute to do the honors. (Al balked and ended up talking to the girl instead.)

In college, Al fell hard for JoBeth Williams, but he slept around a lot ("I fell in love with every woman I had sex with") and was also cruising guys so that he could feel like a girl. Having discovered tranny porn, Al increasingly nurtured his desire to look feminine and feel pretty.

By the time Al stumbled upon Scientology—at a mission in Denver following a soul-searching mountain-climbing excursion that almost ended in disaster—he'd been questioning his own ideas about men, women, boys, and girls for years.

At the Denver mission, he met a woman named Molly who started to help him understand the basic concepts of the religion: L. Ron Hubbard had discovered that we are immortal beings called thetans and that we have lived countless times before in other bodies—male and female—spanning a past that is trillions of years old. Our minds are cluttered with obscuring material—the result of past traumas—and only through Hubbard's mind-clearing process called "auditing" could the thetan begin to see its true situation.

It was a lot to absorb, but Al was struck hard by one thing in particular about Hubbard's scientific-sounding ideas.

"Thetans have no gender. Can you imagine a more appealing theology for someone like me?" Kate asks.
Read Tony Ortega's full story and then grab yourself a copy of Kate's book.
INSTANT UPDATE:
Almost immediately after posting this, I saw over at Tony Ortega's blog that Kate is battling lung cancer.  She has an update on her condition over at her blog and, as far as cancer news goes, this seems to be something the doctor's think they can handle.  Kate's partner is making a difference in the fight, too.
The wonderful news is that the docs found it by accident, and the tumor (singular) is very very early in it's development. The cancer is deeply embedded in the upper lobe of my right lung. That means that all the doctors have to do is take out the upper lobe of my right lung (Your left lung has two lobes, your right lung has three. Did you know that? I didn't, not before this.) Assuming they're right, I won't be needing any chemo or radiation. They'll just take out the chunk of lung that has the tumor, along with the lymph nodes that are hooked up to my right lung, et voila! Healthy Auntie. And the funnest part of this news? The surgeon is gonna use ROBOTS to do the surgery!! How cool is that?

I've been through batteries of tests over the last couple of weeks. They show that my lungs are super strong, and my heart's in great shape. So, I've got a green light for surgery. The date is set for October 25th—with 3 to 5 days recovery in the hospital afterwards. Given that my immune system is already compromised by my CLL (chronic lymphatic leukemia), it'll most likely be the full five days, and I'll be out in time for Halloween! Then, it'll be another couple of weeks recovering at home, and I'll be up and around and back to pro wrestling. I've always wanted to give pro wrestling a try.
Read her full health report over at her blog.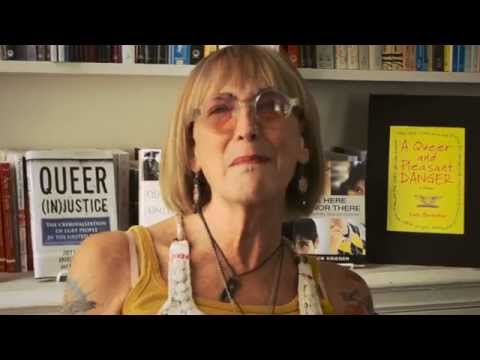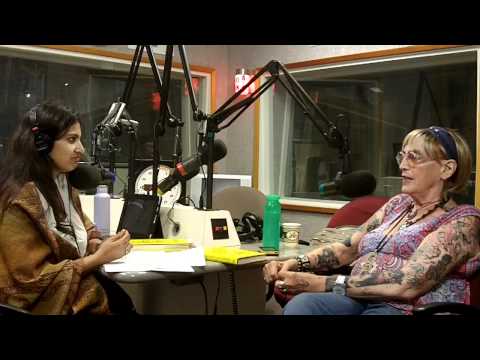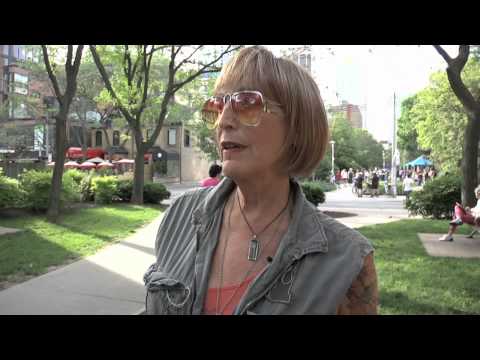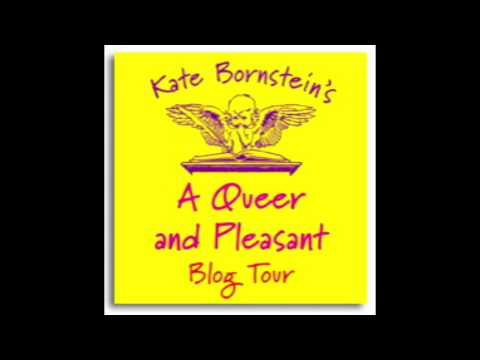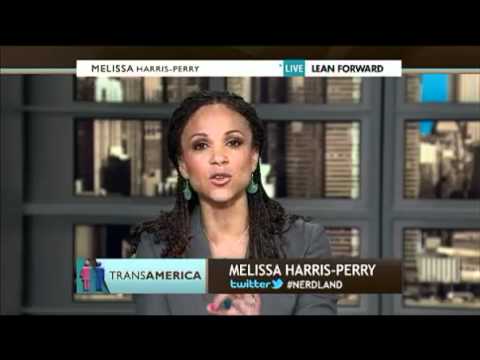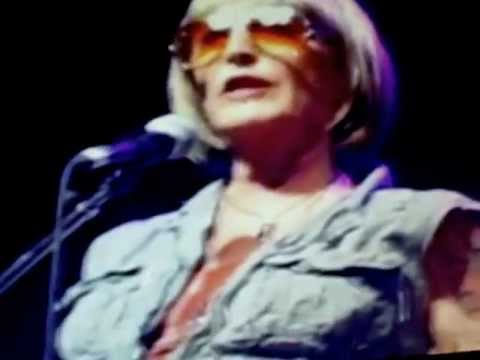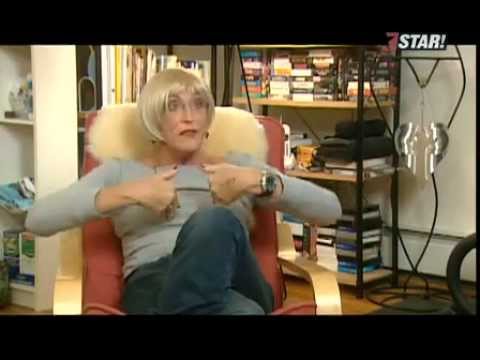 There have been some incredible books released on Scientology in the last few years but this one looks like it has the most potential to reveal new insights into the current leadership of the organization while stirring up massive media interest.  The niece of David Miscavige, Jenna Miscavige Hill, will be sharing her experiences inside Scientology and the Sea Org and drawing great attention to the practice of Disconnection.  The Daily Mail has some details:
Jenna Miscavige Hill, 28, daughter of David's older brother Ron, has been a frequent critic of the Church of Scientology since publicly breaking with it in 2005.

In 'Beyond Belief: My Secret Life inside Scientology and My Harrowing Escape', she will reveal 'strange and disturbing' details about growing up in the church and will provide a firsthand account of Scientology's 'upper ranks', its publishers William Morrow say.

In 2000, when she was 16 years old, Ms Miscavige's parents left Scientology, disillusioned with its practices.

In the five years that followed, she has claimed that – because of the church's policy of 'disconnection' with relatives and friends who do not support the cult – all letters between them were intercepted and she was not allowed to answer the telephone for over a year.

'If you flunked your uniform inspection, sometimes if you were late . . . you would be dumped with a five-gallon bucket of ice water,' she told investigative journalist Philip Recchia in 2008.

'We were also required to write down all transgressions . . . similar to a sin in the Catholic religion.

'After writing them all down, we would receive a meter check on the Electropsychometer to make sure we weren't hiding anything, and you would have to keep writing until you came up clean. This is from the age of 5 until I was 12.'
Read the full Daily Mail article here, and visit the site Jenna put together with Astra Woodcraft and Kendra Wiseman for Ex-Scientology Kids.
Janet Reitman talked about her new book Inside Scientology during a one hour question and answer session on the Washington Post website.  You can read the full interview here.
She also appeared recently on this BlogTalk radio show which includes phone calls from people like Tory Christman. Read more
Janet Reitman's new book about Scientology has been garnering strong reviews.  Tony Ortega at the Village Voice was the first to write of its virtues:
Reitman's book delivers all it promises, and it promises a lot.

"It has been my goal to write the first objective modern history of the Church of Scientology," Reitman proclaims in her introduction. "It is the goal of Inside Scientology to translate [L. Ron Hubbard's arcane] language and separate myth from fact."

That's a big project. And by the end of its 369 pages, you should be convinced that Reitman has not only made good on her goals, but has put together the most masterfully written, narratively rewarding, and thorough yarn about L. Ron Hubbard, David Miscavige, and Scientology and its strange past, present, and possible future.

Having said that, this longtime Scientology-watcher must admit to some early misgivings with Ms. Reitman's hefty book. Just a few pages after promising to deliver so much, on page 3 of the advance copy Reitman got the year of L. Ron Hubbard's death wrong. (I was promised a final copy of the book, and chances are this error will be fixed.) And in the ensuing pages of Hubbard's early history, there were several glaring omissions that had me worried about her approach. How, I wondered, do you mention Hubbard's college career without pointing out that the self-proclaimed "nuclear physicist" had failed the only class in nuclear physics that he attempted? How also do you spend several pages recounting the infamous occult collaboration between Hubbard and Cal Tech rocket scientist Jack Parsons and leave out the best part, their kinky attempt to create a "moonchild?"

Gradually, however, it became clear that what Reitman had chosen to put in her book was building to the best overall narrative about Hubbard and his creation since such early pioneers as Russell Miller (Barefaced Messiah) and, in particular, Jon Atack's masterful account of the church's early years, A Piece of Blue Sky. Both books, especially Atack's, are not easy to find. Reitman's will be in bookstores all over the country.

That should present a serious problem for Scientology's current dictator, David Miscavige. He does not come off well in this book at all.

If Hubbard's final years turned him into a pathetic, secretive, paranoid germophobe who resembled an end-stage Howard Hughes, the science fiction writer was at least worldly enough to know how to bend his own rules rather than alienate loyal followers. Miscavige, on the other hand, comes off as a case of arrested development who is so dictatorial and unwavering, he's scared off legions of followers in what Reitman calls a "mass exodus."

Along the way, Reitman revisits many of the familiar milestones of Scientology's history, but has done such a good job with original research and interviewing eyewitnesses from every era of the organization's development that she can weave a page-turning narrative no matter how arcane the material.

Using the personal stories of recent defectors such as Jeff Hawkins, Marc Headley and his wife Claire — all familiar to Voice readers — and many others, older periods of the church's evolution are made new and exciting. Hawkins, for example. provides the personal touch that helps explain how Hubbard moved the central hub of his creation from a large manor in England to a ship that plied the Mediterranean and the Caribbean, and finally ended up taking over a town in Florida.

For me, the book really kicked into high gear with Reitman's thorough and gripping tale about how David Miscavige emerged as a gung-ho young member of the Sea Org and then engineered his way to the highest levels of the church, ultimately toppling Pat Broeker as Hubbard's assumed successor after Hubbard's death in 1986. I've never seen this history told so well and with such authority.
Read Tony's full review and his followup interview with Janet Reitman.  He's also been posting almost daily stories on Scientology at his Running Scared blog.  Tons of great info I haven't had a chance to mention yet here on XENU TV.  Check out all his full coverage.
Now Kim Christensen praises the book for the Tribune Newspapers:
That Scientology has endured for six decades, attracting generations of devotees despite a legacy of secrecy and widespread allegations of intimidation and abuse of its own members, is in itself remarkable. Then again, as Janet Reitman demonstrates in "Inside Scientology: The Story of America's Most Secretive Religion," the church has always found a way, through a "combination of flexibility and mystery" to morph with the times: In its early days in Los Angeles, it reached out to free spirits and hippies, later to celebrities and, more recently, to African Americans and legislators.

Reitman's book, which grew out of an article the Rolling Stone contributing editor wrote in 2006, is a well-researched and compelling read, especially for those who start with little knowledge about Scientology, Hubbard or his successor, David Miscavige. While it lacks blockbuster revelations, it mostly delivers on Reitman's promise of an "objective modern history" of the church.

Intertwined with the church's history is that of Miscavige, who spent his teenage years as one of Hubbard's cadre of young aides. He was 25 when he assumed control in 1986, when "LRH" died as a paranoid recluse on a ranch in Creston, Calif., under investigation by the IRS. Miscavige went on to be instrumental in ending "the war" with the IRS and securing the tax-exempt status that deemed Scientology a church.

Sometimes called "the pope of Scientology," Miscavige in the book lives up to previous reports depicting him as a small but intimidating leader, an occasionally unhinged little tyrant alleged to have frequently whomped his top execs. He is said to live much higher on the hog than anyone else, including the elite "Sea Org" members posted to Scientology's international headquarters near Hemet. Even his beagles, Jelly and Safi, who wore "tiny blue sweaters with commander's bars," fare better than people who have signed billion-year contracts with the church: "Miscavige was known to make his staffers salute the dogs, who held ranks higher than those of many people on the base."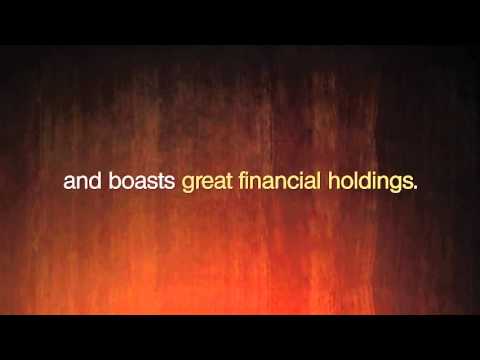 Jeff Hawkins returned to The Edge in July of 2010 to discuss his book "Counterfeit Dreams."  He talks about the abuses people suffer at the hands of David Miscavige, the Super Power building fraud and so much more.
You can hear his earlier appearance on The Edge here.
Jeff Hawkins has a new book out and according to Tony Ortega at the Village Voice, it is a doozy.
Last year's killer I-escaped-from-Scientology narrative was put out by Marc Headley. His Blown for Good made for a gripping read, about a low-level grunt who spent years at Scientology's secret HQ in the California desert until he finally made a mad dash for freedom.

This year, we can report that Headley's book has been equaled. In Counterfeit Dreams, ex-Scientologist Jefferson Hawkins not only provides his own dramatic tale of getting sucked into and ultimately escaping from Scientology, but Hawkins was no low-level scrub.

He, maybe more than any other single person, may be the reason Scientology ever became as popular as it did, with L. Ron Hubbard's Dianetics setting sales records in the 1980s.

It was Hawkins and his ideas for television ads (the "volcano" TV spot, for example) that propelled Dianetics to meteoric heights, leading many to wonder if Scientologists themselves weren't just buying up the books by the truckload to make sure it topped the New York Times Bestsellers List.

But that wasn't the case, Hawkins tells the Voice:

"Yes, the 'boom' in the late 1980s was driven by the book sales, and those were real sales, caused by TV advertising, good book distribution and an aggressive PR machine. They tried to get me to organize Scientologists to go out and buy books to artificially jack up the sales (as they did when Battlefield Earth was released) but I refused to play that game. After we had been running an aggressive advertising and PR campaign for about 4 years, we had built it up to between 10,000 and 30,000 books being sold weekly through US bookstores – something that would have been impossible by 'getting Scientologists to buy copies.'"

Hawkins' impressive book takes a reader through his introduction to Scientology in 1967 to his defection in 2003. Along the way, he became the marketing genius that helped Scientology grow to unprecedented heights — only to watch it go into serious decline under David Miscavige, the Scientology leader who took over after Hubbard's death in 1986.

Like others who have come forward, Hawkins details the physical abuse he witnessed at the hands of Miscavige, the orders that were impossible to fulfill, the constant threats of punishment, and the hopelessness that Scientologists feel when they are forcibly separated from family but feel that they can't under any circumstance, leave the organization.
Read the full Village Voice review here.  And get your copy of Counterfeit Dreams today.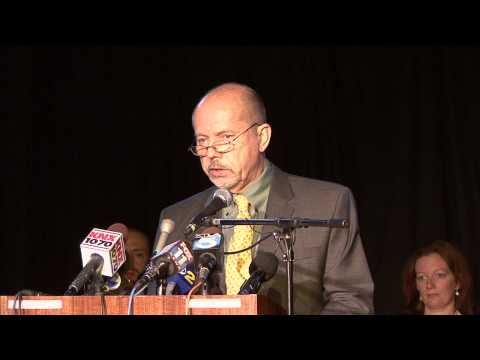 Amy Scobee has written an excellent book I highly recommend called "Abuse at the Top," in which she details her time inside Scientology and what it is like working for its diminutive  tyrant of a leader, David Miscavige.  She talks about some of her experiences in this broadcast.
Original Broadcast Date: April 26, 2010
Inside Scientology, superstar Tom Cruise is regarded as its most dedicated follower. The mystery is why he never joined its most elite unit.
Now, a former top-ranking defector who was just a teenager when recruited into Scientology says she knows why.
Amy Scobee claims she knows the truth about how the cult controls celebrities, the way it handled Tom Cruise's marriage to Nicole Kidman and tells eyewitness accounts of what happens when its leader loses it.
She began life and work in the organisation's elite unit, called the Sea Org. It was there she met some of their brightest stars and learned some of their darkest secrets.
During her three decades inside Amy managed the Scientology celebrity centre and rubbed shoulders with A-list converts.
Tom Cruise
Amy claims that Tom Cruise wanted to join the Sea Org but was not eligible.
"I was talking to Shelley and she was telling me about how dedicated Tom Cruise is to Scientology, and she was really pumped about the fact that he was so dedicated," Amy said.
The 'Shelley' she refers is Shelley Miscavige, the wife of Scientology's leader David Miscavige, who is best friends with Tom Cruise.
"He said he would join the Sea Organisation, which is where you sign for a billion years and it's a living, working situation; that he would do that but he's unqualified because of his previous drug history," Amy said.
"She told me what drugs he took, which I won't get into, but she did tell me that (these) drugs disqualify him for the Sea Organisation. There are specific drugs that make it an 'out qualification' that you cannot join," Amy said.
The most respected and dedicated Scientologists, like Amy, are expected, even required, to join the Sea Org. Tom Cruise did not join.
"He's not qualified to join the Sea Organisation, but otherwise he'd be here in a heartbeat," Amy said.
"Because he (Tom Cruise) took those drugs he's no longer qualified. He's not qualified to join the Sea Organisation."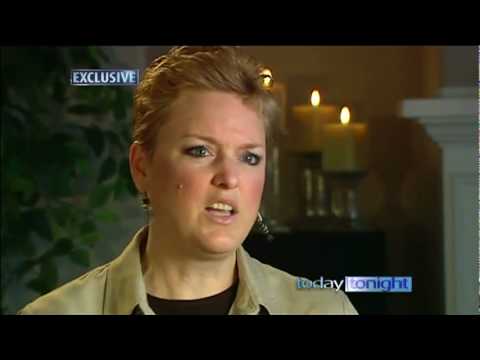 Nancy returned to the D.C. based morning drive radio show for a full hour of chat about her experiences in Scientology.  Read more about her life inside Scientology in her new book, My Billion Year Contract. Read more
A poster named Clerical Whispers posted a lengthy and detailed report about the Italian publication of a new book from Maria Pia Gardini.
Daughters of St. Paul in Italy are taking a courageous stand against the Church of Scientology.

Their publishing house recently issued the second of two books by Italian Catholic Maria Pia Gardini, who is a former Scientologist.

The publishing house has just published a second book by her exposing abuses within the Church of Scientology.

The Church of Scientology in Italy has announced it has instigated legal proceedings for libel against Gardini and those who have assisted her.

In bringing this lawsuit the Church of Scientology and its leader David Miscavige risk the enmity of millions of Catholics around the world, particularly since the organization forces all women, both married and unmarried, working for their elite Sea Org management organization to abort their unborn children.

In 2007 The Daughters of St. Paul's publishing house Edizioni Paoline (Paoline Publications) published I miei anni in Scientology (My Years in Scientology) and in the first week of December 2009 released Il coraggio di parlare – storie di fuoriusciti da Scientology (The Courage To Speak Out – Stories of Ex-Scientologists),

The books have been widely reviewed in Italy. Numerous Italian-language reviews with the links to pdf files may be found at the links to the two books cited above.

Both books are co-authored by Italian Catholic journalist Alberto Laggia and Italian Catholic Maria Pia Gardini. Gardini is a former adherent of Scientology and member of its Sea Org elite, who run everything in Scientology and its front groups under the leadership of David Miscavige. She returned to full practice of Catholicism after leaving.

My Years In Scientology recounts Gardini's own experiences. The Courage To Speak Out contains the stories of fourteen ex-Scientologists including three from the US.

Both books are replete with accounts of horrendous abuses, including Maria Pia Gardini's having been defrauded of over a million dollars.

In September the National Church of Scientology in Italy sent a formal warning (Atto di diffida, approximately equivalent to a Cease and Desist letter) to Paoline saying that it had engaged in libelous attacks. The warning was signed by a lawyer for Scientology and the head of Scientology in Italy and was also sent to Maria Pia Gardini.

Laggia has written frequently on cults and Scientology for La Famiglia Cristiana (The Christian Family), a weekly magazine produced by the Daughters of St. Paul. It is widely read by Italian Catholics. More than one million copies are distributed every Sunday to parishes and churches throughout Italy.
Scientology says they have instructed their attorneys to sue Maria Pia Gardini for libel.  Read all about it at Why We Protest.