Nancy returned to the D.C. based morning drive radio show for a full hour of chat about her experiences in Scientology.  Read more about her life inside Scientology in her new book, My Billion Year Contract. Read more
Nancy did a D.C. area radio show while I was off on vacation.  Here is her appearance on Rude Awakenings to promote her new book, My Billion Year Contract. Read more
Nancy Many appeared on a KNOP radio show today from Washington state to promote her new book, My Billion Year Contract.  She talks about her experiences in Scientology as an aide to L. Ron Hubbard,  being sent to the RPF by Hubbard where she was locked in the garage of the Fort Harrison Hotel in Clearwater when she was five months pregnant, escaping from Scientology with her husband, disconnection and much more.
Nancy Many talks about her new book, "My Billion Year Contract."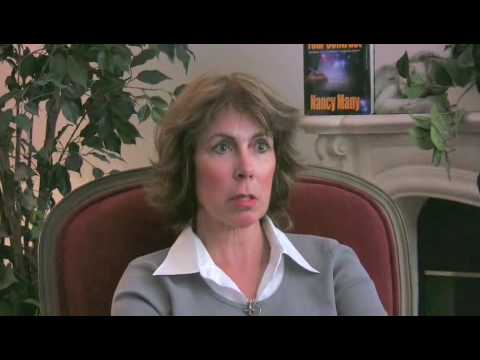 Nancy Many's new book is available for purchase.
Nancy Many was a college student in Boston when she frst wandered into a Scientology offce. That was the beginning of the end of independence and freedom, as she knew it. After 27 years of service at all levels of Scientology's Sea Organization, Nancy left the group, and now works to help others who have been victimized, and to expose the abuse and crimes of her former group. Nancy lives in Los Angeles with her family.