I took a break from editing in the past couple weeks to head up to L.A. and do a couple more interviews for my new documentary, Knowledge Report.  Tory Christman has been my friend since she left Scientology.  She sat down with me to talk about her experiences both inside the organization and what actions they have taken against her since she publicly departed.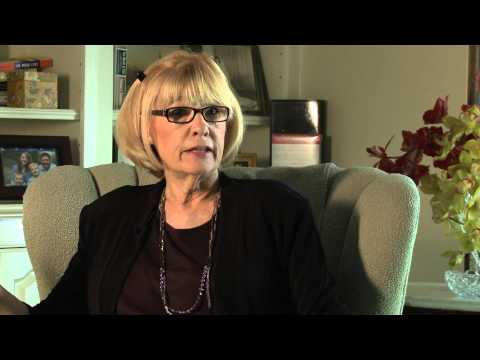 And Jason Beghe made a big splash on the net four years ago when we sat down to do his first interview about Scientology.  We felt it was about time to update his story both for the film and for another revealing long form interview for the net.  Here's a teaser of what's in store: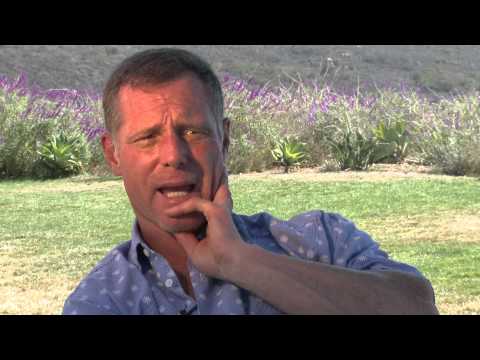 By the way, the latest fundraising campaign for my film ends in a little more than a day.  If you'd like to contribute or just spread the word, click here.
A big thanks to everyone who who helped us reach our $7000 goal for this campaign.   Your contributions and your support are making this film possible.   I'll be flying off shortly for some major interviews for the film and you'll be seeing some new clips very soon.
Recently, I spent time in L.A. and Hemet shooting some footage for the film.  While at Gold I hand delivered a letter for David Miscavige, inviting him once again to do an interview for the film.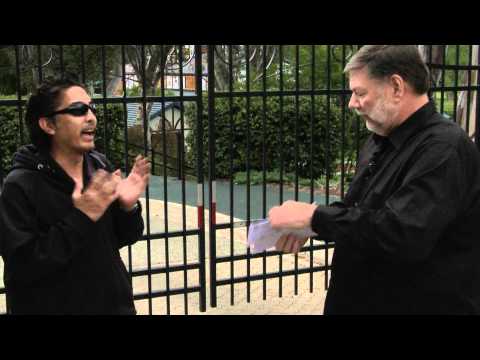 Here's a copy of the letter:
I spoke with Tory about my adventures a few hours after the visit to Gold.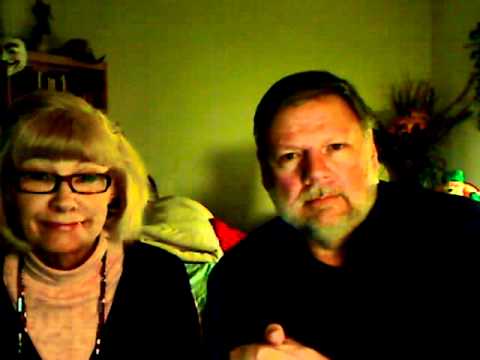 UPDATE:
The Anti-Marty team has posted a lengthier attack on me which you are welcome to peruse at your leisure.  That's one of the key differences between us.  I will actually link to their attacks on me and let you look at both sides.  No where on their attack page will you you find a link back to me or my movie, Knowledge Report.   This is one of my favorite sections:
Like most suppressives and bullies, Bunker can dish it out but can't take it. If people attempt to exercise their free speech rights by speaking out against Bunker, he quickly acts the innocent victim, whining "look what they are doing to me." But of course he never bothered to look at the hatred he has been spreading against Scientologists. Like most bullies, he wants his victims' hands tied behind their backs while he punches them.
I find it amusing that an organization led by David Miscavige is accusing someone else of being a slap-happy bully.
ORIGINAL POST:
Hooray!  It has been years since I last had a Dead Agent page about me on Religious Freedom Watch but tonight I discovered that an Anti-Marty blog has a very amusing write up about me.  I've stopped the chuckling long enough to share the page with you.
Mark Bunker has spent decades trying to make a living out of the destroy-Scientology business. Unable to make a living otherwise, he has taken money from anyone who would patronize his camera and slander for the purposes of mocking LRH and Scientology. Bunker is, and always has been, for sale — literally – he's been paid for years to attack the Church. He has specialized in attacking LRH and ridiculing the Scientology scriptures, going so far as to publish any copies of upper level materials he could get on the Internet. His personal attacks on LRH and attempts to degrade him in any way possible have been his trademark.

When Anonymous began committing criminal acts against Scientology and Scientologists (Bunker and his cohorts were involved in a theft of Scientology property which, was posted on the Internet to solicit Anonymous attacks against Scientology), Bunker immediately befriended those he could locate and persuaded many of them to donate money to him to help him in his quest to destroy Scientology.

A few months ago Bunker started asking Marty Rathbun's cult following to donate money to him so that he could help "save" Scientology. Why the about-face? Suddenly, because it seemed to make financial sense, he had "no disagreements with Scientology scriptures at all," and only wanted to see them "properly" applied. Bunker has negotiable morality, and guarantees to service the highest bidder. The clue to this man is in his name – Bunk. Scratch his back and he'll scratch yours, but for money.
I'm especially amused that they used a picture I took of myself looking extra goofy.  I have tons of those, boys.   You've inspired me to put together a fake teaser poster for Knowledge Report.
I just returned from a West Coast trip in which I interviewed a number of people for my film Knowledge Report.  Lori Hodgson was one of those who spoke to me on camera about the pain of losing her two children to Scientology's policy of Disconnection.  This morning the Village Voice has a story about how Lori's son was injured in a motorcycle crash and she was barred from seeing him in the hospital where he had been rushed to the ER.
While Hodgson was driving to the hospital, her phone received a voice mail, which she played back for the Voice. It was a frantic-sounding Jenn Maynard:

"Lori, please don't go to the hospital. They are freaking out on me right now. I told them, I did not contact you, but they are freaking out. They said they know that you're on the way, I guess? I don't know why you're not answering right now."

Hodgson says that Maynard told her that Jessica later texted her that her father, Jim Leake, was "furious" that Maynard had made the Facebook post so that Lori was able to find out that her son had sustained life-threatening injuries.

Maynard declined to speak with the Voice.

When Hodgson arrived at the hospital, she was told that she would not be able to see her son, and would not even be able to get any information on his condition.

When she asked if a nurse would ask Jeremy personally if he would see her, she was told "Your son does not want to see you."

"Can you at least give me his status?" Hodgson says she asked. "I was told, 'No, your son is 18, and by the privacy laws we're not allowed to give out any information.'
Be sure to read Tony Ortega's full story.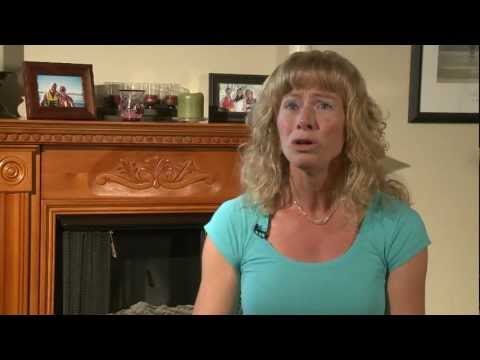 We're halfway to the finish of this latest fundraising campaign for Knowledge Report.  One month to go to raise another $5000 to put toward travel expenses to capture more stories like Lori's.  Please donate what you can and spread the word.
I had the great pleasure of interviewing actor Michael Fairman and his wife Joy last weekend.  Michael has a lengthy career in front of the camera and is one of those actors you recognize immediately from countless productions.  He also appeared in a number of training and promotional films for Scientology.  When Paul Haggis announced he was leaving Scientology a while back, it spurred Michael into looking for more info on the web about the group he had been in for decades.  Already fed up with the constant regging and other outpoints he had seen first hand, suddenly he discovered the wide range of abuses former members had been reporting.  He publicly departed Scientology earlier this year in a letter published on Marty Rathbun's blog.
In this brief excerpt from our interview, Michael talks about the attacks Scientology has made against Independent Scientologists and other whistleblowers.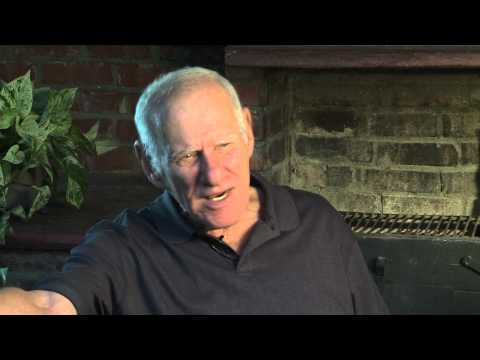 In this clip, you can see a fair use excerpt of one of the ads he made for Scientology.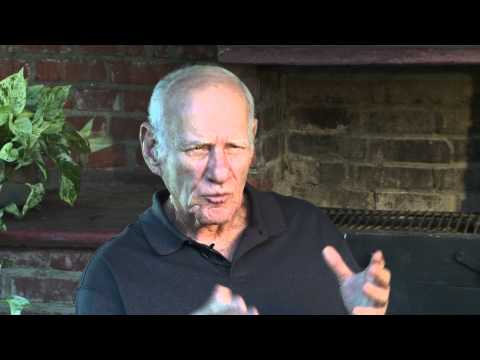 Michael has also been interviewed by Tony Ortega for the Village Voice.
Karen Pressley was an executive for Scientology's Celebrity Center.  She sat down with me recently to do an interview for my feature film, Knowledge Report.  In this short clip from our chat, she tells us how Scientology management would target celebrities for recruitment and threaten the CC execs if they did not bring in a certain star by the end of the day.    Read more
I always enjoy seeing fake trailers for movies made by fans.  They often do a better job than the studio releasing the film.  I just never thought I'd see one for my film.  Here's an unofficial teaser for Knowledge Report done by YouTuber MrAgent075. Read more
Last week I finished a nearly month and a half road trip around the U.S. in which I interviewed about 20 people for my new movie, Knowledge Report.  My last stop was Clearwater, Florida where I visited with Mike Rinder and Christie Collbran.  Both agreed to be part of the project.  I spoke to Christie about the pain of disconnection and will have a clip up from that interview soon but first, here is a clip from my two hour talk with Mike.   He talks here about the use of PI's by Scientology and explains how the PI's report directly to OSA.  He specifically talks about David Lebow who he sarcastically refers to here as "Leblow."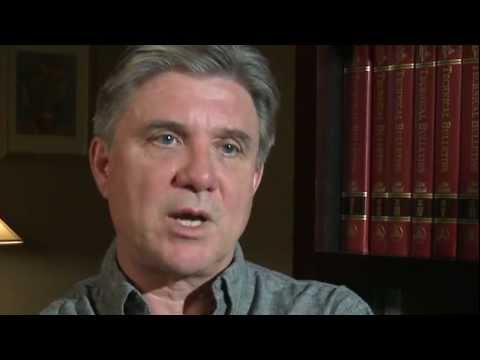 As with all the interviews, once the film is completed and released, I'll put the full interviews online.  If you can, please contribute to the project over at IndieGoGo.  There's two weeks left in this latest fund drive.  Your contributions will make it possible for me to attend the cult conference in Australia where Senator Xenophon has agreed to do an interview for the film.   Please spread the word and help me give the film a global reach.  Thanks.
I have been traveling around the U.S. interviewing people for my new film about Scientology and wanted to share some of the recent footage made possible by contributors like you.  It has been enormously exciting to meet and interview people like Paulette Cooper, Hana Whitfield, Amy Scobee and all the others you see in this brief video.  That's the tip of the iceberg.  There's much more to come as filming continues.
Tony Ortega had some nice things to say about the film a couple days ago over at the Village Voice.  I thank him for the kind words and for spreading the word about the project.
Here are a few more recent clips from my interviews: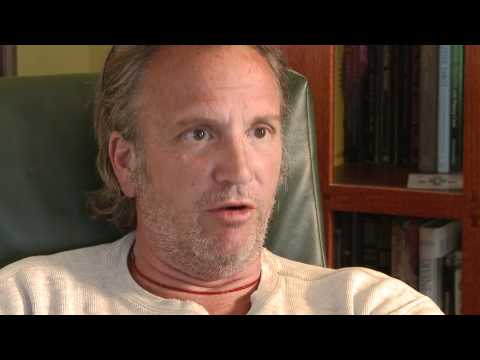 Journalist Mark Ebner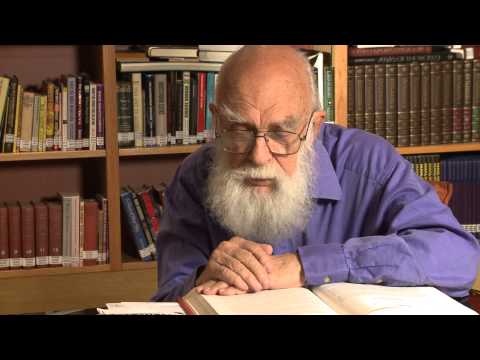 James Randi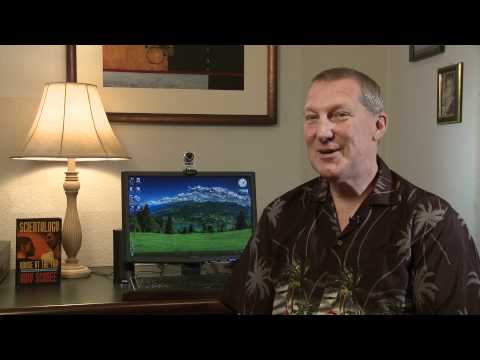 Mat Pesch
If you'd like to help fund the film, click here and contribute what you can.  Please spread the word.  Thanks.
I made it.  I am now officially part of Scientology's "Enemies list."  At least according to Tony Ortega at the Village Voice who let me know that Marty Rathbun had posted another leaked internal Scientology document.  This one is a list of people that Scientology definitely doesn't want to come to any big Ideal Org opening.  Well, now I'll have to try harder to be there.
I attended an open house a while back at the Tampa Ideal Org.  Look forward to some footage of my visit winding up in my movie Knowledge Report.
Speaking of which, here's a new video showing a few of the people who are part of the film.  There are many more to come.  In this video, you can see some of the people Scientology absolutely wants to ban form their events, and perhaps dispose of quiety and without sorrow,
More video soon as my journey's continue.  If you can, please contribute to the production of the film because there is a lot of traveling still to be done.
Thanks!