There have been some incredible books released on Scientology in the last few years but this one looks like it has the most potential to reveal new insights into the current leadership of the organization while stirring up massive media interest.  The niece of David Miscavige, Jenna Miscavige Hill, will be sharing her experiences inside Scientology and the Sea Org and drawing great attention to the practice of Disconnection.  The Daily Mail has some details:
Jenna Miscavige Hill, 28, daughter of David's older brother Ron, has been a frequent critic of the Church of Scientology since publicly breaking with it in 2005.

In 'Beyond Belief: My Secret Life inside Scientology and My Harrowing Escape', she will reveal 'strange and disturbing' details about growing up in the church and will provide a firsthand account of Scientology's 'upper ranks', its publishers William Morrow say.

In 2000, when she was 16 years old, Ms Miscavige's parents left Scientology, disillusioned with its practices.

In the five years that followed, she has claimed that – because of the church's policy of 'disconnection' with relatives and friends who do not support the cult – all letters between them were intercepted and she was not allowed to answer the telephone for over a year.

'If you flunked your uniform inspection, sometimes if you were late . . . you would be dumped with a five-gallon bucket of ice water,' she told investigative journalist Philip Recchia in 2008.

'We were also required to write down all transgressions . . . similar to a sin in the Catholic religion.

'After writing them all down, we would receive a meter check on the Electropsychometer to make sure we weren't hiding anything, and you would have to keep writing until you came up clean. This is from the age of 5 until I was 12.'
Read the full Daily Mail article here, and visit the site Jenna put together with Astra Woodcraft and Kendra Wiseman for Ex-Scientology Kids.
Jeff Hawkins has a new book out and according to Tony Ortega at the Village Voice, it is a doozy.
Last year's killer I-escaped-from-Scientology narrative was put out by Marc Headley. His Blown for Good made for a gripping read, about a low-level grunt who spent years at Scientology's secret HQ in the California desert until he finally made a mad dash for freedom.

This year, we can report that Headley's book has been equaled. In Counterfeit Dreams, ex-Scientologist Jefferson Hawkins not only provides his own dramatic tale of getting sucked into and ultimately escaping from Scientology, but Hawkins was no low-level scrub.

He, maybe more than any other single person, may be the reason Scientology ever became as popular as it did, with L. Ron Hubbard's Dianetics setting sales records in the 1980s.

It was Hawkins and his ideas for television ads (the "volcano" TV spot, for example) that propelled Dianetics to meteoric heights, leading many to wonder if Scientologists themselves weren't just buying up the books by the truckload to make sure it topped the New York Times Bestsellers List.

But that wasn't the case, Hawkins tells the Voice:

"Yes, the 'boom' in the late 1980s was driven by the book sales, and those were real sales, caused by TV advertising, good book distribution and an aggressive PR machine. They tried to get me to organize Scientologists to go out and buy books to artificially jack up the sales (as they did when Battlefield Earth was released) but I refused to play that game. After we had been running an aggressive advertising and PR campaign for about 4 years, we had built it up to between 10,000 and 30,000 books being sold weekly through US bookstores – something that would have been impossible by 'getting Scientologists to buy copies.'"

Hawkins' impressive book takes a reader through his introduction to Scientology in 1967 to his defection in 2003. Along the way, he became the marketing genius that helped Scientology grow to unprecedented heights — only to watch it go into serious decline under David Miscavige, the Scientology leader who took over after Hubbard's death in 1986.

Like others who have come forward, Hawkins details the physical abuse he witnessed at the hands of Miscavige, the orders that were impossible to fulfill, the constant threats of punishment, and the hopelessness that Scientologists feel when they are forcibly separated from family but feel that they can't under any circumstance, leave the organization.
Read the full Village Voice review here.  And get your copy of Counterfeit Dreams today.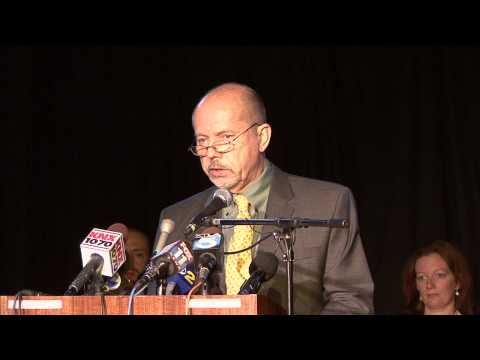 I talk about the release of the new Andrew Morton book, "Tom Cruise: An Unauthorized Biography."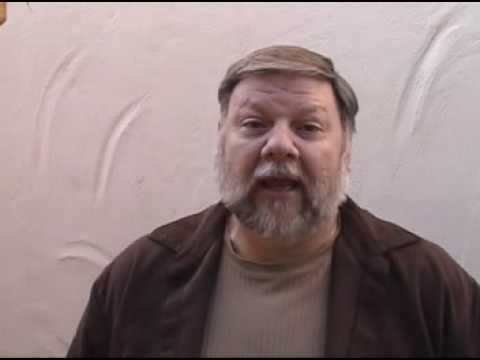 I did this video right after my original YouTube channel was canceled because of a copyright claim by Viacom Studios over a Colbert Report clip.  I started a second channel with no copyrighted material, which is why I say I am "rising from the ashes like a Phoenix" at the open of the video.
Later that summer, both my channels were deleted and after a six week long struggle in which thousands of people contacted YouTube and Viacom, I was allowed back on YouTube again.
Andrew Morton discusses his new biography of Cruise and the the influence of Scientology on his life.
http://video.google.com/videoplay?docid=-2727523375300861781
http://video.google.com/videoplay?docid=851050804372460327
Andrew Morton answers viewer emails about his new biography of Cruise and the the influence of Scientology on his life.
http://video.google.com/videoplay?docid=2062487522575253436
Andrew Morton's shocking new biography of Tom Cruise features many revelations involving Cruise's involvement with the Church of Scientology.
http://video.google.com/videoplay?docid=-8288375619924961610