During the Tom Cruise/Katie Holmes Divorce-apalooza week, I appeared on a number of Canadian radio shows.  For some reason, the cry came out from Canadians to get a wise and bearded perspective on the whole Scientology issue.  In 24 hours I had done several shows including the Scott Sloan show and these two broadcasts in which I had to pack in a lot of info in just a few minutes.
If you'd like to have me on as a guest on your show, send me an email to markbunker@gmail.com.
I have been very busy this past week talking to reporters about the Tom Cruise/Katie Holmes divorce. I've tried to tamp down the crazy rumors about Suri being kidnapped and sent to the Sea Org and instead concentrated on the real crazy stories going on in Scientology. I did three radio shows within 24 hours for Canadian stations but I didn't get any of them recorded. They seem to be lost to the wind. However, this morning I appeared on Cincinnati station WLW for a segment with host Scott Sloan. It was a brief piece but I tried to cram in as much as I could in my 15 minutes.
Update: July 8th, 2012
The press is speculating wildly about Scientology being at the core of why Tom and Katie split.  No one really knows for sure except those closest to the couple.  However, unnamed sources supposedly close to Katie say that is the case.  A CBS reporter talks about that and the warnings former members of Scientology are giving to Katie:

Meanwhile, Tony Ortega has been looking at Scientology's tech for saving a crumbling marriage and not surprisingly it all has to do with the Scientologist pulling it in.
In 1980, Hubbard laid down the policy for how to perform Scientology marriage counseling. (Hubbard himself had been married three times and was briefly a bigamist in the 1940s.)

Below, you will find Hubbard's detailed instructions for how a couple is to be audited with the use of an e-meter in order to save their marriage. It's precise and detailed, down to the positions where each of the three people should sit.

But as usual, when you drill down to what is actually supposed to take place as the auditor asks questions, the process is incredibly simple-minded.

In this case, if Katie Holmes actually agreed to be subjected to this, she would be sat down, asked to hold the sensors of an e-meter, and with Tom Cruise watching, she would be asked over and over and over again, just two questions:

"What have you done to Tom?"

and

"What have you withheld from Tom?"

These questions would be asked until Katie had unburdened herself of numerous secrets she's been holding back and the needle on the e-meter is "floating," indicating that she's told all she knows. This can take hours.

Then it's Tom's turn.

According to a 2006 price list that was smuggled to the 'net, this process would cost a Scientology couple $5,687 for a 12.5-hour block of auditing ($4,550 for IAS Lifetime members).

"Many, many marriages at the brink of divorce have been successfully salvaged with the help of this processing," Hubbard writes.
There's much more on the subject over at the Village Voice.
Original Post:
The whole world is abuzz with the news that Katie is dumping the couch jumper.  Reports say he was dumbfounded with the news.  While he was off filming a movie overseas, Katie and Suri moved into new digs in New York and Katie filed the papers for the divorce.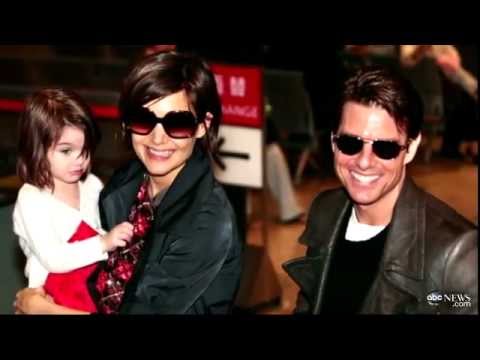 Quite a change from the last time when Tom blindsided Nicole Kidman, dumping her just three days before their tenth anniversary.  I interviewed Marty Rathbun recently and he talked about how intimately Scientology was involved in the Kidman divorce.  I'll dig up that video soon.  Meanwhile, Tom has hired the same attorney he used in the Kidman divorce.
The media is running with the theory that Scientology had a lot to do with this latest breakup, and they've been coming up with some incredibly wild stories that are way off the mark such as Katie being worried Suri will be kidnapped and sent to the Sea Org.  Thankfully, Tony Ortega is the Village Voice of Reason and has been working this story daily at his blog.
He's even found time to appear on the Young Turks and stopped the host dead in his tracks when the specter of 'religious bigotry" started to rear its ugly head:

And Tony dug up some great video of a very young Tom Cruise before he joined Scientology.  It is clear to see why the actor was easy pickings for recruitment.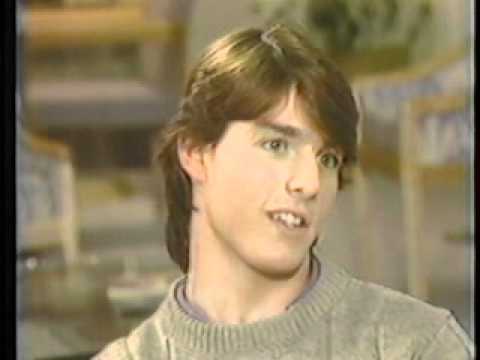 I remain a big fan of Tom Cruise and wish all of them well.  I see Katie took Suri out for ice cream today so the fear of kidnapping doesn't seem as pronounces as the tabloids would have us believe.
Marty Rathbun claims over at his blog that David Miscavige ordered that Tom Cruise's auditing sessions be videotaped and those tapes then delivered into the hands of Slappy himself.
I audited a number of intensives of confessionals on Tom Cruise from July through November 2001. By order of Miscavige many of those sessions were secretly recorded by a well-concealed video camera and voice recorder system built into the VIP auditing room at Celebrity Center International. I was r-factored that it was for the purpose of having the CS check up on the quality of my delivery. All I knew at that time was that I forwarded the videos to my CS at Int (RTC). I was also required by Miscavige to write reports on the content of every session I delivered during that period and send them directly to Miscavige. I was told by him that he needed to know because recovering Tom to Scientology was the most important mission possible. I never received a single suggestion from Miscavige during the recovery process. He quite apparently wanted to keep his distance until the messy divorce was over and there was no chance of Scientology becoming an issue.
Well, Scientology sure has become an issue now, hasn't it, Slappy? Scientology says that having every auditing room wired for video and sound is for the parishioner's own good. It allows Miscavige to push a button in his desert compound and remotely peek in on a person's deepest confessions (which is immensely creepy) to ensure that "quality control" is in place. DM conceivably would spot the out-tech and start slapping the auditor back into compliance.
But Marty says that rather than hold your confessionals private, as Scientology claims they do, Slappy would sit around with his pals and regale them with tidbits from Cruise's sessions.
Well, my suspicions about DM's real purposes for recording Tom's confessions have been confirmed as warranted. I have recently learned from a very reliable witness that DM regularly held court with others in his personal lounge in the roadside Villas at the Int base, and while sipping scotch whiskey at the end of the night, Miscavige would read Tom's overts and withholds from my reports to others, joking and laughing about the content of Tom's confessions. My witness is unimpeachable in my eyes as his account contains too many accurate details from someone who had zero reason (or ability) for being anywhere near Tom's folders, videos and reports direct to DM. I also know he was a regular, preferred guest at DM's scotch night caps during that period.

Wake up, Tom. It is not too late. Though, time is getting very, very short.
Read Marty's full report and Tony Ortega's take on it over at the Village Voice.
UPDATE:
The editors of TMZ talk about the story.  When TMZ finds you sleazy, that's pretty low.
Amy Scobee has written an excellent book I highly recommend called "Abuse at the Top," in which she details her time inside Scientology and what it is like working for its diminutive  tyrant of a leader, David Miscavige.  She talks about some of her experiences in this broadcast.
Original Broadcast Date: April 26, 2010
Inside Scientology, superstar Tom Cruise is regarded as its most dedicated follower. The mystery is why he never joined its most elite unit.
Now, a former top-ranking defector who was just a teenager when recruited into Scientology says she knows why.
Amy Scobee claims she knows the truth about how the cult controls celebrities, the way it handled Tom Cruise's marriage to Nicole Kidman and tells eyewitness accounts of what happens when its leader loses it.
She began life and work in the organisation's elite unit, called the Sea Org. It was there she met some of their brightest stars and learned some of their darkest secrets.
During her three decades inside Amy managed the Scientology celebrity centre and rubbed shoulders with A-list converts.
Tom Cruise
Amy claims that Tom Cruise wanted to join the Sea Org but was not eligible.
"I was talking to Shelley and she was telling me about how dedicated Tom Cruise is to Scientology, and she was really pumped about the fact that he was so dedicated," Amy said.
The 'Shelley' she refers is Shelley Miscavige, the wife of Scientology's leader David Miscavige, who is best friends with Tom Cruise.
"He said he would join the Sea Organisation, which is where you sign for a billion years and it's a living, working situation; that he would do that but he's unqualified because of his previous drug history," Amy said.
"She told me what drugs he took, which I won't get into, but she did tell me that (these) drugs disqualify him for the Sea Organisation. There are specific drugs that make it an 'out qualification' that you cannot join," Amy said.
The most respected and dedicated Scientologists, like Amy, are expected, even required, to join the Sea Org. Tom Cruise did not join.
"He's not qualified to join the Sea Organisation, but otherwise he'd be here in a heartbeat," Amy said.
"Because he (Tom Cruise) took those drugs he's no longer qualified. He's not qualified to join the Sea Organisation."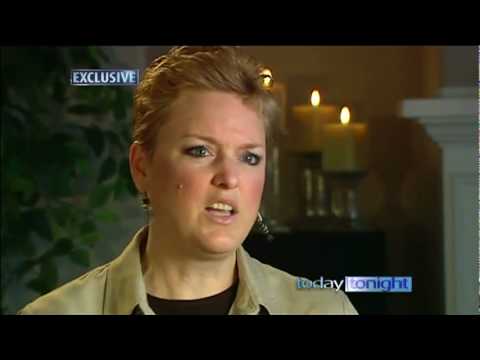 There seems to be an amazing number of people lately who can do a pretty good Tom Cruise impression.

EMBED-LEAKED: New Moon Auditions – Watch more free videos
This is a pretty amazing piece of animation that slipped past me when it was first released.  A lot of hard work went into the production of this video by Androgynous and it pays off. Read more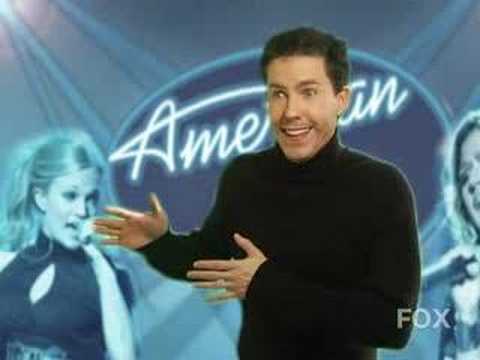 Marty Rathbun has been having an exchange of letters with Tom Cruise's high-powered show biz attorney, Bert Fields.  Bert wants Marty to not say he was Cruise's auditor.  Simple enough request I suppose if all you want to do is suppress facts.  But that does lead to even more damning claims in Marty's latest letter as he details Tom Cruise's knowledge of Scientology exec's being locked up in the SP Hall and the potential threat of Cruise himself being sent in to strike some blows against David Miscavige's enemies on staff.
I have hard evidence that Miscavige's response to my having left was to have the doors to the Hole (ref: St Petersburg Times series) barred and welded shut. He created a literal prison where the majority of the international managers of the Church of Scientology remained locked up for months, and in some cases, even years.

The incidents recounted in the St Petersburg Times Truth Rundown series are like a walk in the park compared to what came later. The Hole became a torture chamber. Literally.

I'll share one incident I have documented that I believe is apropos to your misguided letter.

A couple years ago Miscavige strode into the Hole to make an announcement to the eighty to one hundred Scientology managers then incarcerated. Miscavige berated them for being far too light in their demands for confessions from three of his favorite targets for degradation, humiliation and beatings. They were Marc Yager who was once the highest ranking official in the Church of Scientology International, Guillaume Leserve the Executive Director International and Ray Mithoff the highest technical executive in all of Scientology. Miscavige informed the gathering that Tom Cruise would be coming to the Int base (the 500 acre compound near Hemet) the next day. This, of course, was taken seriously since the several hundred base staff members were busy that day on the Tom Cruise arrival preparation drill (which includes, incidentally, putting all staff through drills orchestrating every action they perform in front of, or speak in the presence of, Cruise).

Miscavige informed all of the members of International management that he had been telling Cruise all about how suppressive Yager, Leserve, and Mithoff had been to Miscavige personally. He told the executives that he had told Cruise how all other members of management were suppressive to Miscavige too because they refused to beat Yager, Leserve and Mithoff to pulps in defense of Miscavige's honor. Miscavige said that Tom, as his best friend and most trusted confidante, had vowed to come to the Hole and personally "beat the living shit" out of Yager, Leserve, and Mithoff if the managers failed to do so themselves. Miscavige said that if they didn't show evidence that they had acted, they all would be bypassed the next day by Cruise. The tantrum was accompanied by the usual ill-tempered and sadistic threats to the executives detailing what would become of them if Tom had to do "their job."

In response, the mob rushed at the three targeted gentlemen. Fists flew and feet kicked into the three. They continued to pound until Miscavige's deputy on site determined they had created sufficient evidence. That evidence? Fat lips, bloody noses, black eyes (and the deputy would not let the mob relent until each had two black eyes) and contusions over the faces and bodies of Yager, Leserve, and Mithoff.

Bert, if your client still wants to continue having his name uttered by David Miscavige to perpetrate these types of barbarities and at the same time enjoin me from simply stating a fact that I performed a religious service for him at Miscavige's direction so that I might continue to lend a credible voice to end these atrocities, then save your firm's letterhead and send me no more letters.

Instead, go ahead and sue me. I would be happy to see this all aired in court. But, I would be even happier to see you investigate this situation and act to help bring these human rights abuses to an end.
Read the full letter over at Marty Rathbun's blog.