Tony Ortega published an article today about Scientology trying to shake down Marc and Claire Headley over a $40,000 court judgement.  The Village Voice posted the letter Scientology's lawyers sent to the Headleys which offered to forgive the judgement if Marc and Claire would turn over the rights to Marc's book Blown for Good, keep their yaps shut in the future and cough up all the dirt they know on Marty Rathbun and others who have been speaking out against Scientology fraud and abuse.
"The Headleys agree to discuss with CSI and RTC all of their contacts with Marty Rathbun and any others involved in disparaging CSI and RTC, including any media contacts."

The Headleys tell me they have no interest in becoming informants for Scientology in its struggles against Rathbun, who was the second-highest ranking executive in the church before his 2004 defection. Rathbun is now associated with a breakaway independence movement that is challenging David Miscavige's leadership of Scientology. Last year, we reported that Miscavige went to surprising lengths to surveil Rathbun, planting an intimidation squad outside his house for five months. There's little question that Scientology expends enormous resources to follow Rathbun and watch those who go to visit him in his South Texas home.

Marc Headley says that his attorney responded to the Mangels letter with another offer, asking to pay the debt in four monthly payments of about $10,000 each.

He says the church answered with a verbal offer that they would accept such a payment plan, but only if the Headleys met "some or all" of the three conditions in their letter. (I've sent requests for comment both to Scientology's media office and to Robert Mangels about the letter.)

Uninterested in any of the conditions, Marc says it was obvious they would have to pay immediately. And the church was wasting no time making that point clear.

"We got a letter from the IRS today. They sent us a confirmation letter of the information we had asked for in a phone query. But we never called the IRS. We never inquired about anything. So, they're already poking around in our companies," Headley told me recently when I first asked him about the letter.

Headley told me he really only had one option. "We're just going to pay it."
The Tampa Bay Times tonight reports on how the Headleys managed to scrape together the money to pay the fine.
The Headleys asked the church to allow them to pay the fee in four monthly installments, but the church said no, they said. The church received no such proposal, Pouw said.

The couple drew down their savings and their children's savings. They sold their 2007 Ford cargo van. They sold electronics, tools and materials Marc Headley used in his business. And they borrowed $6,000. They sent the church a cashier's check for the full amount.

"I did everything to scrape together — down to the last six cents — that money," Claire Headley said. "It took me four days full time doing nothing else to get it all in one place."

On Thursday, the church shocked them again.

It mentioned them in a letter to NBC and posted on a church website. The letter challenged Vanity Fair's report this week that Scientology auditioned actresses in 2004 to date the church's most famous believer, Tom Cruise. Marc Headley was among the magazine's sources.

The church said it received the Headleys' check and posed a question: Did Vanity Fair pay Headley for participating in the story?

Ridiculous, the Headleys said.

"I don't know how these things work, but I can't imagine as a source making $42,000 for that article," Marc Headley said.

Vanity Fair said it did not pay Headley. Spokeswoman Beth Kseniak said, "Vanity Fair has never paid sources and never would."

The church said it asked the question because it had thought it curious that the Headleys' check arrived days before the magazine published its story.
Jason Beghe told the Village Voice that he was determined to help raise the money the Headleys needed to pay.
"The Church of Scientology needs 40 grand like I need more hair on my back," he says. "I convinced Marc that people are going to want to help out. There's no reason he should suffer further. The rest of us should share the burden. I'm putting the first grand in that thing."
Within hours of the Village Voice article, the defense fund had already begun to reach its goal.  The total goal was met (and topped) in less than two weeks.  The Headlys posted a thank you on the site.
We made it!!! Thank you so…We made it!!!

Thank you so much to everyone who has helped us!

You have helped us accomplish something we absolutely did not think possible.

We are forever thankful. It has been amazing to see people from all walks of life come together and make this happen.

In 12 days, we received 556 donations, 23,104 visits to our fundraising site, and raised a total of $50,600, 112% of our original goal. So even after fees, everyone here has helped fulfill every last penny of the legal bills! The remaining balance will sit safely and will forward to the next cause when that arises.

And more so, we hope this puts a good ending on something that would not otherwise have been possible.

Thank you so, so much to everyone who helped us in our time of need!

We'll be in touch!

Until next time…

With love,

Claire, Marc and family
This past weekend I traveled to Canadian, Oklahoma to attend the protest at Scientology's flagship drug rehab program.  While there, I interviewed two people who have been working hard to draw attention to the dangers posed by untrained staff treating addicted patients with L. Ron Hubbard's tech.
Colin Henderson was a patient at Arrowhead for two weeks before discovering the supposedly secular rehab program was really just Scientology in disguise.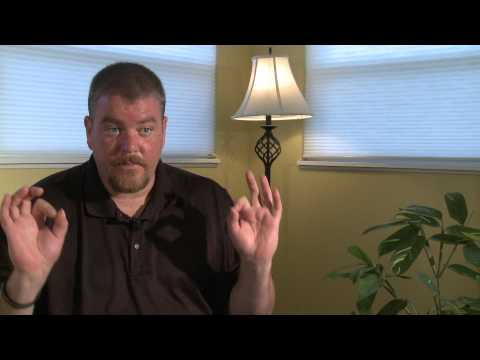 David Love flew in from Canada to speak with Oklahoma government officials and present them with the documentation that was so helpful in getting Narconon's center closed in Quebec.  In this video, David talks about how recently graduated patients are urged to become recruiters.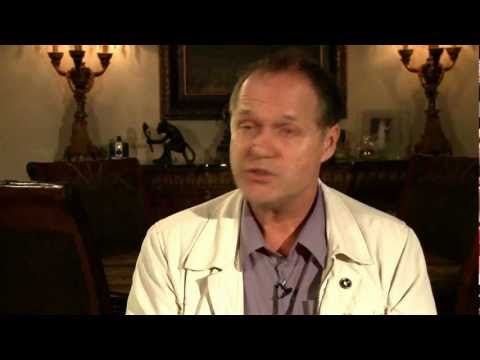 I also had a chance to meet and spend time with some of the family and friends of Narconon patients who have died under Scientology's care.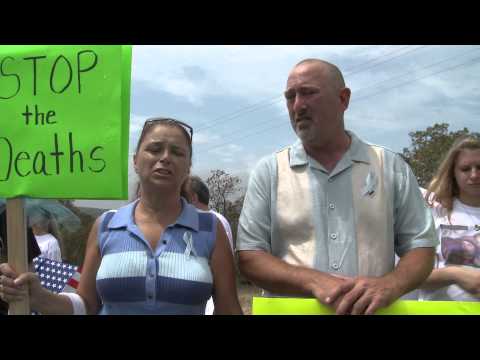 If you'd like to contribute to the continuing production of my movie, Knowledge Report, the latest fundraising campaign can be found here.
Rock Center did a great piece last night on the recent deaths at Scientology's Narconon Arrowhead facility in Canadian, Oklahoma.  Family members talked about how they were led to believe there was no connection to Scientology before sending their kids to the drug rehab program.  David Love was interviewed about his experiences at Narconon and how he is trying to shut down this facility as he has done to the center in Quebec.
Visit NBCNews.com for breaking news, world news, and news about the economy
Not suprisingly, Tony Ortega has been all over this story at the Village voice.  Read his interview with David Love and with Bob Lobsinger who reported on the Scientology connection to Narconon as the center was being established years ago.  And if Narconon isn't Scientology, then why is an executive controlling the group in Scientology's prison camp.
During the whole TomKat divorce drama, NBC's Rock Center did a nice piece about Scientology featuring interviews with Marty Rathbun, Mike Rinder, Bert Leahy, Jamie DeWolf and others.  They also take us to the birthplace of Dianetics for a quickie primer on what the church wants you to know about auditing and e-meters.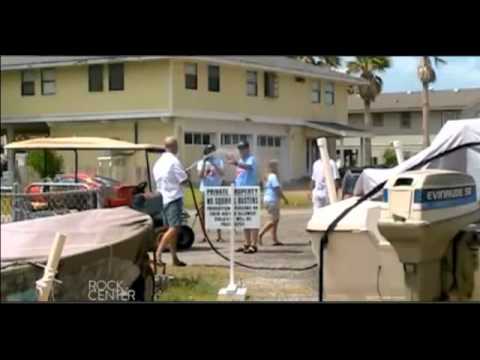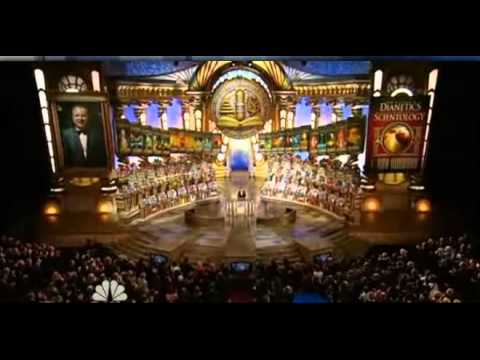 Australian TV has been taking a close look at all things Scientology for a few years now.  This time, they examined the e-meter so closely that they had to disassemble it to look at its component parts.  Paul Schofield is interviewed along with an electrical engineer and an evil psych in this report from A Current Affair.
Inside Edition did a similar story a couple weeks earlier with input from Karen de la Carierre and others.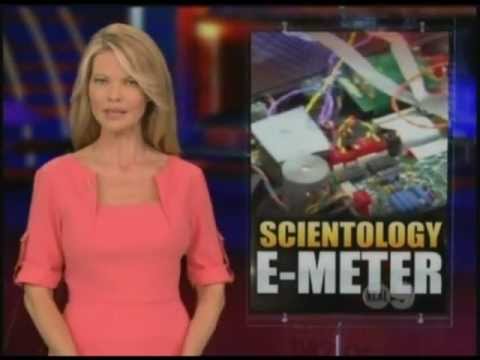 For a more detailed deconstruction take a look at these: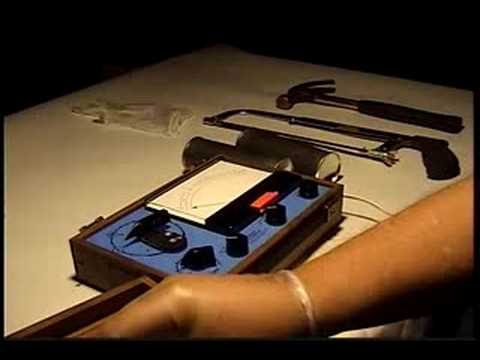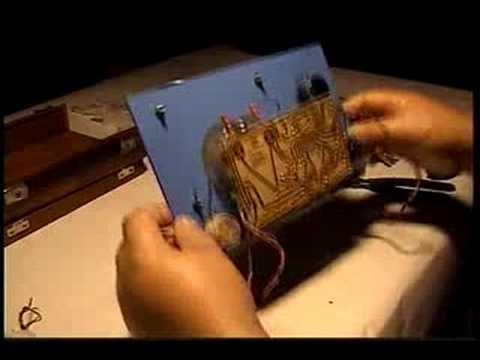 Tony Ortega has run a couple pieces about Mimi Faust who is currently on the VH1 reality show Love and Hip-Hop: Atlanta.  She has revealed to that audience that her mother joined the Sea Org and pressure was applied on then 13-year-old Mimi to sign her own billion year contract.  When Mimi refused, she lost her mom to Scientology.
I had forgotten about John Bowen Brown II who seems to me one of the dopiest guys around.  He engaged me in a silly exchange of emails and then sent a legal threat to me.  (Side note, Brown's business at the time was selling legal services.)
Today I got an email from a reporter, asking me about Brown and Anonymous.
Dear Mr. Bunker,

I am a reporter who submits articles to Indymedia. About four days ago, a member of the group Anonymous came to Mr. Brown's door, referred to a you and shook his arm at Mr. Brown. No connection was made between all of you until I entered Mr. Brown's name into a search engine. You have a site (

xenutv.com

). On that site Mr. Brown's address is posted while blanking your own address out in a letter sent to you by Mr. Brown's attorney.  By your posting Mr. Brown's address allowing the group Anonymous, who does frequents your site, to come to Mr. Brown's door., your are stalking Mr. Brown. I believe you are in a conspiracy to do so. Why else would you  blank out your own address and not Mr. Brown's, if not to at encourage harassment of Mr. Brown.  Its it my understanding that it is an implied threat. I live in Northern, CA and I am familiar with the severity of California stalking laws. If you did this to me you would be in jail right now. I would like to invite your comments. My deadline for this article is August 9.

Regards,

Anderson Grant
I get lots of media requests and am always happy to oblige any way I can but this one was incredibly bizarre.   I hadn't thought of Brown in over two years and I can't imagine anyone else has in that time except Brown himself.  I sent him this reply.
I'd say your email does not sound like that of a reporter.  A real
reporter might say there have been allegations that you are stalking a
certain individual but you make the claim yourself.  You further
suggest that there is a conspiracy.  Surely a journalist would know
better than that.  These and other reasons suggest to me that you
can't really be serious.

A Google search shows nothing posted from you except one neo-pagan related
anti-Anonymous post:

http://www.indymedia.org/es/2012/06/957140.shtml

Isn't that dope Brown involved with neo-pagan nonsense?  Are you a
friend of the dope or are you the dope himself using a fake name to
accuse me of some nonsense?

But if you would like a quote I suggest this:  "I sincerely hope the
dope recovers from having an arm waved at him."
His deadline is over a week away so if anyone has any further details for his story, feel free to pass them along.
As for his conspiracy, this intrepid reporter should learn to use Google because here is John Bowen Brown II's name and address on the Arizona Corporation Commission's page.
Your honor.  I rest my case.
I appeared for an hour on this radio show from the Seattle area.  We talked about Scientology and how it related to the Tom Cruise Katie Holmes divorce as well as the treatment of members in the Sea Org, recruitment, abuse of members and the history of the group and of L. Ron Hubbard.
This video is my edit of the raw interview.  The hosts trimmed it slightly differently for their broadcast which you can hear on their site.  It was recorded over Skype and occasionally the sound quality drops and a few seconds got lost but for the most part the audio is good.
During the Tom Cruise/Katie Holmes Divorce-apalooza week, I appeared on a number of Canadian radio shows.  For some reason, the cry came out from Canadians to get a wise and bearded perspective on the whole Scientology issue.  In 24 hours I had done several shows including the Scott Sloan show and these two broadcasts in which I had to pack in a lot of info in just a few minutes.
If you'd like to have me on as a guest on your show, send me an email to markbunker@gmail.com.
Karen was married to the president of the Church of Scientology, Heber Jentzsch.  They had a son together named Alexander.  I spoke with Karen about her experiences in and out of Scientology for my film, Knowledge Report: The Rise and Fall of the Church of Scientology.  She told me how they had to petition Scientology management to have a child.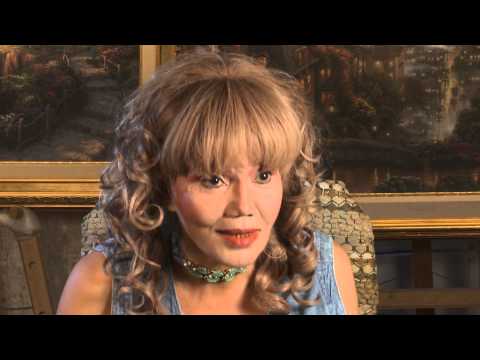 When we sat down for that interview, Alexander had disconnected from his mother two years prior.  Karen had been declared an SP and Alexander cut off all ties.   On July 5th, Karen found out through contacts on Facebook that Alexander had died.  No one in the family or in Scientology had contacted her.  She found herself unable to see Alexander's body or receive his ashes.  Tony Ortega broke the news of Alexander's death and has done some remarkable follow-up stories on how Scientology has reacted to this tragedy.    Karen emailed thousands of Scientologists with the news and received numerous heartfelt responses from members who are still in the church who risked their own expulsion in responding to Karen's message.
Unable to attend the Scientology memorial service for her son, Karen held her own service at sea for her family and friends.  I was able to attend and put together this video of the event.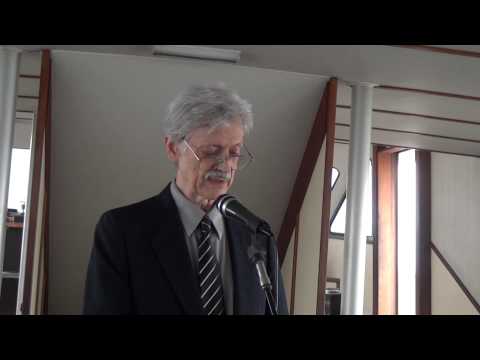 Marty Rathbun also posted Karen's story on his blog.  She appeared on an L.A. area radio show which you can listen to here.
Tim Conway Jr 8PM 7-13 – KFI AM 640