A new piece of the Hamburg Symposium on Scientology has just been put up on YouTube in which Jesse answers a question from the audience about Marty's blog and his independent Scientologist movement. Read more
This video was taken on 26th March 2010 on a Educational Symposium about Scientology Organized by the Workgroup Scientology of The Ministry of the Interior in Hamburg. Anonymous has the announcement of the event on Why We Protest as well as a report on the event itself.   liekmudkip posted the video.
Jesse Price was the Vice-President of the Lisa McPherson Trust in Clearwater, Florida in 2000-2001.   During that period he also assisted with the Lisa McPherson civil suit and was set-up by Scientology on drug charges.   Discoveries at his trial led the St. Pete Times to say "Scientology is not like any church we know."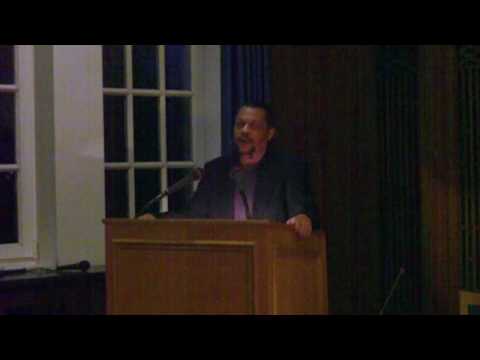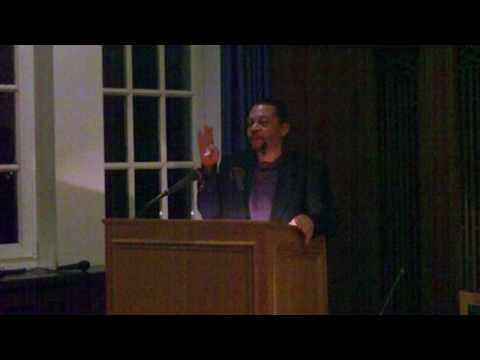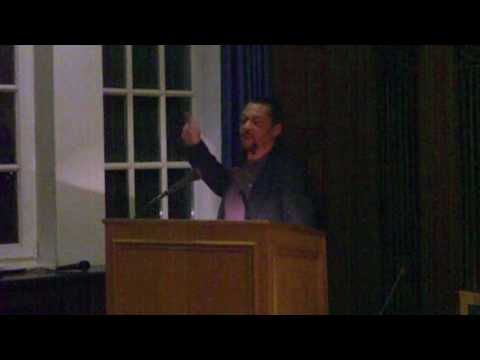 UPDATED with follow-up report.
Australia's Today Tonight takes a lengthy look inside Scientology and uses footage from our recent press conference to highlight some of the abuses members take.  Celebrities like Anne Archer and Erika Christensen talk about  what they get from corporate Scientology.   Tommy Davis tries hard to be civil when given the challenge.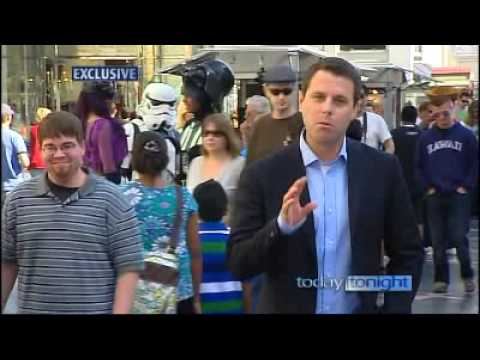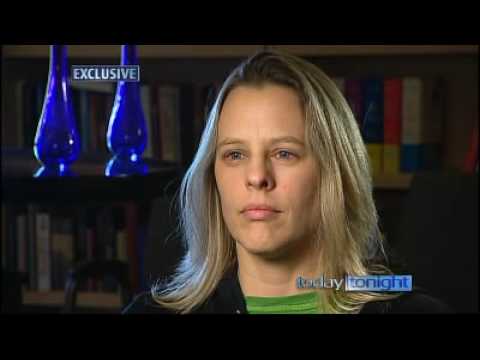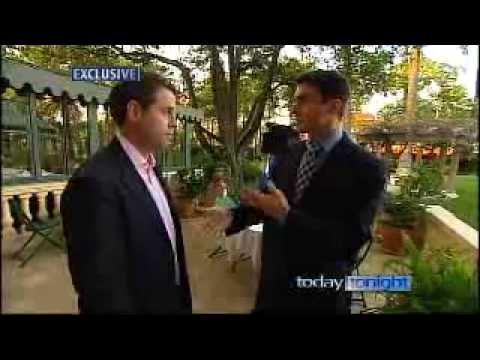 It's a great report.  And the best news?  It's just the beginning.
UPDATE:
Bryan Seymour did a follow-up report the next night which dealt with Tommy Davis' reaction to Senator Xenophon's call for an investigation into Scientology.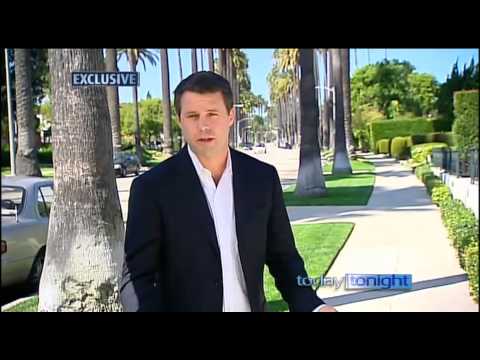 I had the great honor of moderating a press conference on Scientology's abuse of staff and Sea Org members.  The event was held in the Steve Allen Theater at the CFI-West and was widely attended by local and international media.  We had six terrific speakers whose stories are heartbreaking and in many instances horrifying.
My introductory comments and speaker Marc Headley: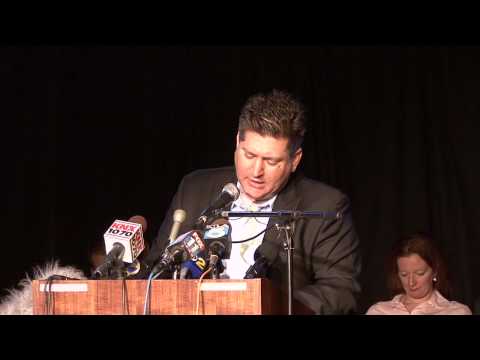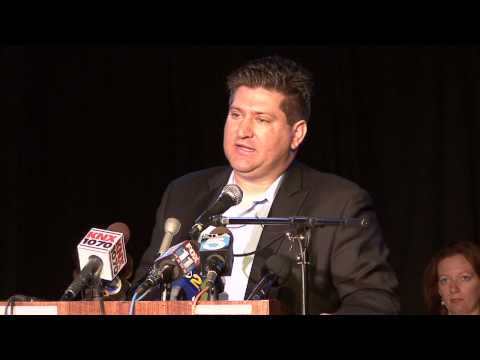 Jeff Hawkins: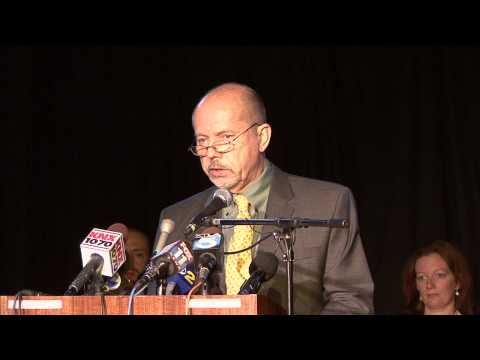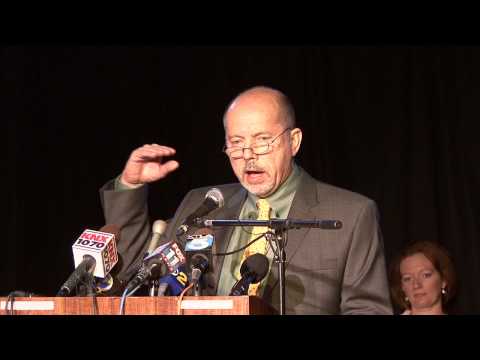 Laura Decrescenzo: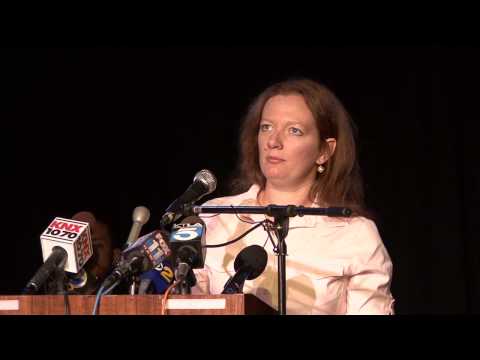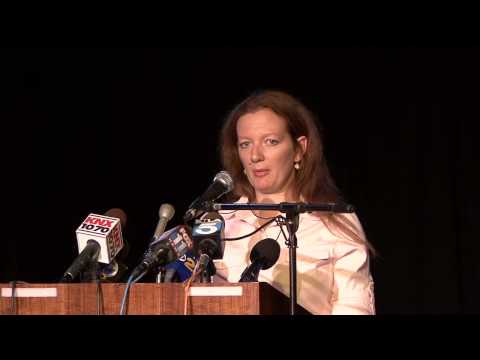 Will Fry: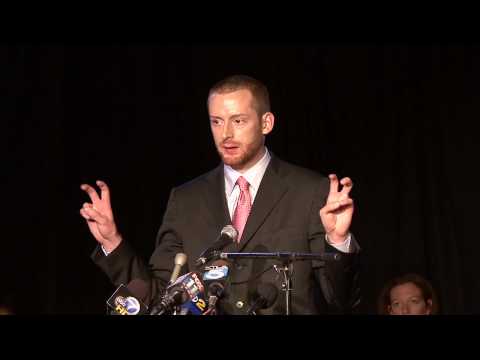 Maureen Bolstad: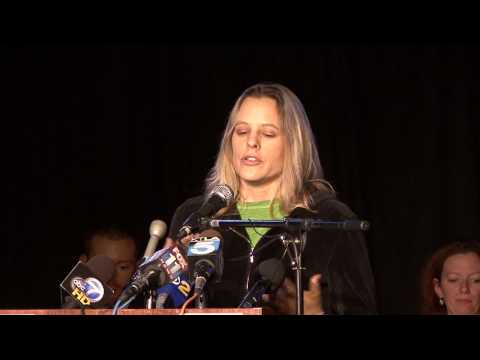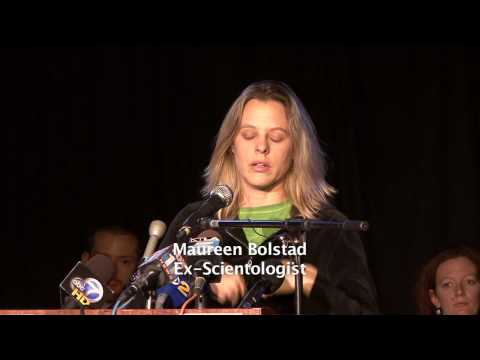 Nancy Many: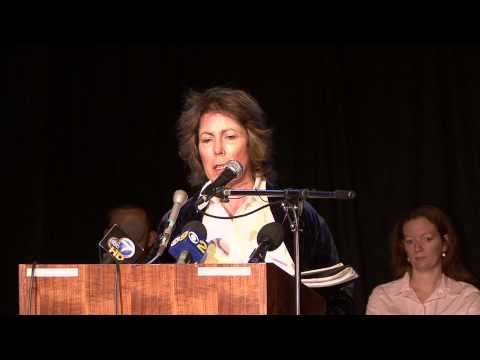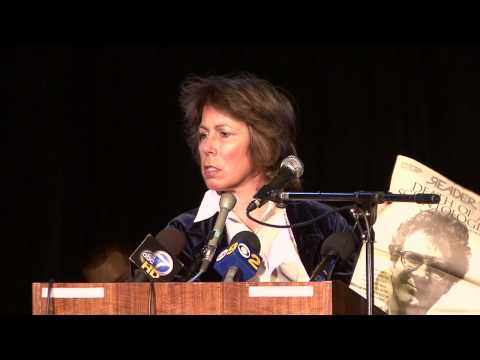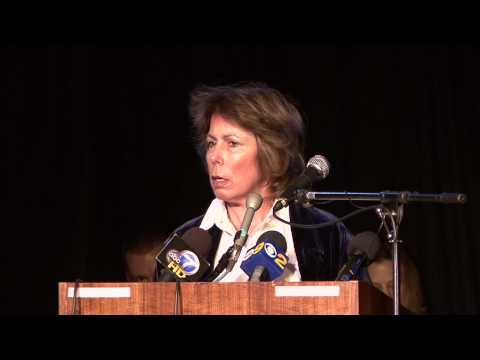 There are two Q & A segments yet to come.  I ended by reading letters from two mothers whose daughters have disconnected from them.   The first is to Mandy Kember from her mother Susan Talbot.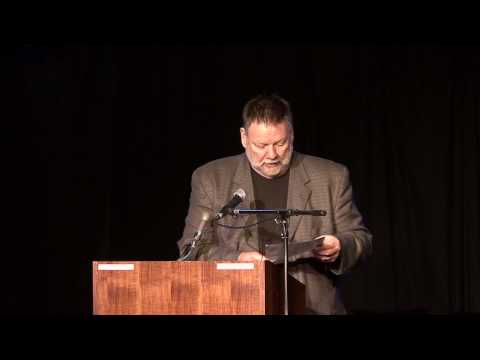 The second letter is to Kate Olson from her mother Susan Lentsch: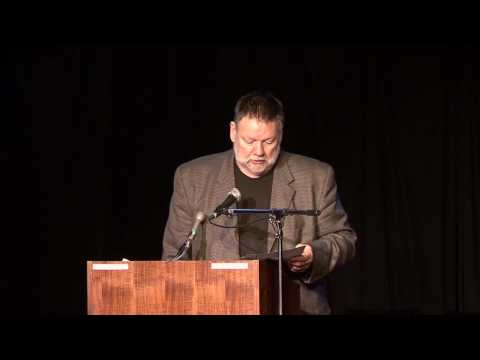 Many thanks to ScilonTV for streaming the event live and preparing these HD clips for YouTube.
And here's the local media coverage of the event.  There are five videos here from L.A. stations.  They will play back-to-back or you can skip from report to report when the videos start:
Catholic Online also wrote a brief article about the press conference.  You can read it here.  It is a pretty straightforward article…which brought a response from Tommy Davis that is so over-the-top it could only be coming from Scientology:
"Your February 15 piece is offensive. Your clear intention is to forward an anti-religious agenda that has nothing to do with conveying the truth. To forward on a Catholic site the vicious and false allegations of disgruntled ex-members of any religion is the epitome of hypocrisy. No constructive purpose is served whatsoever, and you are in fact promoting religious hatred and violence. Your entire article is so un-Christian, it boggles the mind!

"In our last conversation I noted that it is the firm belief of the Church of Scientology that only by all religions working together to assist mankind do we hold any hope for Man´s salvation. Your support of antireligionists and hatemongers evidences that you find some benefit in railing against and defaming a religion you know nothing about. By your own admission, you have never visited one of our churches, despite a longstanding open invitation. This, sir, is most definitely the antithesis of brotherly love. I hope that you may one day find it in yourself to be more tolerant and truthful in your actions, a duty which you are meant to uphold, not only as a Catholic but as a journalist.

"You appear to be acting as the publicist for the hate group Anonymous and the ex-Scientologists you cite. Your benign identification of Anonymous as an "Internet-based group" is tantamount to calling the KKK a "community-based group," without mentioning their history of white sheets, burning crosses, lynchings, violence and hatemongering against blacks, Jews and Catholics. (N.B. The analogy is not only inflammatory but inaccurate. To the writer and editor of the article to which Mr. Davis objects and in their own self description, "Anonymous" IS an "internet-based group.")

"……The "press conference" you report was not a press conference at all, but a shameless and transparent effort by plaintiffs involved in a lawsuit against the Church to flank a frivolous legal action. Your obvious disappointment that, as you state, "reporters preferred to focus more attention on the two lawsuits and the work of Anonymous" than on the speakers´ stories, tells the tale; the performances from the stage were transparently coached and rehearsed to prop up the legal case. One member of the media left irate a few minutes into the show, remarking that "I was tricked—I thought I was coming to a news conference, not a deposition."
Speaking of un-Christian, Tommy, why does Scientology promote itself as compatible with Christianity when their beliefs in reincarnation go against the very concept of dying and going to heaven or hell?  Not to mention the troubling fact that L. Ron Hubbard himself said there was no Christ and that the whole Christ story was some madmen stumbling upon some of Hubbard's tech 2000 years ago.
Listen to Hubbard say so in his own words.
Of course, pointing out that fact makes me the religious bigot, not Hubbard, according to Tommy Davis.
Anonymous Hamburg held a huge event which brought together old guard critics, Anons and government officials like Germany's Ursula Caberta. This news conference was held on December 4th at the Hamburg Altona City Hall.
Gerry Armstrong is one of the most important people in Scientology's history. As L. Ron Hubbard's personal archivist, he unleashed the documented evidence that shows Hubbard lied about virtually every aspect of his life.
Graham Berry has tirelessly fought Scientology in the U.S. courts.
Paul Grosswald gave a terrific speech to the New York City Skeptics Society on August 15th, 2009.
From their website:
Twenty years ago, Paul Grosswald was recruited into the Church of Scientology during his sophomore year at Hofstra University. During six months of intense indoctrination he became increasingly drawn to the group, until he ultimately dropped out of school, moved into the cult's Manhattan compound, and signed a one billion year employment contract with Scientology's Sea Organization.
After finally breaking free from the cult's influence, he returned to Hofstra where he earned a B.A. in Communications. Paul has discussed his experience in over 200 lectures and media interviews, in which he educates the public about the dangers of destructive cults, and the techniques of coercive persuasion used by cult leaders.
Today, Paul is a personal injury attorney who helps victims of destructive cults fight back against their abusers.
Public Lecture – Paul Grosswald – 8/15/2009 New York City Skeptics
Q & A – Paul Grosswald – 8/15/2009 New York City Skeptics
Paul also gave this same speech to the New York City Athiests.  Here is an edited video of the talk.
http://video.google.com/videoplay?docid=-7424203696384579680
http://video.google.com/videoplay?docid=-7589792649602113636
http://video.google.com/videoplay?docid=3357803399027868489
http://video.google.com/videoplay?docid=-2645273123462714399
Of all the attacks levied at Bob Minton while he was actively fighting Scientology, the Fashanu Report may have been the most far-reaching and nasty.  In his days as an investment banker, Bob and his partner Jeff Schmidt worked with the Nigerian government to buy back the nation's debt at a reduced price, saving the country billions of dollars.  Scientology decided to portray this business arrangement as an illegal scheme and attempted to get Bob sent to prison for financial crimes.
Scientology hired a famous Nigerian soccer star named John Fashanu to be the front man for their attack.  They supplied Fashanu with a hefty written report documenting Bob's "crimes."  Fashanu then held a press conference and denounced the man who he claimed had raped the struggling country out of $5-billion.  Scientology made sure the world press covered the story and tried to get Bob hauled into court and thrown in the slammer.
It didn't work out that way because as with all of Scientology's attacks, they are built on lies.  Before long, Scientology's involvement with the report was uncovered and news reports detailed how Scientology had manufactured and manipulated the entire circus.
Howard University in Washington D.C. invited Bob and Fashanu to do a debate.  Bob immediately accepted as did Fashanu who was to bring along the Scientology P.I. who was really responsible for the report.  When the day came, Fashanu backed out but Bob showed up and faced an angry room full of Nigerian students who wanted to confront the man who they believed had raped their nation.  Bob brought along documentation and walked the students through the entire complex debt buy-back program and explained to them why Scientology was trying to silence him with nasty covert acts.
Now, nine years later, John Fashanu has confessed that there was no truth to the charges laid out in the report that bore his name.  He's asked for forgiveness from the Nigerian government for the lies he put forth.   The press reports don't mention Scientology's involvement and I hope Fashanu is asked to explain in detail how they used him as part of their Fair Game assault.
In leadership lessons, one vital skill is the ability of a leader to take responsibility for his every action, whether it achieves success or failure.

John Fashanu, former footballer, may not have acquired this aspect of leadership, or so it seems. Recently, the ex-international squarely put the blame for his controversial 'Fashanu Report' on the media.

He said the claim that $6bn was allegedly fleeced from the country's coffers between 1988 and 1993 did not emanate from him, but was a mere media creation. He therefore apologized to the former military ruler, General Ibrahim Babangida, whose junta supervised that period in Nigeria's history.

"There was never a time that I accused General Babangida over funds stacked away in any foreign land. It was just a media creation and I have personally apologized to him for the embarrassment it has caused him," Fashanu said.,

Continuing, he stressed, "I can say it again and again, that there was nothing like debt buy-back or any billions stacked away in any account anywhere. It was all a misrepresentation by the media world-wide, and it is rather unfortunate. I am sorry; we have not found any debt buy-back or any allegation at all. I have also apologized to her Excellency Maryam Babangida as well."

Many people are taken aback by what they describe as Fashanu's resort to the blame game. They still remember that Fashanu, in April 2000, had claimed to have names, dates and account numbers of those involved in the alleged debt buy-back scam.

However, the hollowness of his denials started becoming evident when recently he failed to show up at a Professor Bolaji Aluko-led Nigerian Democratic Movement (NDM)-organized public forum, where he was to confront Robert Minton on the controversial report. Incidentally, this was after repeated assurances from Fashanu and his agent, Robert Clarke, that he would be at the public forum to state his position.

Robert Minton, whom Fashanu had accused of serving as a front for the Federal Government, had accused him of being sponsored by Scientology organisation, a cult group Minton had brought into critical light.

Minton said: "Fashanu has been used by the Scientology organisation that considers me to be their greatest enemy in the world. There is no chance Fashanu investigated it on his own. His investigator is a full-time worker for Scientology. This is a vendetta on Scientology's part against me and they are using Fashanu and Nigeria as a tool to beat me on the head. That is the bottomline."

Whether these inconsistencies were the creation of the media or self-inflicted is a question only Fashanu himself can answer.
The report says he failed to show up "recently" to the D.C. debate when in fact it was nine years ago.  I thought perhaps this was an old article picked up anew by Google but several other newspapers also reported this as just happening in the last few days.  And if it had happened back in the LMT days, we would have been aware of that seismic development.
Back in 2000, we thought that Scientology broke into Bob's partner's London office and stole documents related to the Nigerian debt buy-back.  A few years later, we learned that they didn't have to break in.  They had merely given the night janitor some money and he let them come in and freely xerox documents held in the office.  Those were then cherry-picked, taken out of context and distorted into the smear that became the report.
As Scientology does so often when they claim that the evil psychs were behind the holocaust, Jonestown or 9/11, or when they print an issue of Freedom Magazine to praise the glorious leadership of David Miscavige after the St. Pete Times revealed him to be a sadistic tyrant ruling his desert compound with physical beatings and psychological torture, Scientology can not be trusted to tell you the truth.
I'm proud to continue supporting Bob Minton who faced an assault from Scientology like few others before or after.  What they did to Bob, Paulette Cooper, Gabe Cazares, Gerry Armstrong and the other victims of Fair Game is not ancient history.  It is Scientology's dark legacy.
VIDEOTAPED August 5, 1985
Jon Zegel speaks to a group of people at David Mayo's Advanced Ability Center about Scientology and the law. Zegel's message is still as valid today as it was when he delivered it in 1985.
Jon Zegel was the first outspoken critic of Scientology to provide important, factual data to Scientologists about what was really happening inside the organization. He did so by recording audio tapes on cassette. These tapes swept through "the underground" and created quite a stir.
He released three tapes critical of Scientology before the organization had him silenced. After settling with Scientology, Zegel recorded a fourth tape in which he repudiated the information in the previous tapes.
Recorded in July 1983
Copyright (C) 1982 John Zegel Redistribution rights granted for non-commercial purposes.
Transcript Read more