Bob Minton
January 20, 2000
Bob Minton and Stacy Brooks took a break from Gabe Cazares 80th Birthday Party so that Bob could appear for the first time at the City Commission Meeting.
Bob explains how the then city manager, Mike Roberto, had tried to interfere with the purchase of the LMT building.
Also speaking are David Cecere for the LMT and two downtown businessmen, Paul Gibson and Dino Zompanis.

Stacy Brooks, Jesse Prince and Bob Minton
February 3, 2000
Two days after a hammer attack on me, Stacy asks the City Commission to look into the issue of Clearwater Police working for Scientology. Jesse Prince shares his experiences in Scientology and Bob Minton addresses allegations raised by Mike Roberto, the then City Manager.
http://video.google.com/videoplay?docid=8575452637169470906
Bob Minton
March 16, 2000
After Bob and Stacy had their meeting with City Manager Mike Roberto, Bob shared his impressions of the meeting with the City Commission and the viewing public.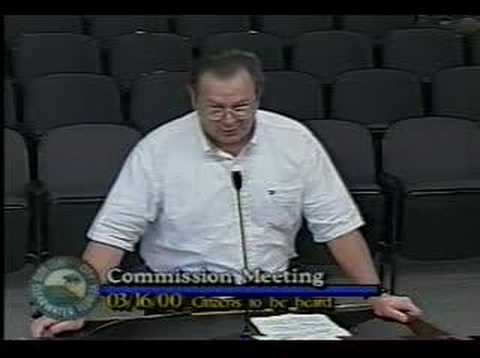 July 20, 2000
When Bob spoke before the Clearwater City Commission, Scientology's "PR" manager, Al Buttnor from the Office of Special Affairs, arranged for several Scientologists to give a response.
This video includes behind the scenes footage from the city chambers.
Jeff Jacobsen
March, 2001
Jeff shares his concerns about the city of Clearwater kowtowing to Scientology and quotes Judge Penick's comments about the Clearwater Police becoming Scientology's private security force.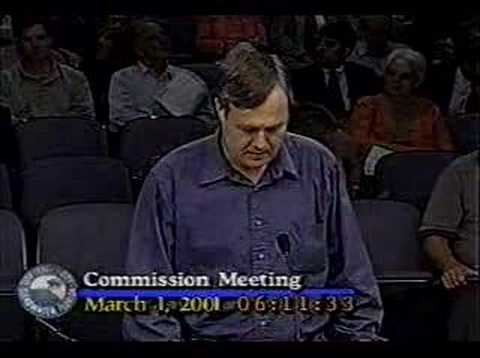 Jeff Jacobsen & Mark Bunker
July 12, 2001
Jeff responds to an article in the St. Petersburg Times in which it was stated that Clearwater Police Chief Sid Klein thought it was time to remove the police from their off duty Scientology assignments.
Please enable Javascript and Flash to view this Flash video.
Read more
Mark Bunker
August 2, 2001
The Concerned Businessmen of America wrote to Clearwater's mayor to inform him that they had selected a Clearwater Scientology school for a "national award." They asked the Mayor to grant a proclamation for the school and even included a draft version of what they'd like said.
The Mayor eventually granted a much watered down version of the proclamation. The school responded with a thank you letter.
I point out to the Mayor and City Commissioners that "Concerned Businessmen" is a Scientology front group and that they were following L. Ron Hubbard's written policies to fraudulently gain acceptance and approval in the community.
After my comments, Scientologist Loren Westenberger responds.  Ironically, he becomes his own frontgroup, portraying himself as someone who merely works with Scientologists instead of acknowledging that he himself was a member.  Westenberger died in November 0f 2011.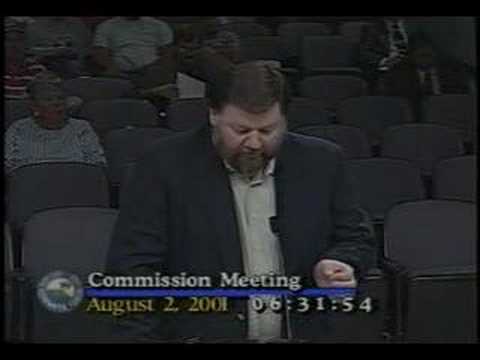 Mark Bunker
August 16, 2001
The St. Petersburg Times newspaper asked readers to tell them what they thought about when they thought about Clearwater.  I speak about Scientology's use of PI's and covert Ops and the global assault they were mounting against Bob Minton.  In the end, I bring up the suggestion that Clearwater should erect a statue to former mayor Gabe Cazares and put it in the heart of Scientology's empire in downtown Clearwater as a reminder of what this group has done to the city.
Scientologist Loren Westenberger responds as he did two weeks earlier.
http://video.google.com/videoplay?docid=-5580282856180955793