A new piece of the Hamburg Symposium on Scientology has just been put up on YouTube in which Jesse answers a question from the audience about Marty's blog and his independent Scientologist movement. Read more
This video was taken on 26th March 2010 on a Educational Symposium about Scientology Organized by the Workgroup Scientology of The Ministry of the Interior in Hamburg. Anonymous has the announcement of the event on Why We Protest as well as a report on the event itself.   liekmudkip posted the video.
Jesse Price was the Vice-President of the Lisa McPherson Trust in Clearwater, Florida in 2000-2001.   During that period he also assisted with the Lisa McPherson civil suit and was set-up by Scientology on drug charges.   Discoveries at his trial led the St. Pete Times to say "Scientology is not like any church we know."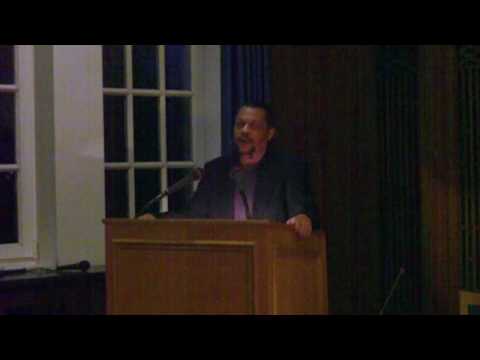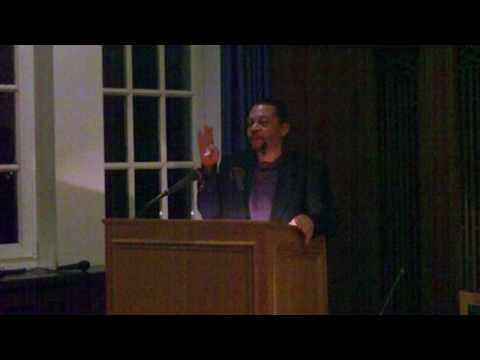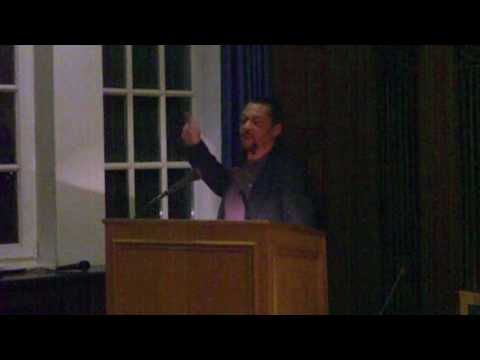 UPDATED with follow-up report.
Australia's Today Tonight takes a lengthy look inside Scientology and uses footage from our recent press conference to highlight some of the abuses members take.  Celebrities like Anne Archer and Erika Christensen talk about  what they get from corporate Scientology.   Tommy Davis tries hard to be civil when given the challenge.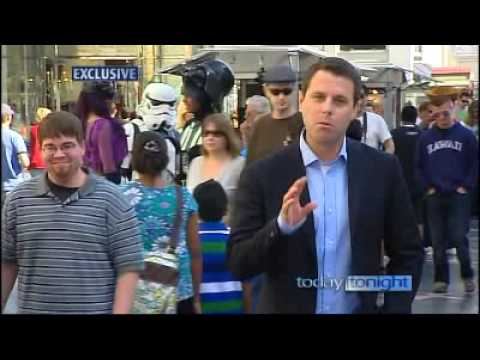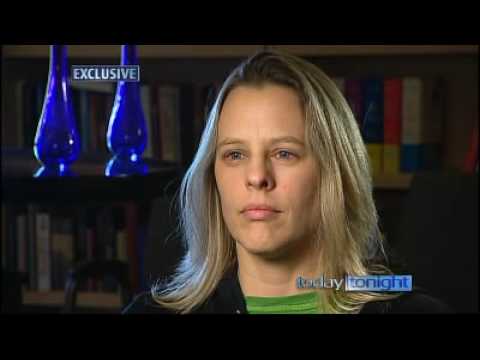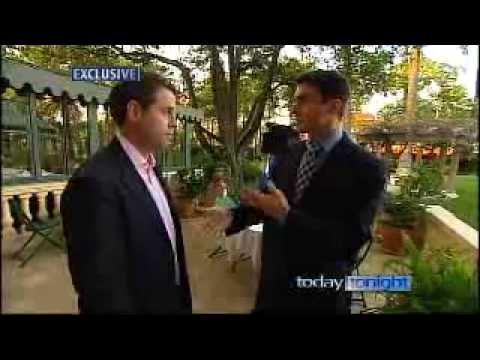 It's a great report.  And the best news?  It's just the beginning.
UPDATE:
Bryan Seymour did a follow-up report the next night which dealt with Tommy Davis' reaction to Senator Xenophon's call for an investigation into Scientology.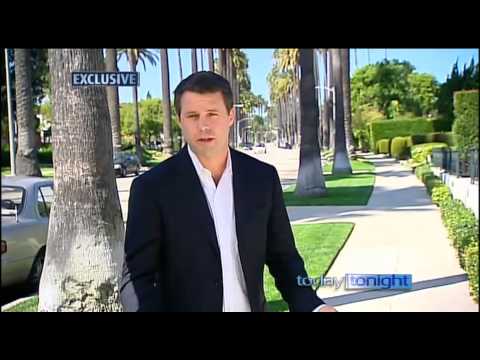 I had the great honor of moderating a press conference on Scientology's abuse of staff and Sea Org members.  The event was held in the Steve Allen Theater at the CFI-West and was widely attended by local and international media.  We had six terrific speakers whose stories are heartbreaking and in many instances horrifying.
My introductory comments and speaker Marc Headley: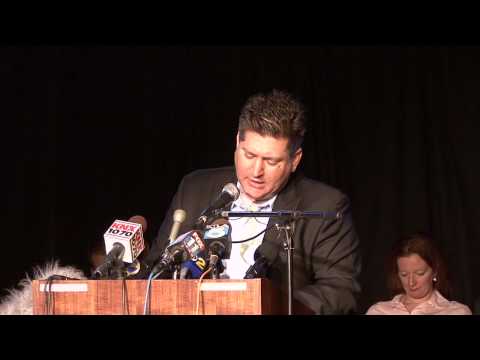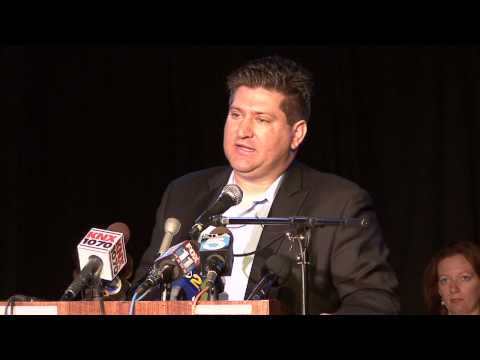 Jeff Hawkins: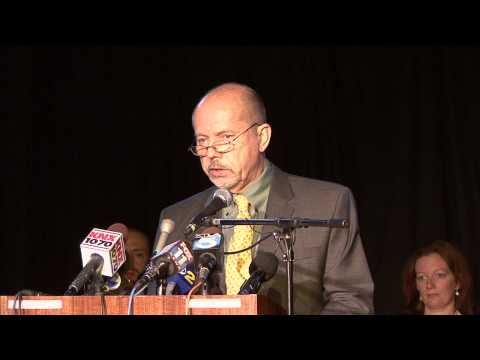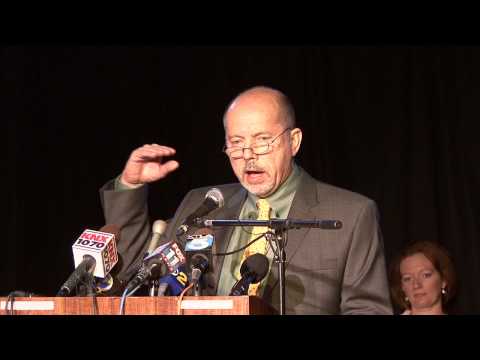 Laura Decrescenzo: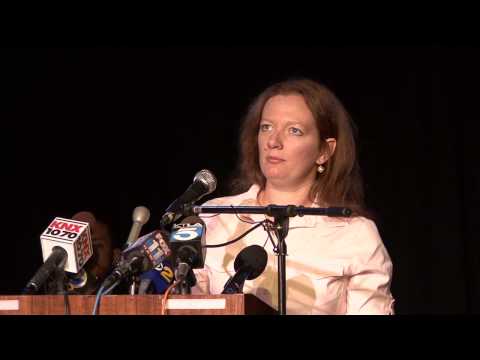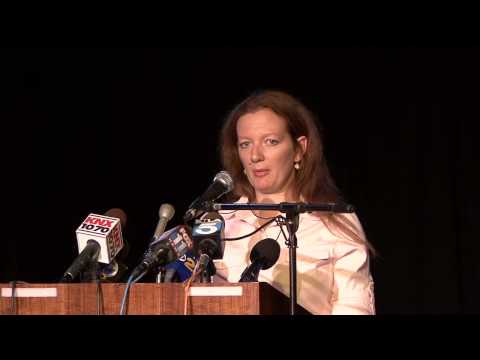 Will Fry: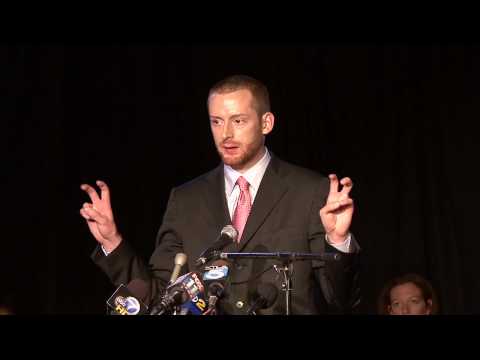 Maureen Bolstad: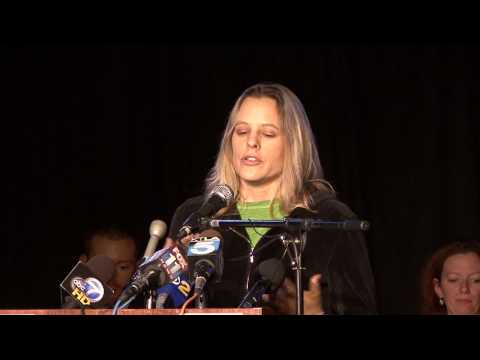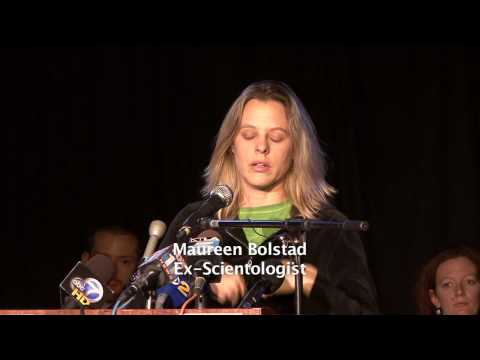 Nancy Many: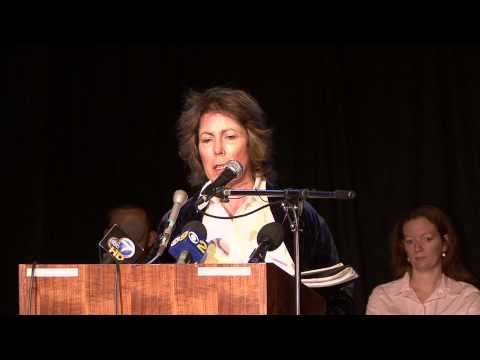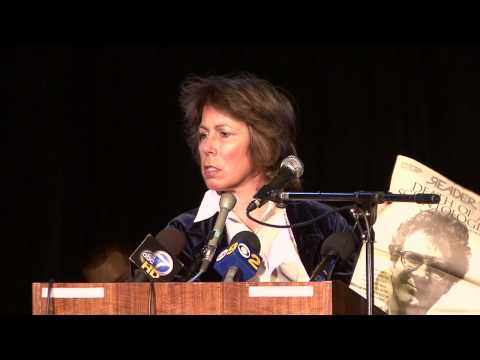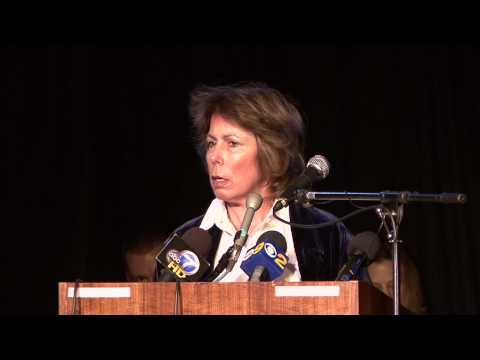 There are two Q & A segments yet to come.  I ended by reading letters from two mothers whose daughters have disconnected from them.   The first is to Mandy Kember from her mother Susan Talbot.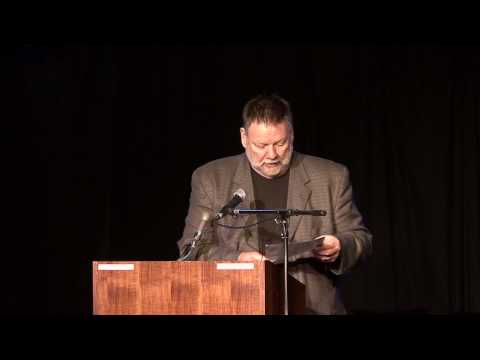 The second letter is to Kate Olson from her mother Susan Lentsch: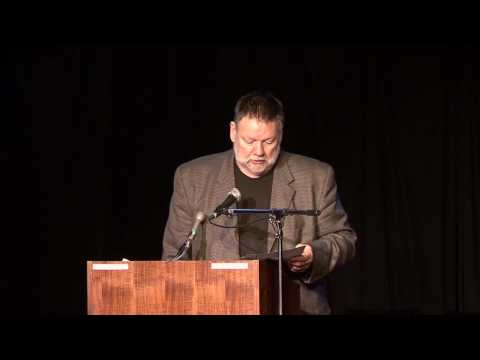 Many thanks to ScilonTV for streaming the event live and preparing these HD clips for YouTube.
And here's the local media coverage of the event.  There are five videos here from L.A. stations.  They will play back-to-back or you can skip from report to report when the videos start:
Catholic Online also wrote a brief article about the press conference.  You can read it here.  It is a pretty straightforward article…which brought a response from Tommy Davis that is so over-the-top it could only be coming from Scientology:
"Your February 15 piece is offensive. Your clear intention is to forward an anti-religious agenda that has nothing to do with conveying the truth. To forward on a Catholic site the vicious and false allegations of disgruntled ex-members of any religion is the epitome of hypocrisy. No constructive purpose is served whatsoever, and you are in fact promoting religious hatred and violence. Your entire article is so un-Christian, it boggles the mind!

"In our last conversation I noted that it is the firm belief of the Church of Scientology that only by all religions working together to assist mankind do we hold any hope for Man´s salvation. Your support of antireligionists and hatemongers evidences that you find some benefit in railing against and defaming a religion you know nothing about. By your own admission, you have never visited one of our churches, despite a longstanding open invitation. This, sir, is most definitely the antithesis of brotherly love. I hope that you may one day find it in yourself to be more tolerant and truthful in your actions, a duty which you are meant to uphold, not only as a Catholic but as a journalist.

"You appear to be acting as the publicist for the hate group Anonymous and the ex-Scientologists you cite. Your benign identification of Anonymous as an "Internet-based group" is tantamount to calling the KKK a "community-based group," without mentioning their history of white sheets, burning crosses, lynchings, violence and hatemongering against blacks, Jews and Catholics. (N.B. The analogy is not only inflammatory but inaccurate. To the writer and editor of the article to which Mr. Davis objects and in their own self description, "Anonymous" IS an "internet-based group.")

"……The "press conference" you report was not a press conference at all, but a shameless and transparent effort by plaintiffs involved in a lawsuit against the Church to flank a frivolous legal action. Your obvious disappointment that, as you state, "reporters preferred to focus more attention on the two lawsuits and the work of Anonymous" than on the speakers´ stories, tells the tale; the performances from the stage were transparently coached and rehearsed to prop up the legal case. One member of the media left irate a few minutes into the show, remarking that "I was tricked—I thought I was coming to a news conference, not a deposition."
Speaking of un-Christian, Tommy, why does Scientology promote itself as compatible with Christianity when their beliefs in reincarnation go against the very concept of dying and going to heaven or hell?  Not to mention the troubling fact that L. Ron Hubbard himself said there was no Christ and that the whole Christ story was some madmen stumbling upon some of Hubbard's tech 2000 years ago.
Listen to Hubbard say so in his own words.
Of course, pointing out that fact makes me the religious bigot, not Hubbard, according to Tommy Davis.
Anonymous Hamburg held a huge event which brought together old guard critics, Anons and government officials like Germany's Ursula Caberta. This news conference was held on December 4th at the Hamburg Altona City Hall.
Gerry Armstrong is one of the most important people in Scientology's history. As L. Ron Hubbard's personal archivist, he unleashed the documented evidence that shows Hubbard lied about virtually every aspect of his life.
Graham Berry has tirelessly fought Scientology in the U.S. courts.
Paul Grosswald gave a terrific speech to the New York City Skeptics Society on August 15th, 2009.
From their website:
Twenty years ago, Paul Grosswald was recruited into the Church of Scientology during his sophomore year at Hofstra University. During six months of intense indoctrination he became increasingly drawn to the group, until he ultimately dropped out of school, moved into the cult's Manhattan compound, and signed a one billion year employment contract with Scientology's Sea Organization.
After finally breaking free from the cult's influence, he returned to Hofstra where he earned a B.A. in Communications. Paul has discussed his experience in over 200 lectures and media interviews, in which he educates the public about the dangers of destructive cults, and the techniques of coercive persuasion used by cult leaders.
Today, Paul is a personal injury attorney who helps victims of destructive cults fight back against their abusers.
Public Lecture – Paul Grosswald – 8/15/2009 New York City Skeptics
Q & A – Paul Grosswald – 8/15/2009 New York City Skeptics
Paul also gave this same speech to the New York City Athiests.  Here is an edited video of the talk.
http://video.google.com/videoplay?docid=-7424203696384579680
http://video.google.com/videoplay?docid=-7589792649602113636
http://video.google.com/videoplay?docid=3357803399027868489
http://video.google.com/videoplay?docid=-2645273123462714399
On September 4th, attorney Graham Berry presented a speech in Hamburg before German government officials, members of the press and the general public. Berry's presentation was part of a larger symposium on the Church of Scientology's impact within the United States.
Graham Berry has gone toe to toe with Scientology's high powered and highly paid team of litigators. Few lawyers will take on the Church on Scientology and in this revealing and powerful talk he explains why. Scientology's founder L. Ron Hubbard left extensive directives on how the court system should be used not merely to win a case but to ruin a person utterly.
With startling detail, Berry quotes from Hubbard's policies to show how Scientology corrupts the court system with their limitless resources and Mafia-like tactics. Indeed, one of their top attorneys came to Scientology from the Gambino family. Berry lays out Hubbard's plans to take control of various sectors of American life. Using covert tactics and agents from within, Hubbard set out to become the government. He urged his followers do what needed to be done to seize control. "Before someone tries to outlaw Scientology," Hubbard urged, "Make sure we're the ones to say what is legal and illegal."
Also speaking were actor Jason Beghe who earlier this year became the first Scientology celebrity to go public after leaving the organization, and two former high ranking members of Scientology, Larry Brennan and Marc Headley. Beghe's YouTube interview has been widely seen around the world. Brennan and Headley have given extensive interviews to the press.
Jason Beghe spoke at the invitation of the German government as part of a symposium on Scientology's reach and impact in the United States.  As he did when he first sat down to do an interview with me a few months back, he speaks bluntly and delivers a powerful message.
My sincere thanks go out to Anonymous and AboutScientology for videotaping this speech as well as the equally powerful speeches by those other invited guests, attorney Graham Berry and Marc Headley.  Still to come is former high-level Scientologist Larry Brennan who has given some terrific radio interviews in the past year.
UPDATE:
Tony Ortega has written about this speech at the Village Voice and interviewed Jason about the trip to Germany:
Beghe says he spent five days in Germany, and was trailed by employees of Scientology, even in his flights to Europe. "Private eyes were watching us all the way," he says. Scientology also deployed several attorneys and high-level spokespeople, including Tommy Davis, a former close friend of Beghe and the son of actress Anne Archer. The attorneys, Beghe says, tried to shut down the symposium, unsuccesfully.

"I did a lot of interviews, all over Europe. We met with government officials. Belgium has a lawsuit against Scientology. France has a suit. It's getting shut down in Russia," he says.

At the end of his presentation, Beghe suggested that what governments could do was warn the public about Scientology the way they do about tobacco. If cigarettes are harmful, you put a warning label on the box. Why shouldn't government do the same for Scientology? he asked.

"The next day, they had put up a sign warning about the dangers of Scientology," Beghe says. An official with Germany's Interior Department told him that a sign had immediately been placed in front of a church in Berlin. "The speech really had an effect," Beghe says.
Another terrific article from Tony Ortega!
 Marc shares his experiences from inside Gold on video for the world to see.  Thank you for speaking out, Marc!
The fourth and last speaker from the Hamburg symposium on Scientology's impact and reach within the U.S. has been posted byAboutScientology.  Larry Brennan presents a wealth of knowledge to the German government officials, media and Anons in the audience.