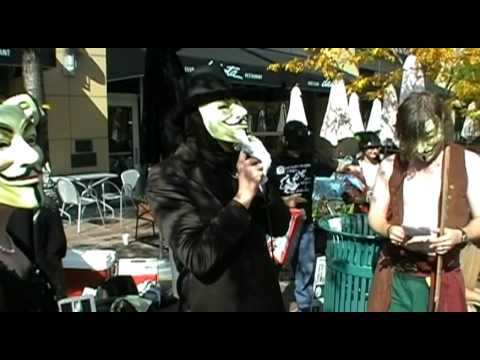 Three heavyweights spoke at the Anonymous Megaraid in Boston on May 30th.
Larry Brennan was a long time member of Scientology who handled Scientology's legal and tax affairs for many years.
Nancy Many has written a terrific book about her experiences in Scientology (My Billion Year Contract) which details her mental collapse while in the organization and how she escaped and reclaimed her life.
Steve Hassan is a former Moonie and leading expert on cults and mind control.  His most recent article can be read at the Huffington Post.
After the protest, all three sat down to chat on camera.
That's the question Scientologist Steve Myers asks an Anonymous who is shouting that Mike Rinder and Marty Rathbun blew and they could, too.  It's a good question and one that doesn't get answered in the video.  There are so many control issues in a group like Scientology that it can take people a long time to cut through the bull and get a clear understanding of what is going on and why they should no longer support it.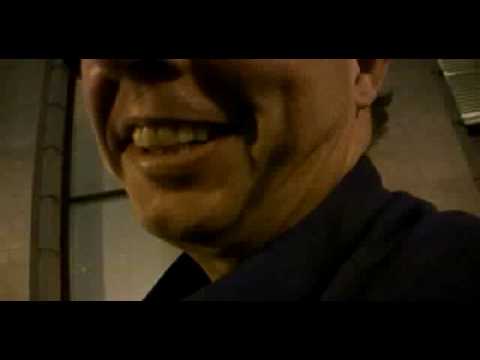 Rathbun and Rinder put up with years of physical and mental abuse before they blew.   It wasn't a snap decision.  They knew they were facing disconnection and all that came with it.  Scientologists who firmly believe in Hubbard and the tech fear they will lose their eternity so they put up with what they see as madness, hoping that someone will make it go right.
It may be that Steve Myers has those very same doubts running through his head and even had them as he was standing out there on Hollywood Boulevard but he is stopping himself from thinking that way.  There are Thought-Stopping techniques built into Scientology.   He may be worrying that his doubts will show up in a sec check and he'll get himself in deep trouble and be sent to Ethics.  Or maybe Myers believes what Scientology is telling him, that Rinder and Rathbun are criminals who couldn't live up to the high standards of Scientology.  Or at least he is trying to convince himself he believes that to keep the doubts at bay.
How long did Rathbun and Rinder have those doubts themselves as they called others criminals?  How long will it take for others to blow?  All those who signed false affidavits that they never saw Miscavige beat his staff?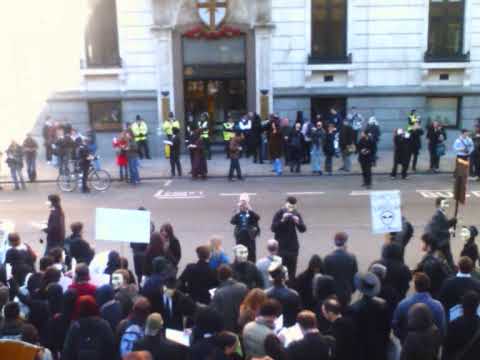 Okay.  Not quite sure what's going on here but I think that was their point.  A bunch of Anons, some dressed like a cactus, shout "CACTUS!"
The New York Daily News has run another story on the Scientology connection at their private school.
No matter how hard they try, Will Smith and wife Jada Pinkett-Smith can't dodge chatter that the private elementary school they run outside of Los Angeles is an outpost for Scientology thinking.

The New Village Leadership Academy, which Tinseltown stars paid $1 million for, opened for its second year this week, facing the "secret Scientologist" rumors yet again.

And for good reason.

Earlier this month Pinkett-Smith fired the previous director who had problems with the Study Tech curriculum devised by Scientology founder L. Ron Hubbard, according to a report on RadarOnline.com earlier this month.

The new director, Piano Foster, completed a Scientology Basic Study Manual course in 2005 and her name appears on an official Scientology list.

But the school, which runs from pre-kindergarten through grade six, is registered with the California state government as "non-religious."

While they're close friends with the famous and famously Scientologist couple Tom Cruise and Katie Holmes, Smith has denied in the past that he is a member of the church.

"I've talked to Tom about it. [There's] lots of incredible, wonderful concepts but Jada and I don't necessarily believe in organized religion," Smith told the newswire World Entertainment News Network in 2006.

"I was raised in a Baptist household, and my grandmother would get up out of her casket [if I became a Scientologist]."

The Smith's charitable foundation gave $122,500 in 2008 to groups affiliated with the Church of Scientology. But they also donated $1.3 million to a variety of religious, civic and arts groups that year, including a Los Angeles mosque.

Pinkett-Smith told Ebony magazine earlier this year that NVLA was not affiliated with Scientology.

"All I can say is it is not a Scientology school. Now, if you don't trust me, and you are questioning my integrity, that is a whole different matter.

"That is straight evil to think I would bring families into that educational institution and then try to get them to convert into some religion."
You can vote on whether you think Will and Jada are being honest.  At this point, the poll is weighted heavily against them.
Meanwhile, Anonymous held a raid on the opening day of school.  Here's a nifty time-lapse view of the event.
Relyt22 reports from the raid.  He asks Scientologist handler Patty Baber about the reports of David Miscavige's abuse of staff members.
More footage from Garry Scarff:
Enturbulated Capitol reports from D.C. on the global protest.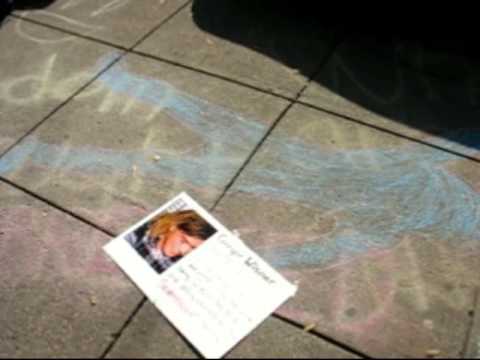 D.C. cell doesn't afraid of the oppressive heat of August and carries on with protests against the cult of Scientology.
This month's theme focused on those who have died by Scientology's oppressive techs.