I was digging through my archives and I found a portion of a Glenn Beck radio show from March 2000.  Beck was merely a local boy in Tampa, Florida and not yet the major loon who would be propelled to fame and fortune by FOX News.  Instead he invited on some loons from Scientology's public relations arm, Al Buttnor and Pat Harney.  Harney was then known as Pat Jones and we would often run into her around Clearwater during the LMT years.  Buttnor had been brought down from Toronto to help out with the dual PR disasters of the Lisa McPherson case and the opening of the Lisa McPherson Trust.  Here's an fine example of the PR work he did for Scientology at the time.  Buttnor reaches out to the husband of a critic of the Church of Scientology:
CHURCH OF SCIENTOLOGY OF TORONTO
DEPARTMENT OF PUBLIC AFFAIRS

Pastor WIlliam Palmer
Hamilton Transfiguration
Evangelical Lutheran Church
232 Fennel Ave.E
Hamilton
L9A 1S7

Dear Pastor Palmer:

I am very sorry to have to write to you. It is a very
difficult matter to broach because perhaps you are not even
aware of the situation.

I am sorry to tell you that your wife has become involved
in a hate campaign against our religion in Toronto both by
her regular postings to the internet on a newsgroup and by
her recent participation in pickets at our Church. We are not
sure why she is doing this.

We have discussed this matter with several of our Lutheran Friends
and they suggested that we write to you in an effort to open a
door communication and hopefully reconciliation. It was even
suggested to us that a mediator from Conrad Grebel College may be
of benefit to resolve the situation if necessary and we agree that
this may be helpful.

Communication can resolve all things. I hope this is a matter we
will be able to discuss.

Please feel free to write me at your earliest convenience.

Yours Sincerely,

Rev. Al Buttnor
Director
You can see why Buttnor's delicate touch was felt needed in the town where Miscavige's biggest headaches were ongoing.  He returned to Canada later in the year when his son was tragically murdered.   You can see a nifty pic of Buttnor on Meetup.com although it can't compete with this candid shot of Buttnor taken by Bob Minton as Buttnor was hiding in a Tampa airport toilet stall while reporting back on Ursula Caberta's near arrival from Germany.
Enough of the pre-show.  Here's the recording of Glenn Beck's chat with them, featuring callers from the Clearwater area.
Buttnor and Harney on Glenn Beck
Incidentally, if you'd like to listen to a show that featured both Pat and myself, click here.  It was a fun show from Texas in 2008 and a rare circumstance where I was able to interact with a Scientologist on air.
I appeared on the Radio Paul show yesterday.  Here's the show in case you missed it.  We talked about my background (which I'm not so sure people really care about), the covert ops Scientology's Guardians Office ran in the 1970′s, the game changing moments that have reshaped the fight against corporate Scientology's fraud and abuse, and some of the recent scandals rocking David Miscavige's non-Wog world.  Hope you enjoy it.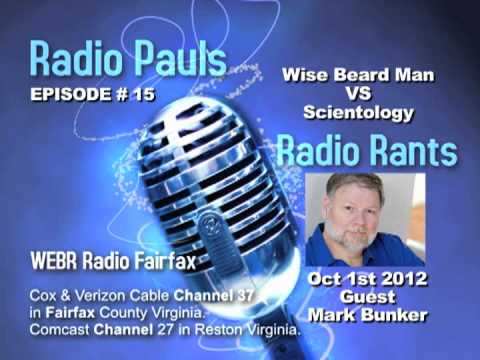 Rock Center did a great piece last night on the recent deaths at Scientology's Narconon Arrowhead facility in Canadian, Oklahoma.  Family members talked about how they were led to believe there was no connection to Scientology before sending their kids to the drug rehab program.  David Love was interviewed about his experiences at Narconon and how he is trying to shut down this facility as he has done to the center in Quebec.
Visit NBCNews.com for breaking news, world news, and news about the economy
Not suprisingly, Tony Ortega has been all over this story at the Village voice.  Read his interview with David Love and with Bob Lobsinger who reported on the Scientology connection to Narconon as the center was being established years ago.  And if Narconon isn't Scientology, then why is an executive controlling the group in Scientology's prison camp.
During the whole TomKat divorce drama, NBC's Rock Center did a nice piece about Scientology featuring interviews with Marty Rathbun, Mike Rinder, Bert Leahy, Jamie DeWolf and others.  They also take us to the birthplace of Dianetics for a quickie primer on what the church wants you to know about auditing and e-meters.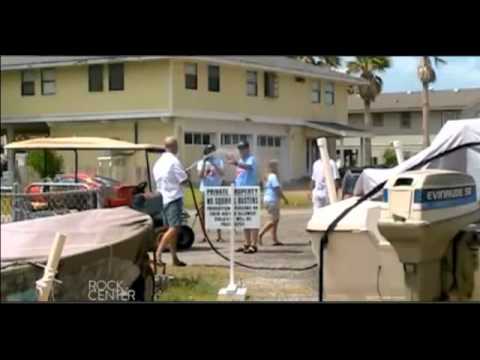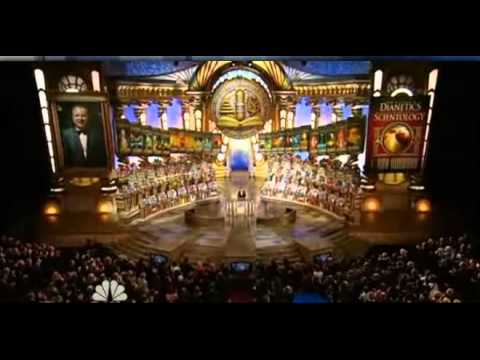 Australian TV has been taking a close look at all things Scientology for a few years now.  This time, they examined the e-meter so closely that they had to disassemble it to look at its component parts.  Paul Schofield is interviewed along with an electrical engineer and an evil psych in this report from A Current Affair.
Inside Edition did a similar story a couple weeks earlier with input from Karen de la Carierre and others.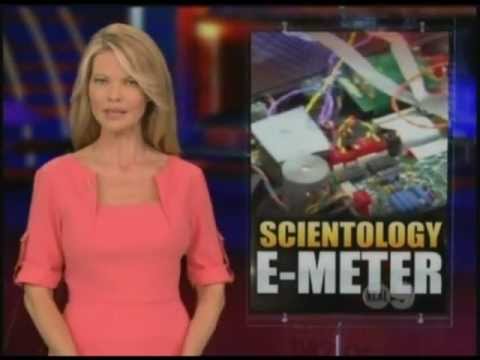 For a more detailed deconstruction take a look at these: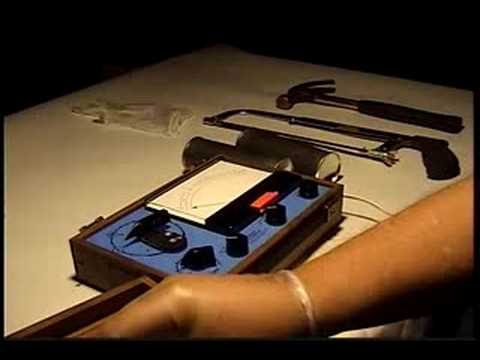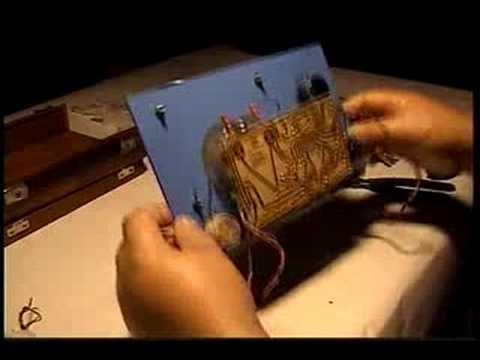 Tony Ortega has run a couple pieces about Mimi Faust who is currently on the VH1 reality show Love and Hip-Hop: Atlanta.  She has revealed to that audience that her mother joined the Sea Org and pressure was applied on then 13-year-old Mimi to sign her own billion year contract.  When Mimi refused, she lost her mom to Scientology.
I appeared for an hour on this radio show from the Seattle area.  We talked about Scientology and how it related to the Tom Cruise Katie Holmes divorce as well as the treatment of members in the Sea Org, recruitment, abuse of members and the history of the group and of L. Ron Hubbard.
This video is my edit of the raw interview.  The hosts trimmed it slightly differently for their broadcast which you can hear on their site.  It was recorded over Skype and occasionally the sound quality drops and a few seconds got lost but for the most part the audio is good.
During the Tom Cruise/Katie Holmes Divorce-apalooza week, I appeared on a number of Canadian radio shows.  For some reason, the cry came out from Canadians to get a wise and bearded perspective on the whole Scientology issue.  In 24 hours I had done several shows including the Scott Sloan show and these two broadcasts in which I had to pack in a lot of info in just a few minutes.
If you'd like to have me on as a guest on your show, send me an email to markbunker@gmail.com.
Steve and Karen sat down to talk about Scientology issues surrounding the recent divorce of Tom Cruise and Katie Holmes. Both of them have also given interviews to me for my movie, Knowledge Report: The Rise and Fall of the Church of Scientology.  Karen was a former exec at the Celebrity Center.  Steve's latest book can be found here.
Pressley- Hassan 7-12 discuss Scientology, Tom Cruise, Katie Holmes divorce, Suri and much more from Steven A Hassan on Vimeo.
I have been very busy this past week talking to reporters about the Tom Cruise/Katie Holmes divorce. I've tried to tamp down the crazy rumors about Suri being kidnapped and sent to the Sea Org and instead concentrated on the real crazy stories going on in Scientology. I did three radio shows within 24 hours for Canadian stations but I didn't get any of them recorded. They seem to be lost to the wind. However, this morning I appeared on Cincinnati station WLW for a segment with host Scott Sloan. It was a brief piece but I tried to cram in as much as I could in my 15 minutes.