I haven't updated the site in awhile. A lot of important stories popped up while I've been working on my documentary, Knowledge Report. It's time I catch up with some of the amazing coverage, starting with this Lateline report from Australia about Valeska Paris Guider who says she was held against her will on the Scientology cruise ship Freewinds for 6 years and made to do hard labour.
Tony Ortega followed up with a lengthy interview with Valeska.
Valeska alleges that church leader David Miscavige, in order to keep her away from her mother, had Valeska kept in isolation away from her mother at Flag Land Base, in Clearwater, Florida while she was only 17 years old. The next year, in September 1996, after she had turned 18, she was then moved to the Freewinds, the cruise ship that sails the Caribbean and caters to wealthy Scientologists paying for the highest level of spiritual training, Operating Thetan level eight, or "OT VIII." Valeska joined the Sea Org that works on the ship. She says she was told her stay would only be two weeks. Instead, she spent the next twelve years there, unable to leave. For several months, she alleges, she was punished with an assignment in the ship's engine room, where at one point she passed out from the noise and heat.

For the first six years of her imprisonment, she had an escort assigned to her whenever she left the ship. But even after that, she says, she was conditioned to believe there was no escaping the Freewinds.

"When I first went there, I hated being there, and I wanted to leave," she says. "I knew that wasn't going to happen, so I began to accept that that was the way it was going to be," she says.

She compares it to the experience of Jaycee Lee Dugard, the girl who was held for 18 years in a California backyard and despite the ability to escape, felt completely resigned to being held captive.

"You're so resigned to it," she says. "I had grown up in Sea Org. I never had a bank account. You get 50 dollars a week. You don't have a passport. If you want to leave the ship, you have to go down the gangway, and there's a security guard there 24 hours a day." (Valeska's passport had been taken from her when she boarded the ship; the church says that was just maritime procedure.)

"You were taught that Scientology was the only answer. You think you're doing the right thing," she says, adding that Sea Org members are constantly made to feel that they haven't done enough to "clear the planet" for Scientology's advancement. "They make you feel that you could always do more. I never really took any days off. That's your whole life, basically."

Valeska was put aboard the Freewinds in 1996. For her first six years, she worked as a waitress in one of the ship's restaurants. In 2002, she spent a short time as a "word clearer," a technical position that had her helping Scientologists understand the arcane terms of L. Ron Hubbard's "technology." She then supervised cases, and then became an auditor and an instructor of courses.

I had to ask her: some people might not find that so bad, working in a restaurant and then giving classes while sailing around the Caribbean.

"Well, the schedule in the Sea Org is very different than in the real world. You'd get up at 6 and go to work, and you'd work until midnight. In 1997 and 1998, after our regular jobs we were up every night until 4 am cleaning up asbestos," she says. "There was rubble on the deck. We'd have to go behind the guys doing renovations, vacuuming up dirt until 4 in the morning."
Read Tony's full interview with Valeska. which lead to legal threats against her from Scientology.  Tony also conducted a corroborating interview with Ramana Dienes-Browning.  All are well worth reading.  After this followup story from A Current Affair, you'll find Scientology's feeble response.
Statement from the Church of Scientology
Bryan Seymour of Today Tonight covers Scientology's widespread use of child labor to keep the organization running.  A recently departed Scientologist identifies teen members and the posts they worked at full time in Australia while their educations get neglected.  I'm pleased to see that they used some of my footage of the Astra Woodcraft interview for their report.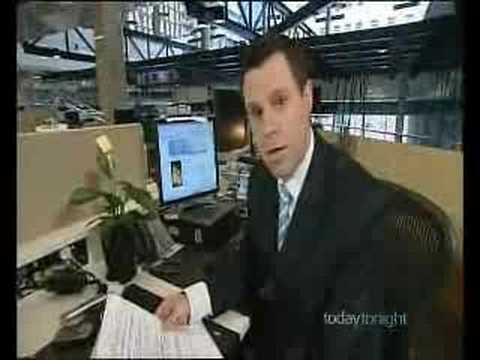 Here's a show that aired throughout France in late April.  Nancy Many, Amy Scobee and I talk about Scientology's use of celebrities as recruiting tools and how the stars are treated differently from rank and file members.  Although this show focused primarily on movie stars, we managed to talk about some of the abuses members face.  A big thanks to Anonymous for adding English subtitles!
John Sweeney's follow-up to "Scientology and Me" features the involvement of Marty Rathbun, Mike Rinder, Larry Anderson, Jason Beghe, Amy Scobee and Marc & Claire Headley.   Sweeney gets a full hour to put together one of the best broadcasts on the subject in years.
The audience for the broadcast was huge.  Nearly 5 million people watched the show as it aired live on the BBC.  Millions more will see it online.  The New Statesmen called it "a bad day for Scientology."  Anons are buzzing about it over at Why We Protest.
Anderson Cooper finishes off his week long look at David Miscavige's abusive nature with a panel of Marty Rathbun, Tom DeVocht and Jeff Hawkins responding to the denials made by their ex-wives and by Tommy Davis.
Anderson Cooper continues to explore allegations of abuse of staff members by David Miscavige.  Jeff Hawkins explains what he went through and why he put up with it for so long.  Then the wives of the ex-members strike back, saying there's no such thing as Disconnection.  Oh, sure, people may decide they no longer wish to talk to someone but what the heck is this "disconnection" thing?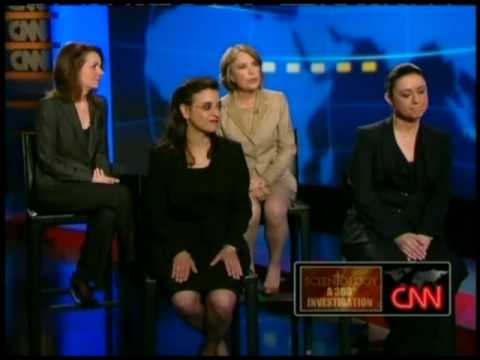 Anderson Cooper interviews several former high ranking officials within the Church of Scientology who say they either witnessed or were physically assaulted by the church leader, David Miscavige.
Scientology says Slappy Miscavige is a saint and it was Marty Rathbun who was abusive.  But Tommy Davis and Monique Yingling have difficulty explaining to Anderson why Scientology allowed people like Marty to be as allegedly abusive as they claim he was.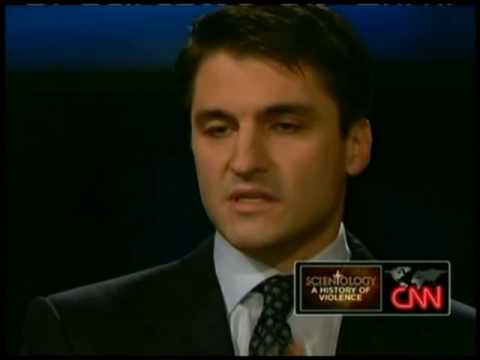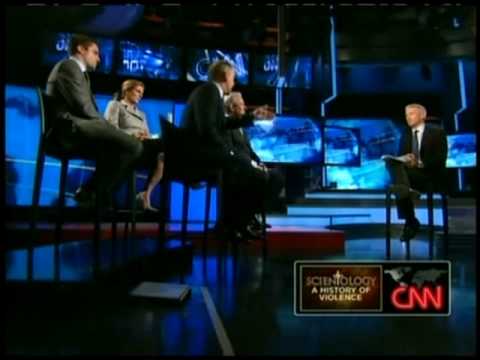 Anderson Cooper interviews several former high ranking officials within the Church of Scientology who say they either witnessed or were physically assaulted by the church leader, David Miscavige. Jeff Hawkins and Tom DeVocht are interviewed.
Scientology trots out the wives of the people accusing Miscavige of being a sadistic bully.  Isn't that just the type of thing a sadistic bully would do?  Slappy isn't man enough to appear himself.  He just sends in the girls…and Tommy Davis.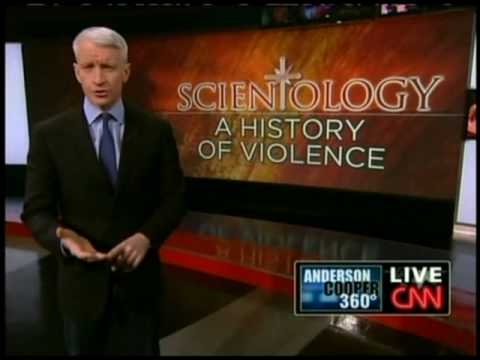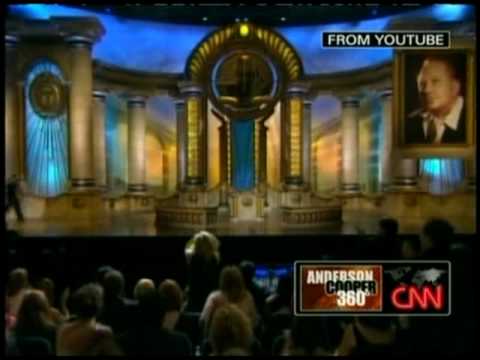 All week long, Anderson Cooper is looking into the allegations of abuse leveled at Scientology's tiny leader, David "Slappy" Miscavige.  On the first outing, former executive Marty Rathbun is interviewed and comes out swinging.  Tommy Davis, of course, calls him a liar.
Davis will be doing a lot of that this week as more members line up to expose the abuse heaped upon staff by Slappy Miscavige.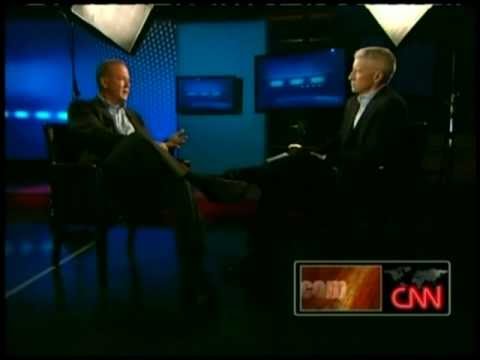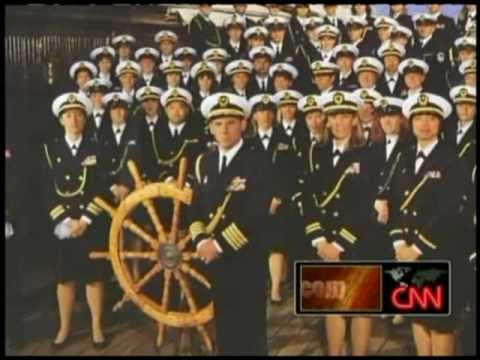 ABC's Nightline has done a two-part report based on the amazing St. Pete Times articles about David Miscavige's physical and mental abuse of Scientology staff.
What I don't understand is, how come the self-published "Miscavige is great" issue of Freedom Magazine didn't handle the flap?  Who is to blame, Slappy?  Who will you lash out at this time?
Here's the first day's report:
Day Two centered on Scientology's celebrities:
Tommy Davis has the "storming out of an interview" tech down pat.  Way to show Scientology's commitment to communication, Mr. PR Guy.
If you'd just like to see Tommy Davis storm out, here's the clip.
You didn't see Slappy pull that stunt when Miscavige appeared on Nightline with Ted Koppel.