Larry Anderson was on the Chariots of Iron show and sent along this write-up of his appearance:
Larry here.

Happened to catch an interview with Marc Headley a while back on an Internet podcast called Chariots of Fire. It features news and topical discussions on atheism, humanism, skepticism, science, religious history, scriptural criticism and (of course) wacky religious antics. A perfect fit for a discussion about Scientology.

I contacted them and they enthusiastically invited me on to explore anything and everything they wanted to discuss. The guys who run the site and conduct the interviews are sharp, witty, enjoy banter, and we had a lot of fun discussing my recent defection and the Church in general. It's a lengthy interview but I hope interesting. We also cover a lot of ground left undiscussed due to time limitations of traditional media. Many thanks to Mark Bunker for providing a forum for those who want to hear more than sound-bite coverage of important topics. Hope you'll give it a listen (perhaps in a couple of sittings) and that you enjoy what you hear.

Lar
Listen to or download the Chariots of Iron interview
I don't think that Edward Cullin is a Scientologist but it sure gets the teen girls excited.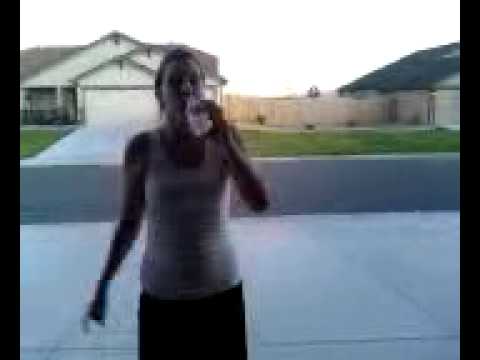 Jeff Jacobsen and I co-hosted a weekly internet radio show for a short period.  Ultimately, I felt the technology was a bit frustrating and bowed out.  Jeff continued to do a couple more shows including a terrific interview with Maureen Bolstad who talked about the Introspection Rundown at length.
I don't think I've heard this before but I stumbled upon it tonight from a re-post of an earlier MySpace blog entry.  Christina Martin joined a friend as they recorded a podcast at the July '08 London Anonymous Raid.
One of the most memorable stories we heard was that of a woman whose parents had become Scientologists when she was around six years old. She had spent much of her childhood as part of the Sea Org – Scientology's private navy – and she lived in a ship's hull. There was no bed so she slept on the floor, she was kept out of mainstream education and received none from the church besides learning about Scientology of course. She eventually escaped and aged just 15, found her own way home all the way from Denmark back to England.

But it wasn't just the bravery of the ex-Scientologists that impressed us that day – the protest itself was brilliantly done.

Anonymous consists of mostly teenagers and young adults, and as such their demonstrations are fresh, heavily informed by pop culture and really quite, dare I say it, cool. They wear stylised costumes and masks, most notably the V for Vendetta mask for which they are now famous). This serves to protect their identities, mark them out as a group and makes them a more interesting proposition than your usual, ordinary looking group of protesters. As do their offers of cake and free hugs to passers-by. Here's a picture of us interviewing one protestor:
There's little stuff I noticed wrong (saying Operation Clambake is my site and I've been a critic for 30 years, for example) but I'm glad she wrote up her impressions of Anonymous' activities.
Here's the podcast recorded during the raid.
YouTube user thekancer posted this terrific interview with a former Sea Org member giving a message directly to current SO members.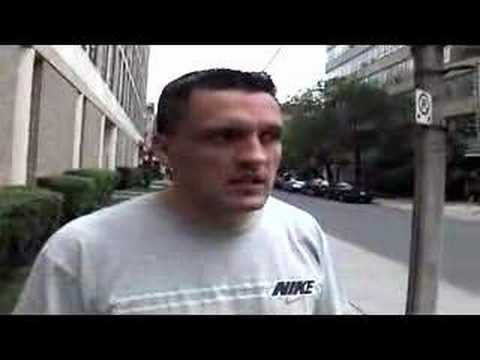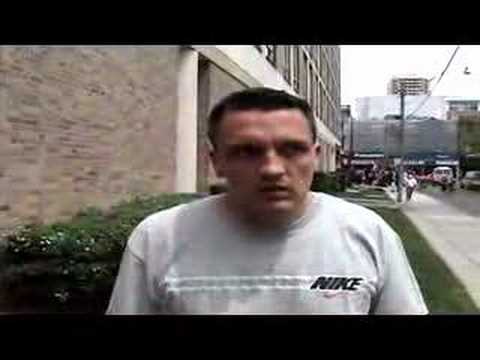 A music video by Hip Hop artist El-P from the album "I'll Sleep When You're Dead."
MC Lars has a terrific music video about Scientology. Read more
Karl Blumenthal edited this terrific documentary from some of the videos here on XENU TV. Read more
Well, I just spent a delightful hour listening to a podcast from Hellbound Alleee.  It's located on what I'm assured is America's Greatest Blog.  Alleee took a few audio clips from the talkSport radio show, sprinkled in some sound bites of Hubbard and mixed it all together with some really infectious music.I have to admit that music is not a big part of my life.  I never listened to the radio as a kid.  I never bought records except for comedy albums till much later in life.  And when I listen to a podcast like this or Harry Shearer's weekly public radio series Le Show, I realize how much I've missed. Read more
Take the words of L. Ron Hubbard, set them to music and spruce them up with some images and you have one very Suppressive music video. Pink Munky's "What's the Matter with You, Hat?" Read more